The Other 'Arf
1980 | United Kingdom
Class in comedy has been frequently called upon to make a successful sitcom, from the Goods and Leadbitters in The Good Life to Hyacinth Bucket in Keeping Up Appearances. In 1980, arguably one of the most notable class comedies came to the screen, not just defined by the subject matter of the show, but also the step up from Cockney model to genuine actress for its leading lady. Enter Lorraine Chase in The Other 'Arf.
Chase played Lorraine Watts - working class, living with her layabout Dad in a pokey flat in the East End. Life for her previously focussed on the local pub and the fish and chip shop. Theatre and fine dining were the other side of the world until she met Tory MP Charles Latimer (John Standing) and the two struck up the unlikeliest of romances, mixing two worlds that rarely crossed over.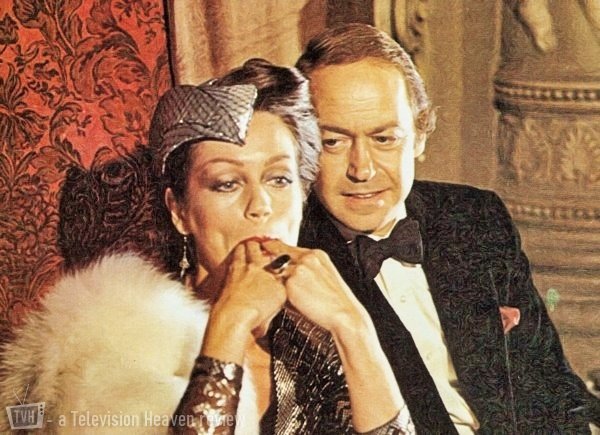 Aside from the obvious class differences, several challenges muddied the waters for the two lead characters. Firstly, there was the media attention. Living a life in the public eye, Latimer was constantly aware of the spotlight that was upon him, and given the demographic of his affluent voters, partnering somebody happier down the market with ordinary Joe Public than at gala dinners was seen as a threat to his voting potential.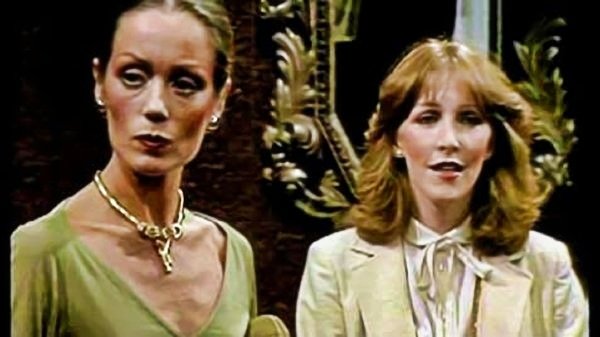 And then there was the existing relationship. This came in the form of Sybilla Howarth, Latimer's fiancée played by Patricia Hodge. She was very much more in keeping with the social standing expected of his class of voters, but she wasn't somebody who appealed to Charles for any more than a public eye relationship.
The four series follow familiar territory, but strike a nice balance between class sitcom and political satire. There's more than an element of believability in the story of an MP juggling a behind closed door relationship with a younger more attractive variation of the other half that he allows the media and voting public to see. However, there's also the more romantic element to the story, more akin to Liza Minnelli opposite Dudley Moore in Arthur, as the spirited girl who finds appeal in the potential new life she has found, but is happiest in her own background and grows weary of the obligatory cloak and dagger element of their relationship.
By series two, Watts has tired of playing second fiddle and moves further away from Latimer's neighbourhood in an effort to fire a warning shot that she isn't there to merely play a supporting role in his life. Latimer himself progresses through the series, eventually ditching the Tories to become a Social Democrat having seemingly developed a social conscience.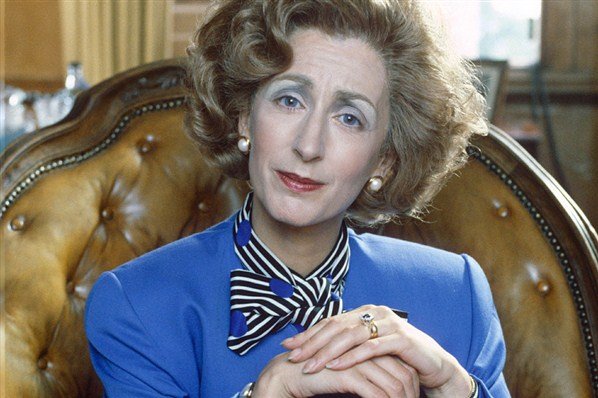 The series was backed by some heavyweight writers in the form of Dick Clement and Ian La Frenais, who had a string of successes behind them including Porridge and Whatever Happened to the Likely Lads? There was also a healthy smattering of guest stars who would go on to greater comedy success, including Karl Howman, Caroline Quentin and Linda Robson. There was even room for Maureen Lipman to do a turn as Margaret Thatcher!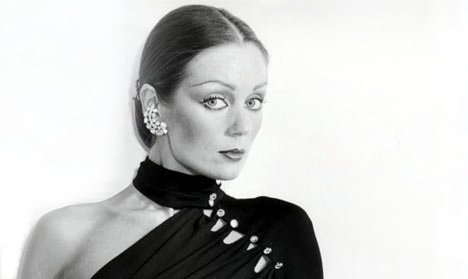 Hodge was suitably sneering as Latimer's fiancée, but the key to the success of the show was the believability of the two leads, with their on screen differences reflected off screen. Chase had been a model picked up for Campari adverts. With the success and notoriety that came with them, most notably courtesy of the much quoted, 'Nah, Luton Airport' tag line, Chase found further modelling assignments hard to come by, effectively getting the modelling equivalent of typecast. An agent suggested she try her hand at acting, and her first role was as intimidating as it gets for somebody with no formal training, on stage opposite Kenneth Williams! Despite once telling Williams that 'I know bloody well I've only been cast to bring in a few punters off the streets,' the pair formed an unlikely friendship, and it was from here that she went into acting full time.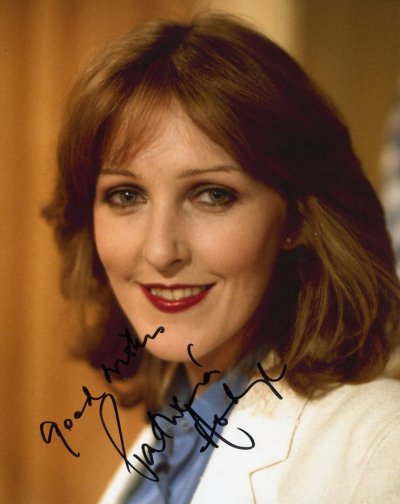 Meanwhile Standing brought the right amount of nobility to Latimer, helped by his own acting dynasty going back to the 1800s and being a 4th Baronet. He maintained just the right combination of snobbery and underhandedness with redeemable amiability to make the partnership work.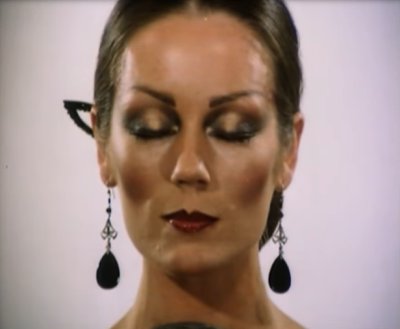 With some turns of phrase and subject matter that perhaps would no longer be acceptable to a viewing audience, there is nonetheless always an element of comedy and relevance to be found in the squirming of an MP, and with the quality of the writing and the believability of the two leads, The Other' Arf was another fine feather in the weighed down caps of Clement and La Frenais.
Review by Brian Slade:
Born and raised in Dorset, Brian Slade turned his back on a twenty-five-year career in IT in order to satisfy his writing passions. After success with magazine articles and smaller biographical pieces, he published his first full-length work, `Simon Cadell: The Authorised Biography'.
Brian is a devoted fan of the comedy stars of yesteryear, citing Eric Morecambe, Ken Dodd, Harpo Marx and Dudley Moore amongst his personal favourites. He was drawn to the story of Simon Cadell through not only `Hi-de-hi!' but also `Life Without George', a programme he identified with having grown up in the Thatcher era.
Published on May 6th, 2021. Written by Brian Slade for Television Heaven.