The Train Now Standing
1972 | United Kingdom
In the early 1960s the Beeching Report recommended wholesale closure of little-used and unprofitable railway lines and closure of local stations along those and many other routes. In the decade that followed the report more than 4,000 miles of railway and 3,000 stations were closed. But not Burberry Halt, a decrepit stop on the Milchester line of the Great Western Railway. 
Helping to preserve this little piece of old England is the station master of 30 years standing, Hedley Green, played by the incomparable Bill Fraser, late of The Army Game and Bootsie and Snudge. Still sporting his GWR uniform and a 1933 rule book, Green has little to do other than bully his young porter Peter Pringle and ensure the station is presentable, running smoothly and ready for the three trains a day that stop here. Maintenance is low and the only thing here that is automated is an old penny chocolate machine that supplies Green with a supply free bars when kicked in the right place. A veteran of the Second World War who is comfortable with the past, uneasy with the present and suspicious of the future, the only crises Green is likely to encounter are caused by the manager Mr Potts and his eventual replacement Mr Pitts. 
The series outdoor scenes were shot at Bodiam station in East Sussex, itself a victim of successive governments' cuts, but given a makeover and made to look as good as new. Series one aired on a Saturday evening at 5.10pm from May to June, 1972. Series two, the following year, was moved to a later slot on a Sunday night (9.30pm). 
British sitcom wasn't finished with the subject after this and returned to it in 1995 with the BBC series Oh, Doctor Beeching!
TV Times Article on Ian La Frenais (1973)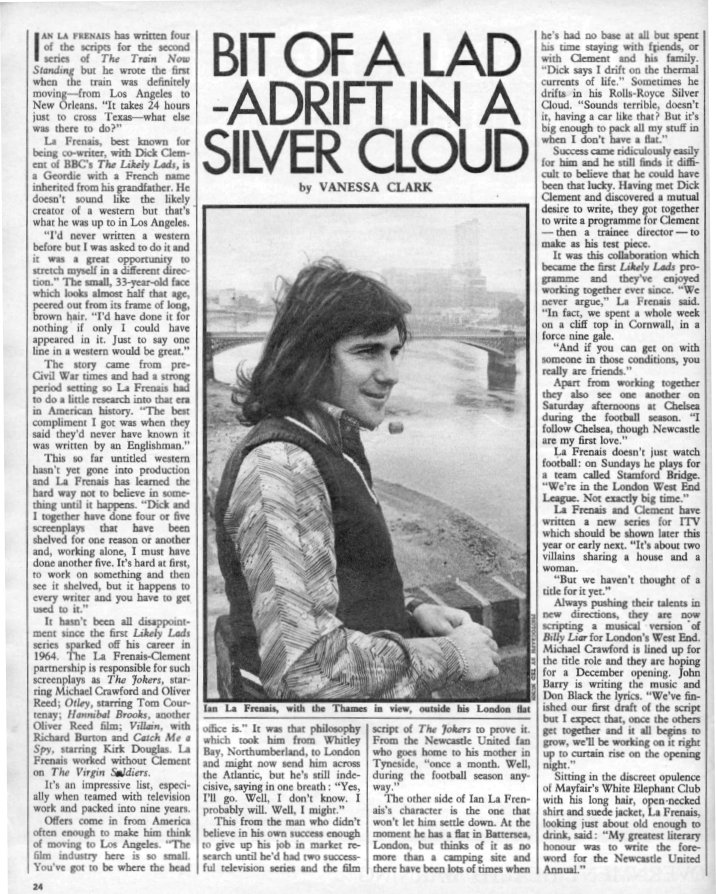 Published on February 9th, 2019. Written by Noel Onely for Television Heaven.