Tom's Midnight Garden
1968, 1974, 1989 | United Kingdom
Based on Philippa Pearce's 1958 children's story about a young lad who travels back in time to Victorian England, Tom's Midnight Garden was an allegory for life, love and friendship that prompted noted British critic and writer, John Rowe Townsend, to hail it 'one of the tiny handful of masterpieces of English children's literature.' The story is regarded by many as a modern classic and won the prestigious Carnegie Medal, awarded annually to the writer of an outstanding book for children. The BBC thought it good enough to serialise three times, in 1968, 1974 and 1989.
Forced to stay with his childless aunt and uncle for the summer holidays while his brother convalesces from measles, Tom Lang is lonely and bored. The only fascination he has is with an old grandfather clock that stands in the hallway, the property of Mrs. Bartholomew, the owner of the house. The only thing Tom knows about it is that he must never touch it. Lying in bed unable to sleep one night, he hears the clock strike 13. Creeping downstairs to investigate whilst the rest of the house sleeps he throws open the back garden door and crosses the threshold into a magical Victorian garden of the 1880s.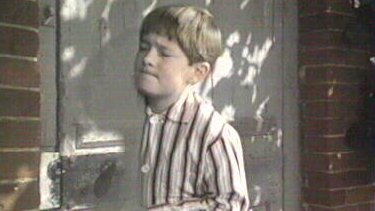 Nervously at first, Tom explores. Of the four children that live in the house with the magnificent summer garden only one, an unhappy orphan called Hatty, seems able to see him - and she thinks he is a ghost. Quite a reasonable assumption as Tom doesn't appear to leave footprints or cast a shadow and is able to walk through walls and doors. But the pair soon begin to strike up a wonderful friendship playing absorbing games, climbing trees and hiding in special places.
Each night Tom and Hatty explore the garden and its mysteries forming an intense bond which brings them close together but which, ultimately, breaks them apart. With each subsequent visit Hatty seems to be growing up fast -from a young girl into a young woman. And as she grows up Tom seems to be growing fainter to her. Tom's desperate attempts to keep his relationship with Hatty ongoing cause him to become temporarily trapped in the past, until one day, whilst making their way home, Hatty is offered a lift by Barty, a young man that she has grown quite fond of. As she leaves with Barty, Tom returns, reluctantly, to the present. When he tries to go back to the garden the next night he discovers that it has disappeared forever. However, there is one more discovery left for Tom to make - the identity of the old woman who lives in the apartment above his Aunt and Uncle.
"I had been thinking, as I wrote the story, of the house where I had been brought up with my two brothers and my sister and where my father had been born and brought up with his seven siblings." Said Philippa Pearce who was later awarded an OBE for services to Children's Literature. "My father (like his father before him) had been a country flour miller; so we were not gentry, nor anything like it. Our home was the mill-house just the other side of the river from the mill itself. The house was large - but not enormous - nothing like a stately home; and our garden was large only as gardens go nowadays - perhaps an acre or more, and a good deal of that was given up to vegetables and fruit. But it was - it is - a lovely garden all the same."
The first BBC version of Tom's Midnight Garden was a three-part adaptation which was broadcast as part of the Corporation's daytime schools programming under the umbrella title Merry-Go-Round and went out on three subsequent Monday's from 18 November 1968. Although the story suffers greatly from being cramped into such a truncated version, the intention was to encourage students to read the original. Even so, the short series benefited from location filming and high production values. Simon Turner played the young Tom and Verna Harvey was Hatty Melbourne.
The second version was also three episodes (shown from Monday 7 January 1974) and was adapted, as before, by John Tully, although this effort, now broadcast as a drama in its own right, did not have the benefit of location filming and the garden scenes were all too obviously shot in studio. For those who remembered the earlier version (there probably weren't that many), they may have raised a wry smile if they'd noticed (they probably didn't), that the actor who played Barty as a grown-up was the same actor (Simon Turner) who played Tom Long in the original. In this version Tom was played by Nicolas Bridge and Adrienne Byrne starred as Hatty.
Where the 1970s version opted for a contemporary backdrop as Tom's present day, the 1980s version returned, quite rightly, to a 1950s setting. Now expanded to six episodes to do Philippa Pearce's story justice, for the first time viewers are allowed to relish in the gentleness of Tom (Jeremy Rampling) and Hatty's (Caroline Waldron) growing friendship, and despair in his anguish as he is separated quite suddenly from Hatty, never able to return, never able to determine her fate. So when Tom finally discovers that old Mrs Bartholomew who lives upstairs is Hatty, and that she did marry Barty and they lived a full and happy life together, the audience shares in his delight and the series is bought to a satisfying and touching conclusion.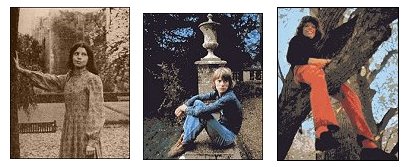 Trivia
Tom's Midnight Garden was originally read on Jackanory by Martin Jarvis in 5 readings from 14 - 18 August 1967.
The 1980s TV version was adapted by Julia Jones and first broadcast on Wednesday 4 January 1989.
A video of the 1989 version -a 141 minute compilation- was released by BBC video on 4 July 1994 but deleted on 18 January 1996.
Above photographs supplied by John Archbold. 

Published on February 8th, 2019. Written by Laurence Marcus (April 22nd 2005) for Television Heaven.