Your Show of Shows / Caesar's Hour
1950 & 1954 | United States
If there was a template for the modern American sketch comedy series, it was Your Show of Shows. For 90 minutes every Saturday night in the early 1950's, millions of viewers watched as a talented foursome–Sid Caesar, Imogene Coca, Howard Morris and Carl Reiner–portrayed brilliantly-conceived characters with the help of top-notch scripts from writers who each went on to greater fame in the years ahead. No wonder that in 2009, America's TV Guide magazine ranked Your Show of Shows 30th on its list of 50 greatest television series. 
The story actually began in 1949 with The Admiral Broadway Revue, a variety series created and directed by Max Liebman, who began his career overseeing musical shows in the resorts of New York's Poconos. Caesar was the host, and Coca a supporting player. The show, in the style of a Broadway comedy revue, featured skits and musical numbers (it also boasted the famed Marge and Gower Champion in the cast, along with actor Judson Laire, who would soon gain fame as patriarch Lars Hansen on the CBS comedy-drama Mama.)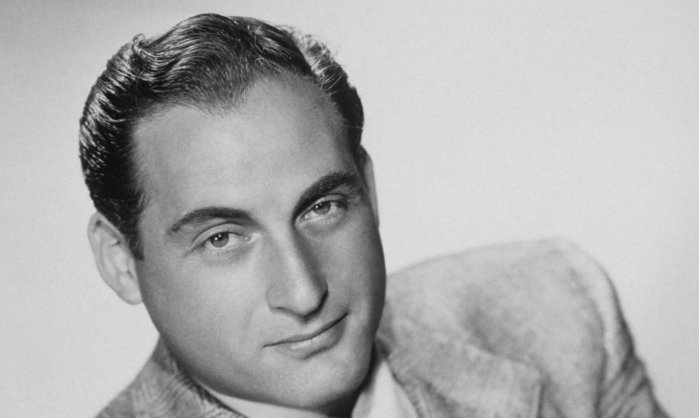 Admiral Broadway Revue was unique for two reasons. First, it aired both on NBC and the smaller DuMont network. That's because Pittsburgh, Pennsylvania was one of the largest cities in the nation at the time, and DuMont owned the only television station in the town. To get Broadway Revue in Pittsburgh, NBC had to allow DuMont stations to carry the programme simultaneously. The show's second place in history was assured by its sponsor Admiral, which made TV sets, radios and appliances: It cancelled the series after a six-month run–not because of low ratings (the show was an unqualified hit) but because Admiral couldn't keep up with demand for the company's products. Sid Caesar later recalled a conversation with an Admiral executive, who said the company had only enough money to either renew Broadway Revue or build a new factory; it chose the latter.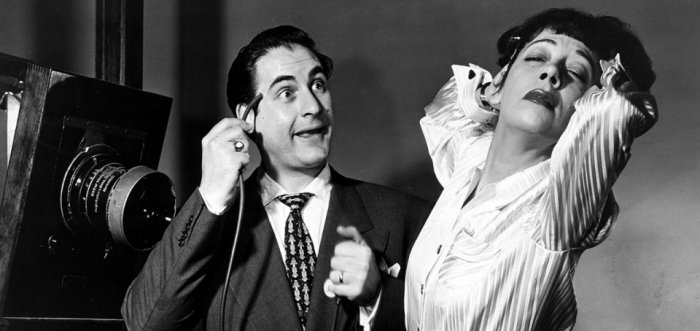 Despite the setback, NBC's head programmer Sylvester Pat Weaver came up with a new series for Caesar, Coca and Liebman. Your Show of Shows made its debut in February 1950. Like Broadway Revue, it was telecast from the now-defunct International Theatre on Columbus Circle in New York City. Unlike Broadway Revue, the new series was not simulcast on DuMont, and it aired every week as part of a variety showcase known as the Saturday Night Revue.  From 8:00 to 9:00, up-and-coming comic Jack Carter fronted his own variety show live from Chicago (at the time, relatively few TV stations were online in the US, and the Federal Communications Commission ordered NBC to split the Revue into two programmes, so television stations could also air competing shows from CBS, ABC and DuMont.) As time went on, Your Show of Shows began to outdistance Carter's programme in the ratings and the Saturday Night Revue concept was scrapped by June 1951. 
Your Show of Shows also introduced another Weaver innovation: Unlike most other programmes that had a single sponsor, a number of advertisers paid time to show their commercials. The concept (known as the magazine format), made it cheaper for smaller firms to advertise in prime time, and helped spread the cost of what became a very expensive programme.
Your Show of Shows propelled Caesar and Coca to fame; the pair proved to be well-suited for husband-wife sketches (such as the running sketch The Hickenloopers). They also shined in a variety of skits, some of which skewered popular television and film of the day (a parody of This is Your Life is probably the best-known send-up in the States and is often heralded as the funniest sketch in the history of (U.S.) television - especially as it was not fully rehearsed and Sid Caesar went off script from the outset). Morris and Reiner also proved to be excellent support for Caesar and Coca. Sadly, most of the kinescopes from Your Show of Shows were destroyed by NBC; only a handful of programmes survived. A 1973 film, Ten from Your Show of Shows, featured the show's best-remembered sketches and did well at the box office. In 2000, over one hundred of the show's original scripts were found in the closet of producer Max Liebman's New York City office (Liebman died in 1981.)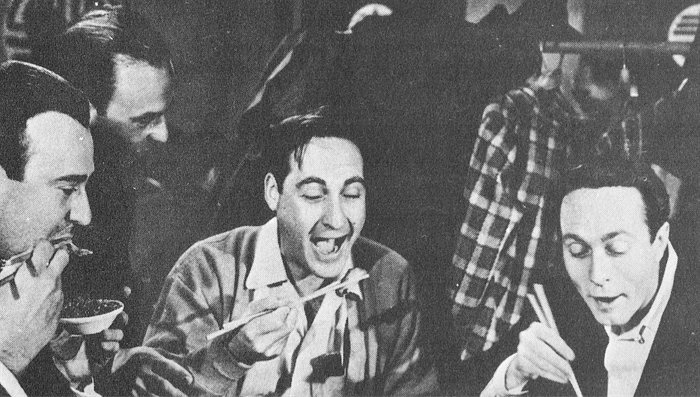 The writer's room on Your Show of Shows proved to be a den of comic talent. In addition to Neil Simon and his brother Danny, there were Mel Brooks and Lucille Kallen (one of the few females to write TV comedy during the era).  Carl Reiner also sat in with the writing staff and made his own contributions; Reiner said his time on Your Show of Shows was the inspiration for what eventually became The Dick Van Dyke Show. Neil Simon used the series as the basis for his play Laughter on the 23 rd Floor; and the 1982 film My Favorite Year was itself a homage to both Sid Caesar and Your Show of Shows.  
By 1954, Pat Weaver decided it was time to close the curtain, in part due to rising production costs and falling ratings, but also because Imogene Coca had been told by the network that she was to have her own show. The network saw that it had three talents all in one show and decided to break up the team. Weaver appeared on the final episode 5 June 1954, wishing the cast and crew well. Liebman went on to produce some of NBC's star-studded spectaculars (a format now known as the special) as part of Weaver's strategy to retake the number one crown from a surging CBS. Coca went on to star in several unsuccessful series, but remained a popular guest star in television and films before she died in June 2001.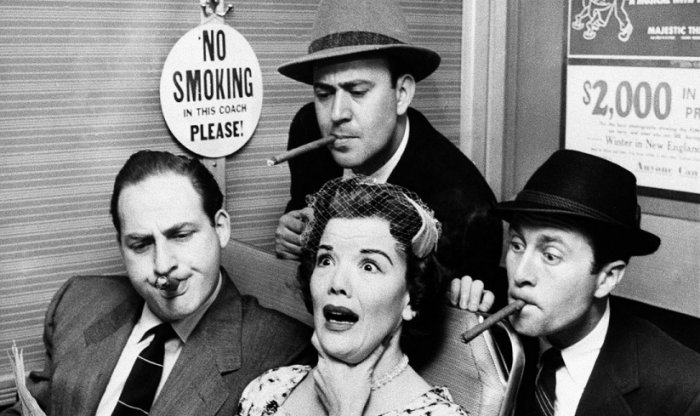 Caesar, Morris and Reiner moved on to a new live variety programme in September 1954. Caesar's Hour was similar to Your Show of Shows, with sketches, musical numbers and regular features (such as The Commuters, a sketch featuring the three male leads as riders on a train from the suburbs to the big city). Nanette Fabray became the new female regular for Caesar and the crew, winning two Emmy awards for her work. (When Fabray left the series, Pat Carroll and Janet Blair replaced her; Bea Arthur was also an occasional player.) Most of Your Show of Shows' writing staff joined the Caesar programme; Larry Gelbart was a newcomer to the writer's room. 
While critics loved Caesar's Hour, the ratings were never as high as they were for Your Show of Shows. By the mid-1950's, live variety and dramatic programmes appealing to upscale audiences were giving way to filmed series with regular characters viewers could count on seeing week after week. As more lower and middle-income Americans obtained TV sets, they gravitated to the growing number of Hollywood-produced fare. In its final season, Caesar's Hour succumbed to The Lawrence Welk Show and his champagne music on ABC. After Caesar's Hour Caesar's lawyer advised him to abrogate his contract (he had a contract that would pay him for the next ten years, even for not working, as long as he worked only with NBC), saying that once the other networks learned he was available he would be swamped with offers. When that did not happen he descended into his Dark Period – his "20 year blackout" – that is usually cited as being 1958-78.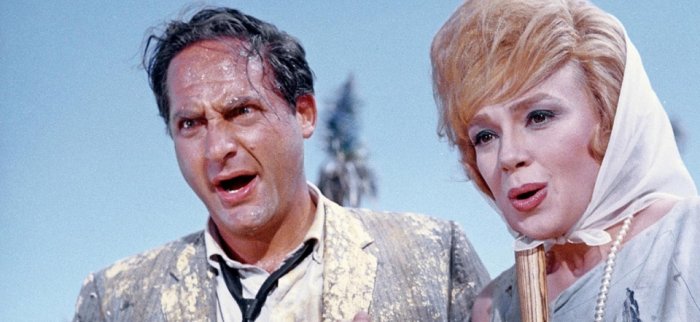 Sid Caesar went on to short-lived ABC programmes in 1958 and 1963 (the latter reuniting him with Imogene Coca), a number of movie roles (including Grease and It's A Mad, Mad, Mad, Mad World) and a critically-praised 1966 CBS special that brought him, Coca, Reiner, Morris and many of his original writers back together.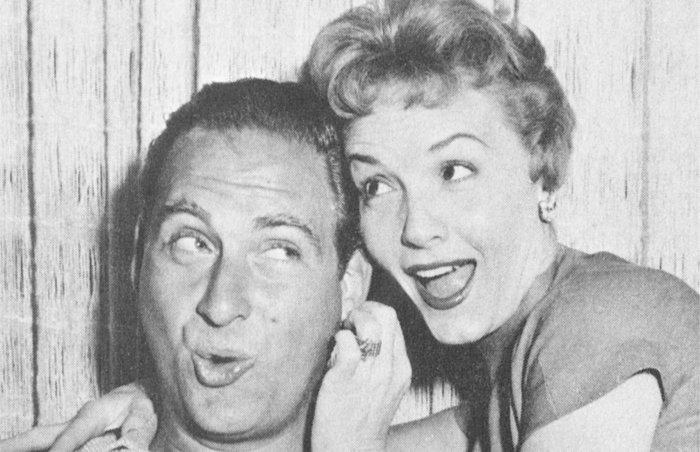 Today, many of the surviving Your Show of Shows and Caesar's Hour sketches can be found on DVD. Many of today's contemporary comedy sketch programmes (such as Saturday Night Live) can trace their roots to Sid, Imogene, Carl and Howard–along with the producers and writers who helped create a true television classic.
Many thanks to Sandy Zwyer for corrections and added information. Sandy runs a Sid Caesar tribute page on Facebook facebook.com/groups/gonnabe
Published on June 7th, 2019. Written by Mike Spadoni (2012) and Sandy Zwyer (2021) for Television Heaven.