In 2004 two great American sitcoms came to an end. There was plenty of hype over the final episode of  Friends. In fact it was probably over-hyped. Don't get me wrong; I've always liked the folks who hung out at Central Perk, and I still believe  Friends was one of the better comedies of the 1990's. But it was an equally sad night in May 2004 when fans (yours truly included) said good-bye to the man who began frequenting a Boston bar 20 years previously, then moved on to Seattle, the home of the fictional Café Nervosa and radio station KACL. Frasier Crane was a man for all television seasons. So let me explain why I believe  Frasier will go down as among the very best, if not the best sitcom of that period.
Friends succeeded because it featured easy-to-like characters, funny scripts and interesting subplots. But  Friends was as different as Frasier as expresso is to a cup of Maxwell House. Unlike most US comedies (and not unlike the best of the British entries),  Frasier was on a higher intellectual plane. The producers assumed we viewers were intelligent enough to grasp sophisticated humour; references to psychology, opera, art and wine; and knew what a double entendre actually was. The show didn't pander to get our attention-well, with the exception of the deadpan Jack Russell terrier named Eddie. (But then, Eddie was a better actor than some characters on other sitcoms.)
It wasn't hard to like Frasier Winslow Crane either. After all, Frasier could have been a short-lived character on  Cheers. But Kelsey Grammer had the talent and foresight to turn him a television institution. (Grammer's Frasier is tied with James Arness' Marshall Matt Dillon on  Gunsmoke for the longest-running continuing character on a prime-time American series.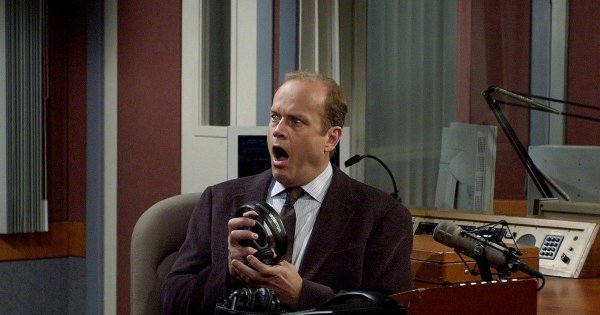 When he first appeared on Cheers during the 1984-85 season, Frasier was simply the newest love for waitress and brain Diane Chambers (Shelley Long). But even when Diane left him at the altar, Frasier stayed on. And on. And we welcomed him, watched him become a little more human and a touch less pompous; laughed and cried when he fell in love (lust?) with equally stuffy and randy Dr. Lilith Sternin (Bebe Neuworth). Not surprisingly, they married and had son Frederick. But (surprisingly) Lilith left Frasier for another man and (gasp!) an "eco-pod". As Frasier succinctly summed up both relationships, "I met a lovely, if somewhat loquacious barmaid, fell madly in love and got engaged. Of course, she left me standing at the altar. But I didn't give up. I took my poor, battered heart and offered it to Lilith who put it into her little Cuisinart and hit the puree button."
And that was the secret of Frasier: He never gave up. Whether dating, making friends, trying to fit into the "crowd" or forging a relationship with the down-to-earth Martin, Frasier forged ahead-even when he failed. And when Frasier became angry, only the late, great Jack Benny could do a better slow burn.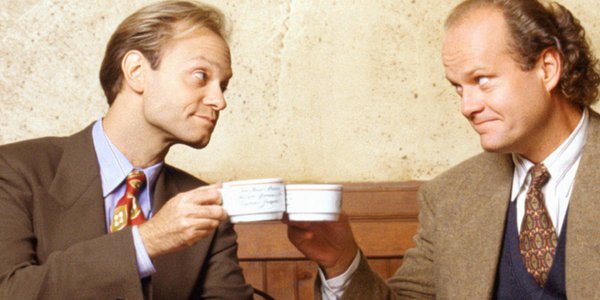 But you can't have the centre of a television universe without some strong satellites. In that regard, the  Frasier supporting cast was probably one of the best of any US comedy. David Hyde-Pierce's Niles Crane was the perfect complement for Frasier; even fussier and anal compulsive than his older brother yet always trying to outdo his achievements. John Mahoney had long been underrated for his role as ex-police officer and dad Martin Crane; that's a shame because his character evolved even more over the years than Frasier. Later years showed signs that Martin was not always the happy-go-lucky "average Joe" he appeared to be, and Mahoney made the most of those moments.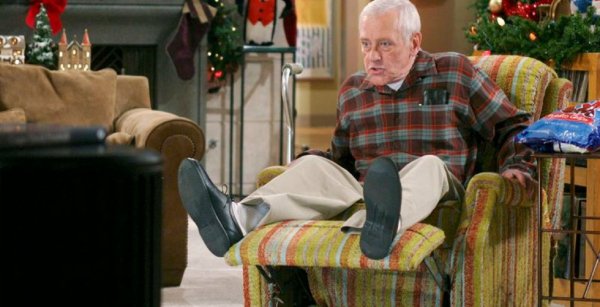 Peri Gilpin, the wonderful actress who kept Frasier's radio show in tune as producer Roz Doyle, brought a lot to her character. Other comedies could have made Roz a one-dimensional slut, but she proved that she could pop Frasier's often-pompous balloon with style and a biting remark. And we can't forget Daphne Moon-Martin's British physical therapist and the future Mrs. Niles Crane. As played by Jane Leeves (who appeared on both  Seinfeld and Murphy Brown  before she became part of the Frasier cast), Daphne provided the perfect amount of spice in the Crane household, taking shots at everyone. She was also wonderfully blind to Niles' affections toward her. Fans will say the eventual marriage of Niles and Daphne was the moment  Frasier-in the vernacular of the Internet-"jumped the shark" and went from good to bad. I can't totally disagree, in part because the writers were essentially pushed by fans (and probably NBC) to resolve the Niles-Daphne relationship once and for all. It may have been the "easy" thing to do, but the writing team seemed to have a few problems with it in the last several seasons.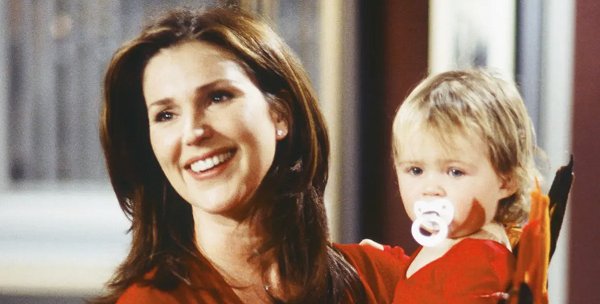 In fact, after the show's first six seasons, Frasier seemed to have lost its way and lost some of its quality. (Still, an occasional  Frasier episode was head and shoulders above much of its competition. It's just that the competition was getting better. Or was  Frasier falling to their level?) Fortunately, during its 11th and final season, many of the show's original writers and producers returned, and the good doc came back to health quality-wise. But former fans switched over to ABC's competition,  According To Jim , a by the book "Dad-is-a-dolt-but-we-love-him-anyway" comedy that wasted Jim Belushi's talents, not to mention time that a viewer will never get back.
Critics have said Frasier had a "gay sensibility" to it-and I couldn't agree more. Long before the term "metrosexual" came into being, Frasier and Niles Crane were the definition of the word--straight men with a passion for grooming, wine and culture, traits considered to be trendy among gay men.
Truth to tell, I suspect Felix Unger of The Odd Couple (1970-75) was television's first metrosexual; as played by the wonderful Tony Randall, Felix was fussy, anal-retentive and set in his ways-an urban gay man who just happened to be heterosexual (with a divorced wife and two kids). But why did he live with sloppy sports-writer Oscar Madison (Jack Klugman)? And despite the coda at the beginning of each episode, Felix and Oscar not only shared a New York apartment, they drove each other crazy!
The metrosexual factor is one reason the best Frasier episodes involved mistakes of sexual identity-either Frasier's or Niles' (or in one case, straight-laced Martin). So many good episodes, so little time-but here in order of their original airing on NBC, are my 15 favourite "Frasiers". (OK, so the list is not rounded to the nearest ten, but still...they're worth a look.)
1. "The Good Son" (Pilot 9/16/1993): This episode beautifully sets Frasier up in his new home of Seattle, introduces his family and begins the war of words between Frasier and Martin.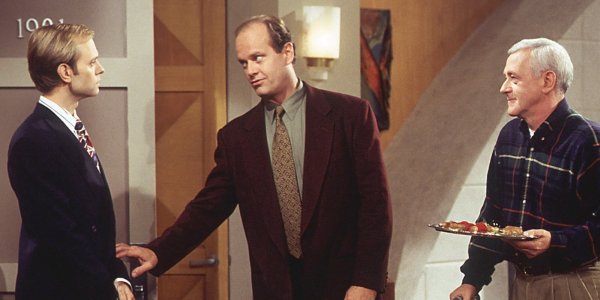 2. "Beloved Infidel" (11/4/1993): The episode where Frasier and Niles thought Martin was having an affair with a family friend years earlier. Turned out it was their mother who was cheating, leading to a realistic heart-to-heart between Martin and Frasier about their respective marriages-showing "Frasier's" ability to touch the heart as well as the funny bone.
3. "My Coffee with Niles" (5/19/1994): In real time (22 minutes), Frasier and Niles talk about their personal lives over java at Café Nervosa. An excellent example of "Frasier's" sophistication.
4. "The Matchmaker" (10/4/1994): Frasier sets Daphne up with the new general manager at KACL, who happens to be gay-and mistakenly thinks Frasier is interested in him. Wonderful farce played with aplomb by all involved.
5. "The Innkeepers" (5/16/1995): Frasier and Niles buy a restaurant together, with less than successful results. The eel killing and the flaming cherries jubilee scenes are excellent pieces of physical humour and gives Grammer a chance to do his patented deadpan expression of dismay.
6. "She's the Boss" (9/19/1995): Mercedes Ruhl began a short run as new KACL general manager Kate Costas. Her battle with Frasier sent him and Roz to the overnight hours. But the pair fights back with a new format featuring "all sex all night long" and plenty of "whipping" sound effects!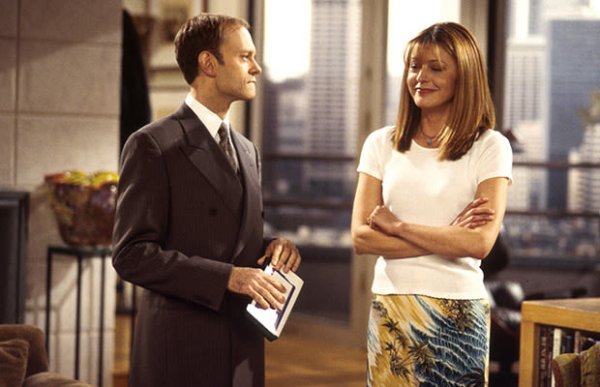 7. "Moon Dance" (2/6/1996): Daphne gives Niles lessons in dancing, leading to a beautifully choreographed tango number between the two-and Niles revealing his passion for the English therapist. Perhaps the height of Niles' unrealised longing for Daphne.
8. "To Kill A Talking Bird" (2/25/1997): Niles has a party for the neighbours at his new apartment complex, which are nearly derailed by his talking pet bird Baby, who becomes attached to Niles' head. David Hyde-Pierce proves his flair for deadpan comedy in this episode.
9. "The Ski Lodge" (2/24/1998): Frasier, Niles, Daphne and her girlfriend Annie go with Martin to a ski lodge, featuring a handsome instructor. Frasier has eyes for Annie; Annie has the hots for Niles; Daphne wants the ski instructor, and the instructor wants-who else-Niles! Typical gay farce in the best "Frasier" tradition.
10. "Dr. Nora" (4/29/1999): A moralistic radio psychiatrist (wonderfully played by Christine Baranski) angers Frasier, who seeks revenge against the "Dr. Laura" wannabe. (As Frasier described "Dr. Nora": "This is a woman who thought the Spanish Inquisition was just tough love for heretics")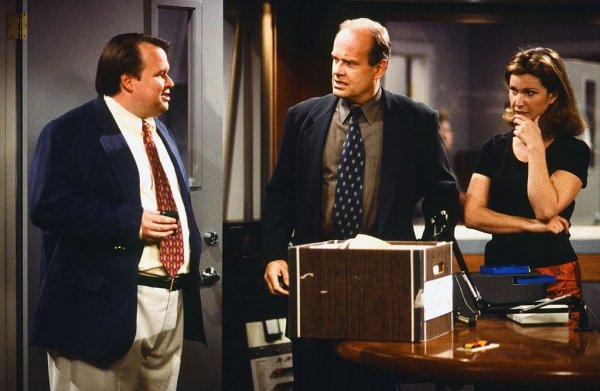 11. "They're Playing Our Song" (1/13/2000): When station manager Kenny asks Frasier to compose a theme song for his show, the good doctor-as usual-goes overboard with hilarious results, complete with orchestra and chorus.
12. "Out with Dad" (2/10/2000): Frasier and Martin go to the opera, where Frasier is smitten over a woman he meets. In a bizarre chain of events, Martin pretends to be gay so he would not have to "entertain" the woman's mother, then gets more than he bargained for when the two women invite a male relative to "entertain" Martin!
13. "Something Borrowed, Someone Blue" (One-hour season finale, 5/18/2000): Daphne is ready to tie the knot with attorney Donny Douglas; Niles is newly-remarried to Dr. Mel Karnofsky. Daphne has second thoughts about the wedding; Niles admits to Frasier he still has feelings for Daphne-but she rejects his offer to divorce Mel and marry her. That is, until the wedding day, when Daphne, clad in her wedding dress, asks Niles for a "date". The two drive off in Martin's motor home, ending the show's seventh season. A relatively satisfying resolution to the Niles-Daphne dance that had begun in 1993.
14. "The Doctor Is Out" (9/30/2003): An opera singer (Patrick Stewart) thinks Frasier is gay-and Frasier plays along because he admires the singer. Unfortunately, the "kept" Frasier must face facts when the singer strongly hints he wants to take their "relationship" to the "next level". By the final season, the original writing team returned, saving Frasier from a three-year writing slump; the 11th season proves to be nearly as good as the show's early years.
15. "Caught In The Act" (2/24/2004): Married children's performer Nanny G. (Laurie Metcalf), Frasier's first wife, puts the moves on her ex. Wracked with guilt, Frasier goes to her live show to talk her out of it. The two succumb to lust and end up naked on Nanny G's bed-which rises onto the stage, as parents and kids alike watch. Frasier must then assume a role in the show to get off stage as gracefully as possible.
Now here's some trivia you may not have known about the show:
Creators David Angell, Peter Casey and David Lee originally pitched the idea of Kelsey Grammer playing a Malcolm Forbes-like billionaire. But Paramount Television and NBC didn't like the concept; both successfully pushed the creators to come up with a spin-off series with Grammer as Frasier Crane. It took a little persuasion, but Grammer was eventually won over.
The original concept would have put Frasier in a radio station surrounded by a wacky staff, but it seemed too much like the much-loved sitcom  WKRP In Cincinnati . Co-creator David Lee came up with the subplot of Frasier taking in his wounded police officer father Martin, after Lee's experience with his own dad, who had suffered a stroke. As a result, the show would alternate between the radio station and Frasier's home.
The producers wanted to shift Frasier to Seattle; it was not only his home city, but the feeling was if he had stayed in Boston, NBC would want frequent guest appearances from his former  Cheers co-stars. (Of course, that did happen, as most of the  Cheers cast visited Seattle at least once during the show's 10-year run.)
Cheers fans know that Frasier told his Boston bar friends that his dad was dead and he was an only child. When Frasierwas spun off, the producers solved the continuity problem in a simple way. In an early episode, Niles learned that Frasier told his friends that he had no siblings. As for the "dear departed" pop, Frasier admitted he lied about Martin being dead, because Martin called Frasier a "stuffed shirt" and hung up on him!
Lisa Kudrow was originally cast as Frasier's radio producer Roz Doyle. But after a week of rehearsals, the producers decided Kudrow was not a good match for Grammer and replaced her with Peri Gilpin, who had appeared in one of the last  Cheers episodes as a reporter. (Kudrow went on to sitcom fame, as  Friends fans know.)
The final three call letters of Frasier's radio station KACL stand for co-creators (David) Angell; (Peter) Casey and (David) Lee. Angell died on one of the hijacked planes that crashed into New York's World Trade Center on September 11th, 2001.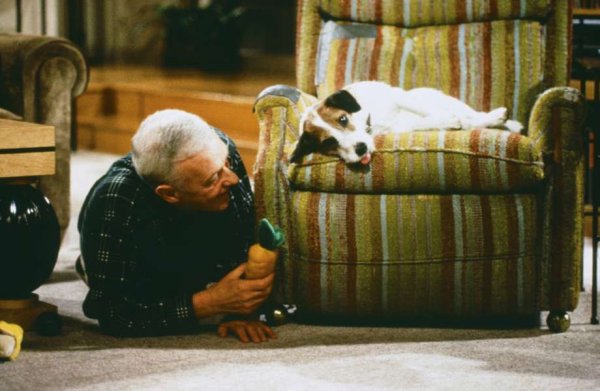 "Moose", a Jack Russell terrier, played the part of Martin's faithful dog Eddie for much of "Frasier's" run. In the final years, "Moose's" son "Enzo" took over the role.
Some of the actresses who played Frasier's love interest during the series' run included Marg Helgenberger ( CSI); Jane Kaczmarek (Malcolm In The Middle ); Amy Brenneman (Judging Amy) and former Designing Women  co-star Jean Smart, who won two Emmys for Best Guest Performance by an Actress in a Comedy Series. Laura Lindley was Frasier's last amour; ironically, she played a matchmaker who tried to find a suitable woman for Frasier. As things turned out, Frasier fell in love with the matchmaker.
Speaking of Emmys, Frasier has a total of 31 statues, including five for Best Comedy Series. That's a record for any American prime-time series, comedy or drama.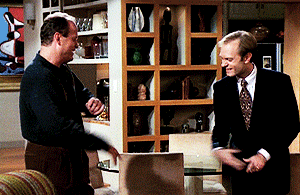 As I pointed out, Kelsey Grammer now ties with Gunsmoke'sJames Arness as the longest-running character on American series television--20 years. Unlike Arness, Grammer has portrayed Frasier Crane on three separate series- Cheers;Wings and, of course, Frasier.
Published on October 28th, 2020. Written by Michael Spadoni for Television Heaven.