Bryan Pringle's craggy, down-to-earth looks made him a perfect character actor. These usually got him cast as unsavoury but comic roles. "I don't particularly like playing nasty characters," he once said, "I was just born with a face that nobody would think well of."
Often cast in working class parts, he was in fact educated at public school although he rarely admitted it to casting directors. Born on 19 January 1935 in Glascote, Staffordshire, Pringle was educated at St Bees in Cumbria. He went to RADA in 1954 where among his fellow classmates was Peter O'Toole. While there, Pringle was awarded the Bancroft Gold Medal for acting. On leaving he joined the Old Vic company where he stayed from 1955 to 1957 playing in Shakespeare and the classics. He then went into rep appearing at Nottingham and Liverpool.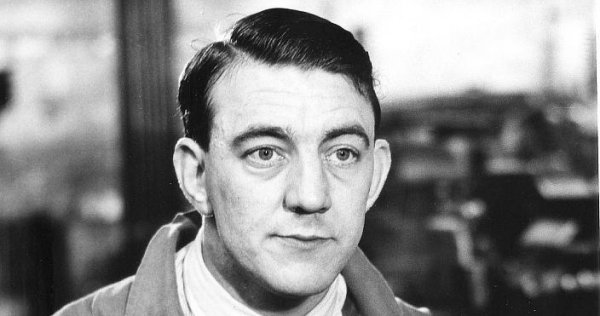 In 1961 he was at Theatre Workshop, working with Joan Littlewood on the Henry Livings play Big Soft Nellie. (Ten years later he was top-billed in Michael Apted's TV version of the same play for Granada Television). Alongside regular stage work, Pringle landed occasional parts in films, entering film work in 1960 playing in the gritty northern drama Saturday Night and Sunday Morning. During a particularly creative period for British films Pringle was seen often and among his many appearances were parts in The Challenge (starring Jayne Mansfield, 1960), Lawrence of Arabia (1962), The Early Bird (with Norman Wisdom, 1965), Berserk! (with Joan Crawford, 1967), Diamonds for Breakfast (1968) and in Ken Russell's The Boy Friend (1971).
On the West End stage, Pringle had a long run as Michael Crawford's father in Billy at the Theatre Royal, Drury Lane in 1974 but it was for his television work that he became a household name.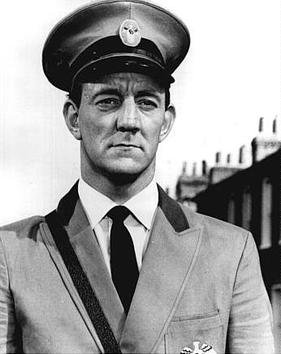 Pringle appeared in the three-part BBC surreal sitcom Three Rousing Tinkles (1966), but it was his role in Jack Rosenthal's 1969 series The Dustbinmen that propelled him to fame. Although not appearing in the original Playhouse production, There's a Hole in Your Dustbin, Delilah (1968), Pringle took over the role played by Jack MacGowran of the rascally foreman Cheese and Egg. Complete with beret and round-rimmed spectacles, Pringle was the leader of the crew of Thunderbird Three, a corporation dustcart in a northern town. The comedy was described by many as crude, offensive and it was abhorred by the Clean Up TV campaign. The first series of six episodes topped the television ratings every week.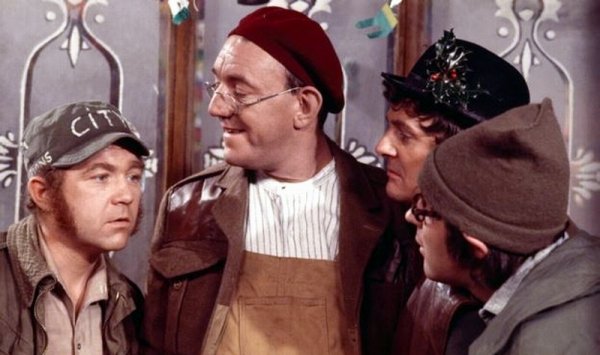 Pringle subsequently sported a moustache for Roy Clarke's sitcom The Growing Pains of PC Penrose (1975) to play Sergeant Flagg, under who's wing the innocent young probationer (Paul Greenwood) was taken. His duties changed to that of the senior waiter, Charles Spooner, when he starred in Room Service (1979), created by Jimmy Perry. That same year Pringle gave perhaps his most moving performance in the TV drama On Giant's Shoulders, in which he and Judi Dench played a couple who want to adopt an abandoned thalidomide child. Other straight roles included Mr Monk in The Pallisers (1974), Mr Garland in The Old Curiosity Shop (1975), Pistol in BBC productions of Henry IV, Part II (1979) and Henry V (1979). He was one of the members of a struggling 1930s touring concert party in Alan Plater's nine-part television adaptation of J.B. Priestley's novel The Good Companions (1980-81) and he also appeared in the second series of Auf Wiedersehen Pet (1986). Later performances included the butler Smith in A Dance to the Music of Time (1997) and Raggles in Vanity Fair (1998). Pringle would often turn up in guest starring roles in a number of established series' such as The Professionals, Inspector Morse, Rumpole of the Bailey and Perfect Scoundrels. By now his was one of the most recognisable faces on British television.
Pringle was married to the actress Anne Jameson who died in 1999. He passed away on 15 May  2002 aged 67. His last performances; Walter Hawthorn in My Uncle Silas and Mr. Cooper in Barbara (starring Gwen Taylor) were shown the following year.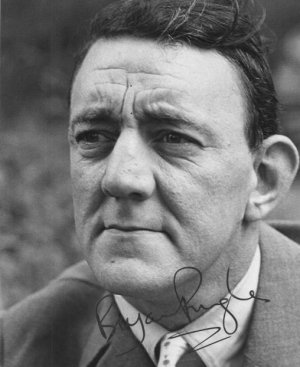 Published on November 26th, 2020. Written by Robin Player for Television Heaven.