Johnny Morris - "If I Could Talk to the Animals"
"If I Could Talk to the Animals"
Johnny Morris remembered by Brian Slade
In the 1970s and 1980s children's television was largely restricted to around 90 minutes at the end of the school day, or a few hours sandwiching a Laurel and Hardy short during the holiday mornings, with the theme song to Why Don't You?inviting us to switch off and do something less boring instead. As a consequence, the programmes available became compulsive viewing for youngsters and in turn, the stars of those programmes became etched into young minds. For news, John Craven's Newsroundwas all we needed. For comedy, anything from Tom and Jerry to the various Hannah Barbera cartoons, canned laughter and all. Blue Peter mirrored Dr Who in as much as whichever years you watched, you believed that those presenters were better than anything before or since (though in the case of John Noakes, that's a given!).
For learning about the animal kingdom, there was one man who stood out and to whom we all turned in order to learn about our feathered or furry friends – Johnny Morris. For more than 400 episodes, he hosted Animal Magic on the BBC, educating young minds and teaching them all about how the animal kingdom worked and in a style that ruffled some feathers but captivated his audience with his gentle humour.
Born in Newport in 1916, Morris had a significant number of siblings. He once described himself and his brothers and sisters as starlings, all mimics, and as the youngest one he felt that he needed to mimic just that little bit more loudly to be noticed. Morris had initial thoughts of being an actor, aspirations he quickly disposed of on account of his less then leading man looks. Instead, a life in the legal profession seemed to be what was beckoning for him.
In 1939, Morris resisted the temptation to take a teaching job, instead using his astute legal mind in his new role as a farm manager in Wiltshire, a job offered to him by a stockbroker. It instilled in him the love of animals and nature that would last through to his dying day.
Desmond Hawkins, a producer at the BBC, became friends with Morris as the Second World War closed. He was enamoured by Johnny's good natured story-telling skills, believing that the skills he showed would make him ideal for a role in radio broadcasting. Hawkins invited Johnny for an audition, and he didn't disappoint.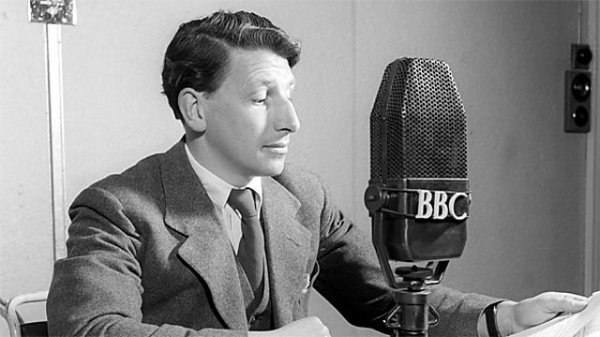 For the next five years, Morris combined farm management with a part-time radio career, where his improvisational skills and vocal dexterity excelled to the extent that he eventually decided to go into broadcasting full time. Although work was initially inconsistent in its supply, Morris could often be found providing voices or sound effects, and one of his biggest successes in his early days was a programme called Pass the Salt, where he offered his humorous investigative skills on various careers. This stood him in good stead when he landed the most momentous role of his early days, that of The Hot Chestnut Man.
As part of a children's programme called Playbox which launched in 1955, Morris joined a very distinguished company. Eamonn Andrews hosted the programme, with artistic skills offered by Tony Hart, and scripts written by Cliff Michelmore. The Hot Chestnut Man role was Johnny Morris, and he would regale stories to his young studio audience. By 1958, The Hot Chestnut Man had moved on from Playbox and became part of the Monday Magazine children's offering under the title Studio E, eventually becoming a segment of children's television in its own right until the early 1960s, when the career-defining opportunity presented itself.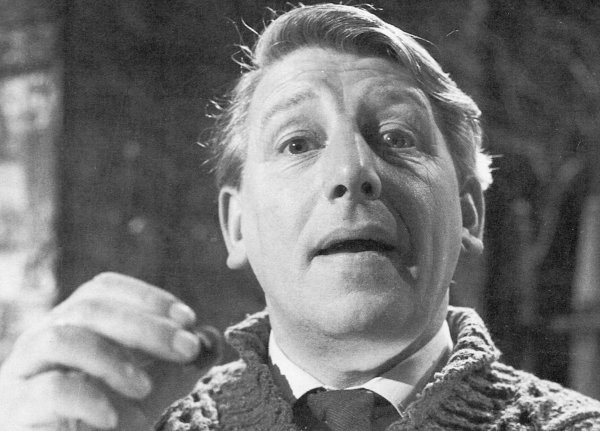 In 1962, the opportunity to present a new children's programme about animals was too good an offer to miss, so The Hot Chestnut Man was assigned to the history books in favour of this new venture. Aside from his farm management, Morris had no qualifications for a show that was hands on with animals both in the confines of the BBC studio, and within the grounds of a number of zoos. Although combined with educational studio elements, where children would learn about the habitat and feeding habits of the various animals on parade, it was the Zoo elements of the wonderfully titled Animal Magicthat captured children's imaginations. It was here that Morris was in his element. His relaxed style and gentle nature endeared him not just to his audience, but to the animals within the Zoo. The segments featured Morris as a Zookeeper, and so we were treated to watching him feed, walk, clean or play with the inhabitants of primarily Bristol Zoo among others, but in order to avoid spooking the animals there would be no intimidating boom microphone. Just Johnny and a camera, with voice-overs added afterwards.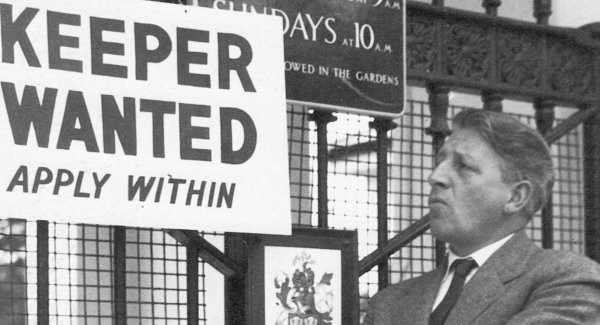 The voice-overs became legendary. Not very scientific, but Morris attributed vocal characteristics to the animals in an effort to make the segments entertaining, which they very much were. The approach Morris took was that rather than learn about the species of animal he was about to engage with, he would actually talk to the keepers to understand the specific temperament of the particular animals he would interact with. There are some who believe that animals can just sense when people are going to be non-threatening to them, and for 21 years Johnny Morris was able to interact with all kinds of animals with ease. He was a natural, and the animals seemed to love him as much as he loved them.
For a generation of children these segments defined that generation's appreciation of animals. Morris was happy to get involved with all animals, and sites of him being steamrollered in a very rough and tumble moment in a monkey enclosure, getting saturated by elephants let loose on a hosepipe and being sat on by a motherly gorilla of 15 stone are images of television gold.
Animal Magicwent from strength to strength, but Johnny's skills did not remain within the zoos' confines. He added his ample vocal talents to Tales of the Riverbank and hosted a number of travelogue programmes for the BBC to much acclaim, but it was always his beloved animals that held his gentle heart.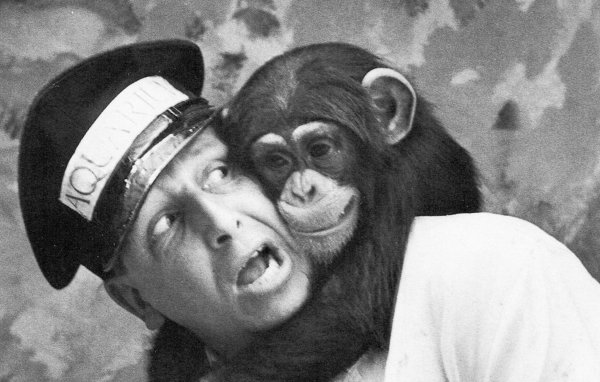 Critics frowned on the anthropomorphic approach to educating children about animals in the later years of Animal Magic, but their disapproval was misplaced. Morris despised cruelty to animals and threw his weight behind plenty of environmentalist causes. Despite this, the BBC decided that his approach, which had never changed in the 21-year run of the shows, was no longer a relevant way to educate children on animals and their welfare and the programmed was axed in 1983.
In 1999, plans were ongoing for Johnny's return to the screen on ITV show Wild Things, where he was intended to revisit Marwell Zoological Park for regular segments. Within days of the announcement however, Johnny was hospitalised after collapsing at home. Morris passed away at the age of 82 just two months later.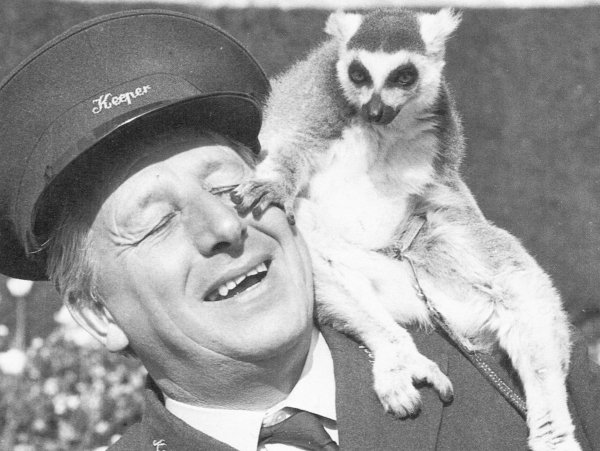 For all the changes in the way animals are presented to children and environmental causes are promoted to them, there is no doubting that the programmes and methods Morris made were hugely influential, not to mention, funny. For a generation of baby boomers, their love of animals will undoubtedly have been encouraged by Johnny Morris in a way far more scientific approaches would not have done. He was loveable, generous and comedy gold – simply magic. 
About Brian Slade
Born and raised in Dorset, Brian turned his back on a twenty-five-year career in IT in order to satisfy his writing passions. After success with magazine articles and smaller biographical pieces, he published his first full-length work, `Simon Cadell: The Authorised Biography'.
Brian is a devoted fan of the comedy stars of yesteryear, citing Eric Morecambe, Ken Dodd, Harpo Marx and Dudley Moore amongst his personal favourites. He was drawn to the story of Simon Cadell through not only `Hi-de-hi!' but also `Life Without George', a programme he identified with having grown up in the Thatcher era. 
Published on March 31st, 2020. Written by Brian Slade for Television Heaven.