A Sharp Intake of Breath
1977 | United Kingdom
Review: Brian Slade
Before the nation fell for the mischievous charms of Derek 'Del Boy' Trotter, the main role for which David Jason had become famous was for downtrodden shopkeeper assistant Granville, put upon by Ronnie Barker's Arkwright in Open All Hours. In Lucky Feller, attempts to find a more prominent vehicle for Jason's talents had largely failed. However, in 1977 as part of ATV's The Sounds of Laughter in which six potential comedy shows were given an airing, Jason had a starring role that would run for four series and give him a prominent success before he embarked on his marathon run in Only Fools and Horses.
Writer Ronnie Taylor had achieved comparatively limited comedy writing success, certainly in sitcom territory, with Cilla Black and Leslie Crowther among the most well-known beneficiaries of his talents. However, in the pilot episode of A Sharp Intake of Breath we are treated to a well-crafted half hour that, aside from the weak 1970s wife role taken by Patricia Brake, creates a comedy premise that clearly warranted subsequent series.
Jason plays Peter Barnes. He is nothing out of the ordinary. Limited income, bills demanding more than he can pay and everybody around him seemingly doing their best to irritate and frustrate him. In the pilot episode, the simple premise is that his wife wants a kitchen porch, which courtesy of builder Mr Mason played by legendary sitcom character actor Bryan Pringle soon turns into a full blown house extension. This will all be funded, at least Barnes hopes it will, by a visit to his bank manager played by Richard Wilson.
The uniqueness at the time of A Sharp Intake of Breath was the breaking of the fourth wall. In each episode, Peter Barnes when on his own looks forlornly at the camera and frustratingly explains why things will inevitably not go his way. In the case of the pilot, it was the stereotypical dodgy builder, who gives a sharp intake of breath as he criticises all previous work on the Barnes's house and then promptly only appears at random intervals as the costs for the project escalates. As happens throughout the series, every time a character sent seemingly to thwart Peter's progress in life takes a sharp intake of breath, he looks at the viewer with Jason's best 'see what I mean' expression.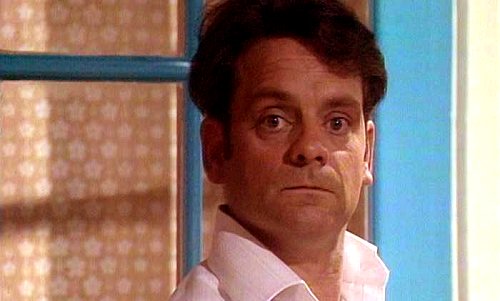 The programme doesn't have any earth-shattering complexity to its storylines. Such things as Peter getting a check-up at his doctors surgery, trying to book a holiday to Mallorca or trying to teach his wife to drive are fairly basic events, but writer Taylor does exceptionally well at making something of each of them. Key to this is the supporting cast. After the pilot, Peter's wife is played by Jacqueline Clarke. The character, while stronger than the pilot episode variation, remains the standard little woman at home kind of role, and looking back today it certainly wouldn't win any awards for advancing the feminist cause. Sheila is incapable of putting a car in gear, seems not to understand the value of money and is generally little more than a character purely in place to add to the furrowed brow of Peter.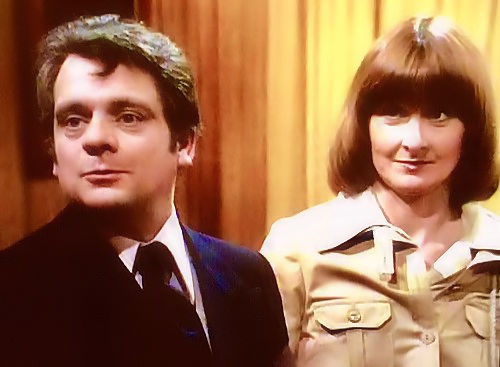 Beyond Sheila Barnes however, the programme makers took a very unusual step by bringing Richard Wilson and Alun Armstrong back in most episodes as different characters. Wilson, having initially played the unproductive bank manager in the pilot, can subsequently be seen as Barnes's boss, doctor, father-in-law and a host of other roles, while Armstrong tends to be less memorable characters, but played nonetheless to great effect.

Each episode is played out almost as a comedy within a comedy. A shining example is Peter's visit to the doctor in the first series, simply because Sheila wishes that he have a check-up. After much physical comedy in the waiting room as Jason and Armstrong's characters battle a packed surgery and an uncooperative receptionist, Peter is called in to see his doctor, played by Wilson. The doctor has his own aches and pains and the repartee between the two accounts for half of the episode.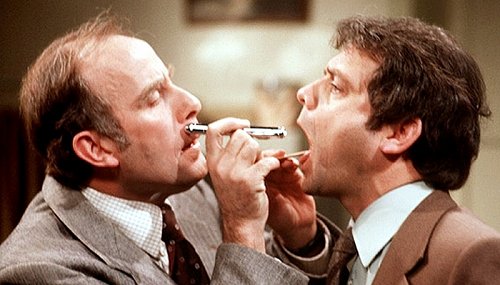 The format of the show stays largely unchanged, but circumstances dictated that things changed during filming of the third series. Sadly, only three episodes were made after the untimely death of writer Taylor. A fourth series appeared, this time with Vince Powell at the helm. Powell had a string of comedy hits of the 1970s to his name, most notably Nearest and Dearest, Love Thy Neighbour and Bless This House. However, the fourth and final series of A Sharp Intake of Breath could not be considered his finest work. Somehow, for this last run the fourth wall approach was ditched, and neither Wilson nor Armstrong are present. In losing those attributes, David Jason is left alone to carry the programme as it simply drifts back into regular family sitcom, and the appeal of the programme fades.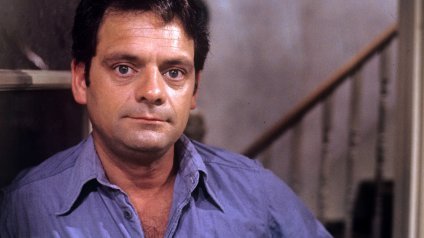 At its best, A Sharp Intake of Breath stands up very well. With Wilson in a new part each week during the entire first three series, it could almost be argued that his performances outshine Jason. There is very much a One Foot in the Grave feel about the programme at times, with Peter Barnes battle against incompetence and bureaucratic obstruction driving him to the end of his tether, so it's interesting in retrospect to see Wilson as the obstruction rather than the frustrated husband. However, Jason is clearly developing a level of physical comedy that must have helped him as he moved towards the comedy role that would define his television career. After the disappointing final series in 1981, Jason left for Peckham and the rest as they say is history. However, A Sharp Intake of Breath is at times hilarious and is a wonderful precursor for the incredible successes that David Jason and Richard Wilson would go on to enjoy.
About Brian Slade
Born and raised in Dorset, Brian turned his back on a twenty-five-year career in IT in order to satisfy his writing passions. After success with magazine articles and smaller biographical pieces, he published his first full-length work, `Simon Cadell: The Authorised Biography'.
Brian is a devoted fan of the comedy stars of yesteryear, citing Eric Morecambe, Ken Dodd, Harpo Marx and Dudley Moore amongst his personal favourites. He was drawn to the story of Simon Cadell through not only `Hi-de-hi!' but also `Life Without George', a programme he identified with having grown up in the Thatcher era. 
Published on April 18th, 2020. Written by Brian Slade for Television Heaven.