Colin's Sandwich
1988 | United Kingdom
Review: Brian Slade
In the age of multiple satellite television channels it's rare to find a sitcom with a star name in its lead role that doesn't fall into either the nostalgia bracket of the likes of Are You Being Served? or Fawlty Towers, or the relentlessly repeated group like Only Fools and Horses and The Vicar of Dibley. However, between 1988 and 1990, the BBC offered two series of a Mel Smith comedy that has elements of some of the BBC's finest sitcom successes and yet has been largely ignored since its first airing – Colin's Sandwich.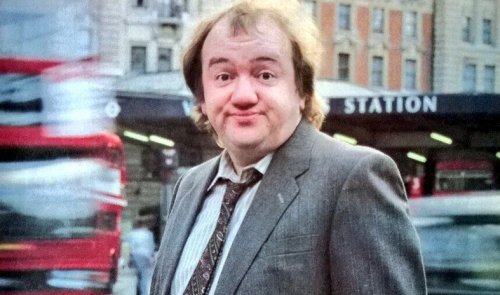 Smith plays Colin Watkins, a frustrated writer of horror stories stuck in a mundane city job. We meet Colin at a dinner party where he and his girlfriend Jen (Louisa Rix) are hearing the travel tales of Jen's yuppy friends Richard and Sarah. At 2.15am, Colin is in no mood to hear about their escapades and it is here we are first introduced to the show's style of comedy as Colin's verbal comments to the pair are revealed to be in stark contrast to the thoughts the viewers hear. When Sarah reveals that she has always wanted a Kenyan portfolio, Colin's thoughtful nodding masks his real desire – "How about going to Kenya right now?"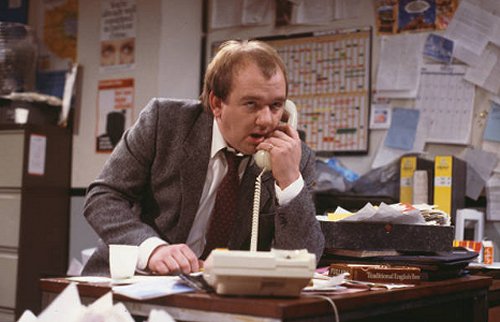 As Colin continues to suffer the torturous conversation, his escape is secured by him simply admitting the nature of his own work – customer complaints at British Rail. British Rail was no stranger to being the butt of the jokes of seemingly every comedian in the country at the time, but in Colin's Sandwich it was merely symbolic of any mundane office job. Colin's role is in the overly-used complaints department, and his colleagues described him as being like an old desk – "battered, chipped and dependable." The futility of his job is highlighted when asked to take copies of all complaints correspondence since 1961 – roughly 40,000 letters. It is no surprise then that having admitted that he himself is the only person that can make his day job worthwhile, he uses the mundane routine in his horror stories, comparing photocopier toner to oozing blood.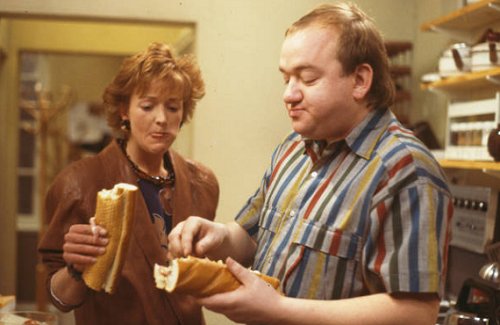 When Colin's day is done, he doesn't want to entertain at dinner parties or be subjected to office outings. He wants to have a relaxing bath and write his stories, much to the chagrin of his girlfriend and work colleagues. The problem is, Colin is too nice and too neurotic to be allowed to indulge his passions. His passion for writing and determination to get his work into print drives him, but being of a highly sceptical nature, he forever believes that what can go wrong will go wrong. After convincing a publisher friend of Jen's to look at his first draft, he frets about the quality of the work, whether the manuscript can be trusted to Royal Mail and finally about the phone call that never seems to come as he waits to discover whether he has made a publishing breakthrough.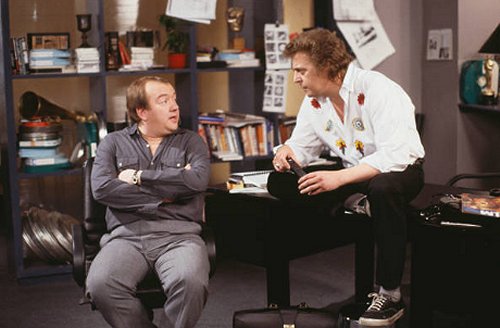 Obstacles from friends having marital breakdowns to the discovery and subsequent disposal of a dead cat might seem to stop Colin from being able to fulfil his writing potential, but in actual fact they merely serve his procrastinations as he nobly welcomes anything that might delay his best laid plans under the pretence of doing the right thing.
Although only two series long, we stay acquainted with Colin long enough to see him say farewell to British Rail while his writing sees him published in a horror story collection and his work get adapted for filming, albeit not to his tastes.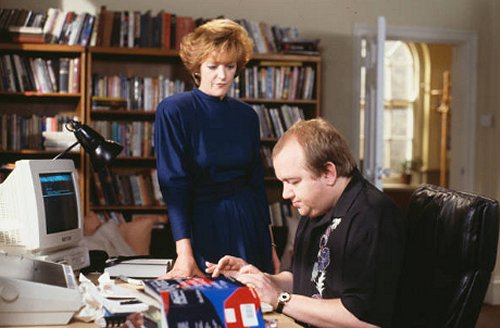 The move from sketch comedy to sitcom star isn't always easily mastered, unless you were one of the Ronnies. But in Colin's Sandwich, Mel Smith achieved a great deal with a seemingly basic character. Colin is neurotic, desperate to please but at the same time frustrated by idiots and wildly irrational. The comic influences are clear. With his sullen looks and demeanour, there's more than a whiff of Tony Hancock about him, especially when we are treated to inner monologues as Smith uses his rubbery features to mask his inner thoughts. But perhaps a greater nod is to Basil Fawlty. Like Basil, Colin desperately feels that he is trying to better himself and that life is against him, when in actual fact it is largely his own failings that prove his downfall. And just like Basil, when other people have driven him to breaking point, his sarcastic speeches come flooding out in frustration, such as when he is struggling to interrupt a mundane conversation to offer drinks – "Coffee? Tea anyone? Tia Maria? After Eight? Wallplug? Boeing 747? Brazilian fruit bat?"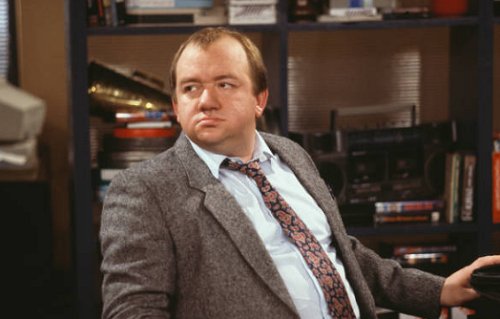 Perhaps the lack of repeat showings are down to the time of the comedy. Not old enough to merely represent a trip down memory lane, episodes such as where Colin is waiting anxiously by a wired telephone for news of his manuscript's fate may not resonate with the younger generations. The angst behind missing an important call and not knowing who might be at the other end before answering it are fears the modern generations will never know. But to those old enough to have gone through such pains, it's a glorious reminder of such challenges.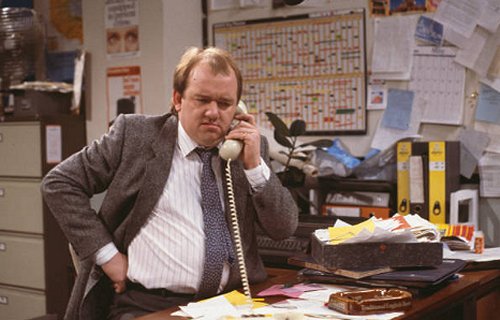 Mel Smith went on to experience success in writing, directing and stage performances, and of course his partnership with Griff Rhys Jones that blossomed from the days of Not the Nine O'Clock News. Colin's Sandwich came and went with little real fanfare, but it does stand up well. Smith's explosive rants when at the end of his tether are a joy to behold and for anybody old enough, the situations he finds himself in are easily relatable. But the explosions are never enough to stop us rooting for Colin, and that's great credit to Smith. It may be the only regular television acting role of note for the much-missed Mel, but Colin's Sandwich is a fine comedy that deserves greater recognition for both itself and its late star.
About Brian Slade
Born and raised in Dorset, Brian turned his back on a twenty-five-year career in IT in order to satisfy his writing passions. After success with magazine articles and smaller biographical pieces, he published his first full-length work, `Simon Cadell: The Authorised Biography'.
Brian is a devoted fan of the comedy stars of yesteryear, citing Eric Morecambe, Ken Dodd, Harpo Marx and Dudley Moore amongst his personal favourites. He was drawn to the story of Simon Cadell through not only `Hi-de-hi!' but also `Life Without George', a programme he identified with having grown up in the Thatcher era. 
Published on August 7th, 2020. Written by Brian Slade for Television Heaven.