Odd Man Out
1977 | United Kingdom
Many an actor has struggled to evade typecasting after a successful comedy has reached an end. However, attempting to be accepted in a new role while that successful show is still running just adds to the difficulty, and so it proved for John Inman when appearing in his own sitcom, Odd Man Out.
By 1977, Are You Being Served? was hitting its peak. The fifth series had aired in the spring, with the movie version arriving on cinema screens across the country in the summer. It was perhaps always going to be the case that given the show's popularity, audiences wouldn't easily warm to Inman appearing in an entirely new comedy.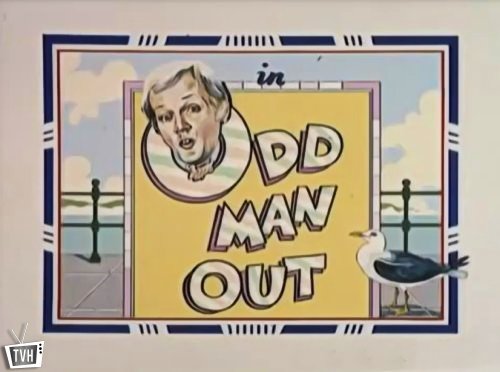 Odd Man Out was the brainchild of Vince Powell. Powell was the writer behind a string of sitcom successes spanning four decades, but in 1976, three of his most successful programmes – Bless This House, Love Thy Neighbour and Spring and Autumn, came to an end. In 1977, Powell brought two new programmes to our screens – the controversial Mind Your Language, along with Odd Man Out.
Odd Man Out introduces us to Neville Sutcliffe, who runs a very successful fish and chip shop in Blackpool with his friend Bobby. Neville has little knowledge of his family history. He was left on the doorstep of an orphanage, therefore having no inkling as to his parents' whereabouts until the arrival of a solicitor with some unexpected news. Neville's parents had had a brief affair in the war but were never married. His mother headed off to Texas to live after giving up her new child, while his father had returned to the States initially unaware of having become a parent.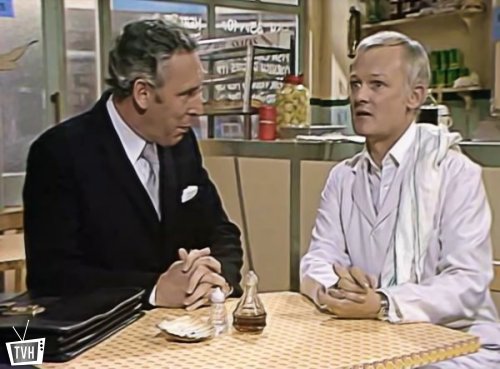 Neville's father, Herbert, married again and had a daughter and eventually opened a rock factory in Littlehampton, which along with the family home has been left to Neville and his half-sister, Dorothy…as has a debt of £30,000 that must be paid within a week. Neville heads off to Littlehampton and when he realises that the loyal staff of the rock company all face unemployment, he decides to remain in town and sell up the chip shop to pay off the bank debt, thereby saving the family business.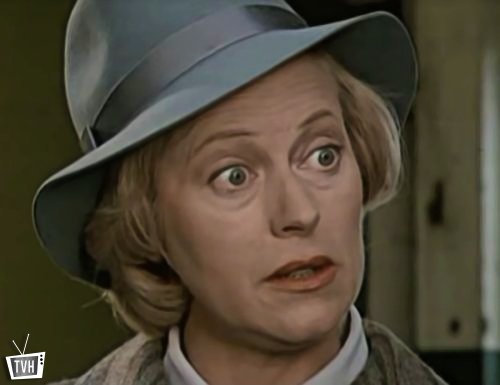 Neville's sibling is played by Josephine Tewson, who would become most famous for suffering the misfortune of living next door to Hyacinth Bucket in Keeping Up Appearances. There are some strong cast members in the factory as well. Avril Angers plays Ma, who clearly has some history with Herbert of a romantic sense, as she regularly alludes to. Meanwhile, since Herbert's demise, his sugar boiler of 20 years, Wilf, has taken the reigns as rock puller. Wilf is played by Carry On… film veteran Peter Butterworth who, despite his popularity in the movies had not had an established sitcom role to that point.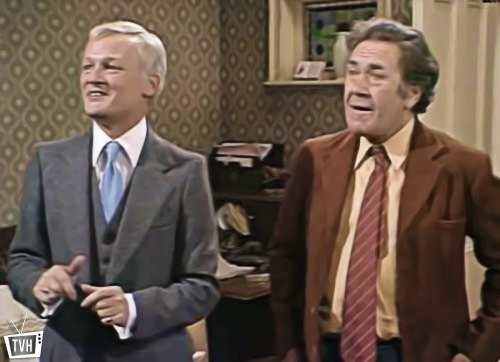 The supporting staff in the factory are somewhat typical of both mid-70s stereotypes and the writing that had made Powell so successful. Vivienne Johnson, herself fresh from minor roles in two of the entries in the Carry On… cannon plays Marilyn, who has a one track mind and so the jokes are primarily focussed on her body as well as her mind. Glenna Forster-Jones plays Cleo, a black character whose presence brings some wincing lines but also does offer a positive light in resisting discrimination given society at the time.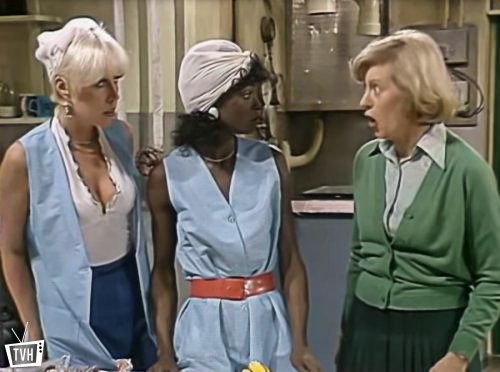 The seven episodes primarily focus on Neville's attempts to initially keep the Littlehampton Rock Company afloat and then subsequently to expand, with varying levels of success. The humour ranges from slapstick to innuendo, mostly to do with the shapes of the sticks of rock, and with Carry On… producer Gerald Thomas at the helm perhaps that should come as no surprise.
Quite why Odd Man Out didn't continue is hard to pinpoint. The acting talent is strong and Powell, while not everyone's cup of tea, had enough experience to make a success of it. It may simply be that John Inman's character just didn't deviate far away enough from Mr Humphries at a time when Are You Being Served? was thriving. Neville's friend, Bobby, is clearly his significant other, although we never actually meet him, so while the camp Mr Humphries worked so well with Grace Brothers the near carbon copy of the character never allows the viewer to see somebody else. Tewson is effective enough as Dorothy, but the real star is Butterworth, who brings all his physical comedy and gloriously pained facial expressions from the Carry On… films to great effect.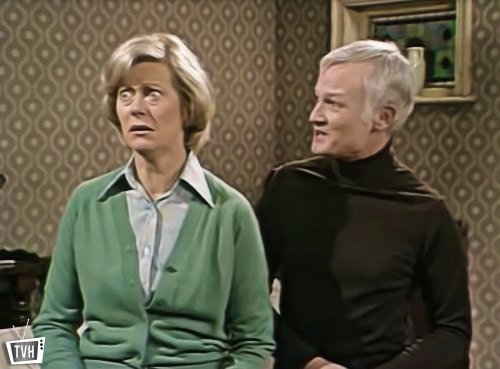 Once the credits have rolled, Inman addresses the audience directly to sum up the episode and to thank people for watching. It certainly adds a warmth to the show, something Inman always offered, so it's perhaps a shame that Odd Man Out didn't get the chance to thrive, but it represents an interesting aside within Inman's career and reminds us of just what an underrated performer Butterworth was.
Review by Brian Slade:
Born and raised in Dorset, Brian Slade turned his back on a twenty-five-year career in IT in order to satisfy his writing passions. After success with magazine articles and smaller biographical pieces, he published his first full-length work, `Simon Cadell: The Authorised Biography'.
Brian is a devoted fan of the comedy stars of yesteryear, citing Eric Morecambe, Ken Dodd, Harpo Marx and Dudley Moore amongst his personal favourites. He was drawn to the story of Simon Cadell through not only `Hi-de-hi!' but also `Life Without George', a programme he identified with having grown up in the Thatcher era.
Published on October 18th, 2021. Written by Brian Slade for Television Heaven.