Not The Nine O'Clock News
1982 | United Kingdom
Review: Brian Slade
Margaret Thatcher was the target of plenty of jibes during her reign as Prime Minister, but in tabling a vote of no confidence in James Callaghan's Labour government in the spring of 1979, she unknowingly contributed to the resurgence of the genre of political satire on British television screens.
Thatcher's decision prevented John Lloyd's new programme from being aired in deference to five months of political campaign coverage, and in doing so ensured that Lloyd's half hour comedy sketch show, which by his own admission had seemed destined for failure, could be completely overhauled and relaunched. So it was that when it finally did reach screens that autumn, Thatcher was in power and Not the Nine O'Clock News was on our TV screens sending her up.
In the 1960s, politically driven comedy had been all the rage. In particular, David Frost had commanded the airwaves with his smash hit show That Was The Week That Was, which boasted such illustrious names among its list of credited writers as Peter Cook, Bill Oddie, John Cleese, David Nobbs, Eric Sykes and Dennis Potter. It was a veritable who's who of creative talent that would branch off to dominate the screens for years. Yet somehow, when the 1970s rolled in, political satire dropped off the radar. A new era of mother-in-law jokes, variety acts and cosy sitcoms started to dominate, and sketch shows ranged from the family-friendly The Two Ronniesto the anarchic Monty Python's Flying Circus. There was little political comedy to be found.
In early 1979, producer John Lloyd, who had significant success to his name on radio, had come to a crossroads. The gateway into television offered to him was to join Esther Rantzen's team on That's Life, but instead he opted to stick with his comedy-writing skills and created Not the Nine O'Clock News, which he co-produced with Sean Hardie. The format of the show was to be sketch-based comedy based on topical events, but with a hodge-podge crew of actors, none of which were particularly known to Lloyd, the opening episode was a garbled mess. It was set to be a swift and spectacular flop until Thatcher intervened, the show pulled from the schedules at two days' notice, at which point Lloyd seized the opportunity to completely rework his creation.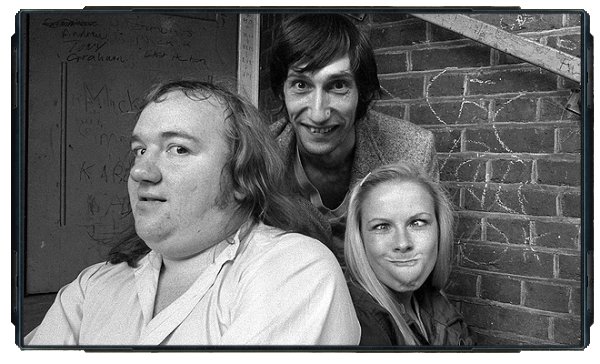 Out went the random collection of actors, and instead Lloyd set about assembling a team of his own choosing. In a move that was seen as a significant risk at the time, he opted for up and coming youngsters largely fresh from university studies. Rowan Atkinson, Mel Smith, Chris Langham and Pamela Stephenson were brought on-board, with Langham departing after one series to be replaced by Griff Rhys Jones.
The creative team behind the show was nothing short of phenomenal. There were no airs and graces about the source of material. If it was funny, it was swiftly rehearsed and moulded into something for the show, and the final tally of contributors was said to be 117 people, staggering for a programme that was actually only on our screens for four series.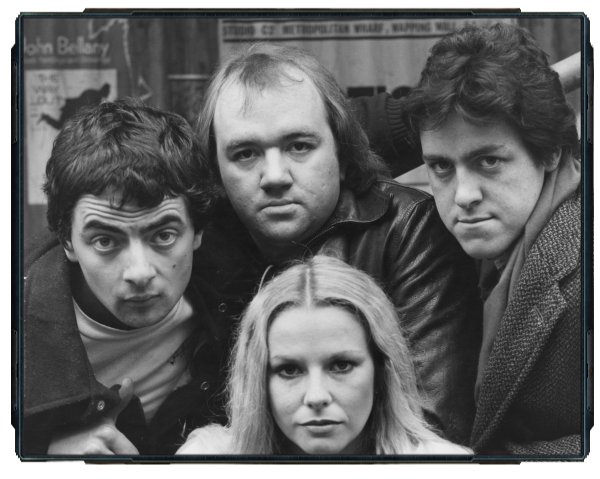 The format remained the same as originally intended. Parodies of news articles were read out to distorted or edited clips of politicians of the day, Thatcher's unwitting involvement in paving the way for the show not rendering her exempt from the full satirical treatment. Beyond the political barbs, there were countless other renowned sketches, including the racist policeman arresting black people for such perceived indiscretions as having an offensive wife, and the classic interview with a nature expert and the gorilla that he has captured, named Gerald and capable of an equally eloquent chat show interview as his captor. In one additional coup for the show, given that this was still an era of women seen as Benny Hill sex objects, cosy housewives or buxom secretaries, Pamela Stephenson was a fully-fledged member of the team, a step up from Carol Cleveland's role in Python as the unofficial seventh Python.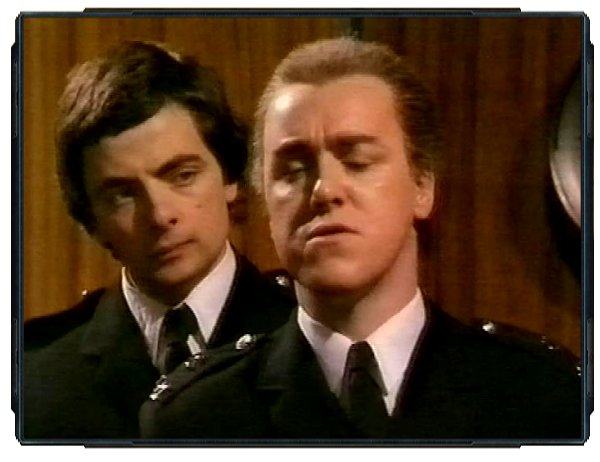 Not the Nine O'Clock News took a while to gain traction, but once it did it became ground-breaking. Complaints fell on deaf ears as the viewing figures escalated. Its stars were all quick to become household names and each was destined for huge success, not just on screen but also in a business sense as some of the production companies that stormed the comedy establishment over the next few decades were formed by the participants. Shows like Have I Got News for You? owe a huge debt of gratitude to the makers of Not the Nine O'Clock News, which brought political satire back to the mainstream.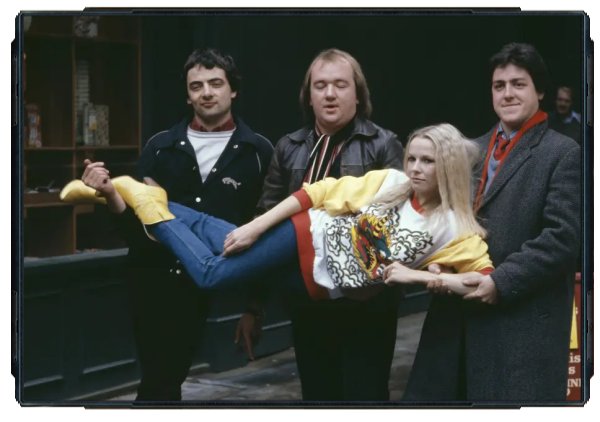 Despite its success however, Not the Nine O'Clock News is rarely given the credit it deserves. There are plenty who remember isolated sketches, and Pamela Stephenson's Janet Street-Porter impression or Gerald the gorilla are often brought out for comedy highlight shows, but because of the topicality of the political segments, repeats and full commercial releases are seemingly not an option. It's a bizarre approach, given that full series releases of Spitting Imageare available, which were far more of their time.
While political send-ups of topical events were headline-grabbing elements, much of Not the Nine O'Clock News is actually timeless, and so it is a shame that a programme that changed the course of sketch comedy should not be afforded more than just honourable mentions. Nonetheless, the highlights available are sketch-show genius and their scarcity makes them all the more desirable and worthy of a nod to the comic giants involved in the creation of Not the Nine O'Clock News.
See also: Alas Smith and Jones
Brian Slade
Born and raised in Dorset, Brian turned his back on a twenty-five-year career in IT in order to satisfy his writing passions. After success with magazine articles and smaller biographical pieces, he published his first full-length work, `Simon Cadell: The Authorised Biography'.
Brian is a devoted fan of the comedy stars of yesteryear, citing Eric Morecambe, Ken Dodd, Harpo Marx and Dudley Moore amongst his personal favourites. He was drawn to the story of Simon Cadell through not only `Hi-de-hi!' but also `Life Without George', a programme he identified with having grown up in the Thatcher era. 
Published on May 26th, 2020. Written by Brian Slade for Television Heaven.