Dick Tracy
1950 | United States
Created by American cartoonist Chester Gould and based on the exploits of U.S. federal agent Eliot Ness, Dick Tracy made his debut in October 1931 in the tabloid newspaper Detroit Mirror, which at that time had a circulation of approximately 170,000. It soon began to appear nationally and Tracy became a firm favourite with adult readers despite accusations from critics of being too violent.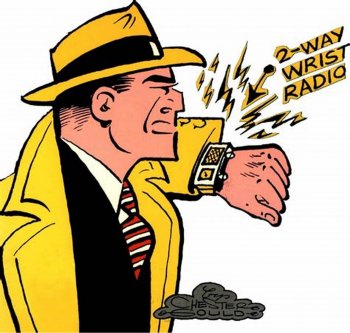 Sufficiently popular, in 1934 NBC Radio New England began airing a radio series which was picked up the following year by CBS Radio, which aired the 15 minute episodes four times a week. In 1937 the Los Angeles based Republic Pictures Corporation brought Tracy to the screen for the first time in a series of fourteen 15 minute adventures, the first thirteen of which would end on a cliffhanger. Budgeted at over $100,000 it was the most expensive serial Republic (best known for specializing in Westerns, serials and B films) had made up until then.
Cast in the central role was Ralph Byrd who was described at the time by the Pennsylvania produced Harrisburg Telegraph as handsome, debonair and having the good fortune to remarkably resemble the comic strip character with his looks, square jaw and broad shoulders. The series was so successful that it spawned three sequels which at that time was unheard of in serialised cinema productions. 
The series was put on hold after the USA became involved in the Second World War, but it returned to the airwaves and in 1945 RKO Pictures paid Gould $10,000 for the rights to produce a full length movie. Variety reviewed it as a 'nifty action melodrama' that brings Gould's characters to life 'without the grotesqueness that features in the comic strip.' However, fans of the series were unhappy that Byrd was dropped from the lead in favour of Morgan Conway who was a contract player for RKO. Conway was actually preferred by Chester Gould but when exhibitors petitioned RKO to make more Tracy features, but with Byrd as Tracy, they capitulated.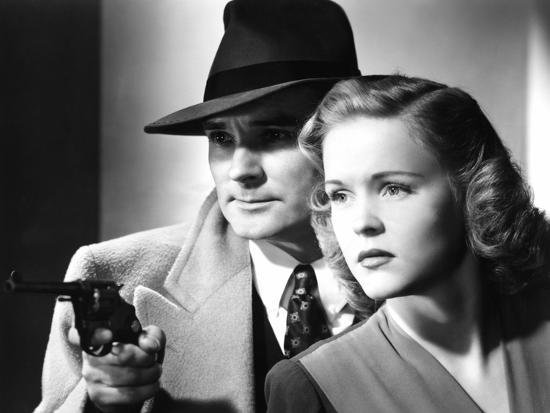 Byrd made two more Dick Tracy movies and would go on to star in the television series in the early 1950's which featured a number of Gould created villains. The Dick Tracy TV series ran over two seasons from 1950-1953 (1950-1951 on the ABC channel and for the syndicated market until 1953). P.K. Palmer and Herbert Moulton produced the series which also featured Gould-created storylines. The original thirteen episodes are notable for their lack of an opening Dick Tracy graphic and music. The second season consisted of 39 episodes. Included among them were the original 13 episodes recut and modified to include additional footage and music. Famous villains included Flattop, Shaky, the Mole, Breathless Mahoney, Heels Beals and Influence. 
The shows were produced on low budgets with Byrd forced to cope with long hours and strenuous action scenes. The accelerated pace of TV production took its toll on the overworked actor's health and he succumbed to a heart attack on 18 August 1952. He was 43 years old.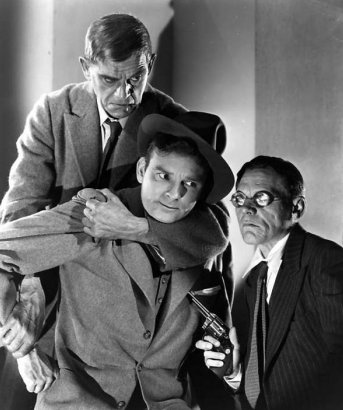 This series' copyright was never renewed and is now in the public domain. Original film stock is not known to exist and the only source for Dick Tracy television episodes is from 16mm film owned by collectors. However, a number of episodes can be found on YouTube and Vimeo.
From 1961 to 1962 United Productions of America (UPA), an American animation studio produced a cartoon series titled The Dick Tracy Show for the Saturday morning timeslot. Anyone expecting to see detective Dick in action were to be bitterly disappointed, as he only appeared briefly at the start of each episode to contact his subordinates via his two-way wristwatch radio, and assign them to whatever case had arisen. This series courted its own controversy though and was rightly accused of using racial stereotypes. As a result, it was pulled from syndication in the mid 1970s. Tracy returned to the big screen in 1990 in a big budget production with Warren Beatty in the lead.   
Published on December 13th, 2020. Written by Marc Saul for Television Heaven.