Review: John Winterson Richards
For many years, the big American networks have trawled the world looking for ideas that have proved successful elsewhere. Since they assume without question that Americans do not want to watch non-Americans, large sums have been paid for remake rights - more often than not to forestall rival networks rather than because there is any real belief in the viability of the projects.
British comedy has been a favourite fishing ground for this. There are few classic British comedies that have not had to endure the indignity of a short-lived American version. Even such quintessentially British products as Fawlty Towersand Dad's Armywere given Stateside makeovers that missed the point entirely. The biggest exception, Yes, Minister, escaped only because Jonathan Lynn decided that life really was too short to waste when producers asked if he could include a child or a dog.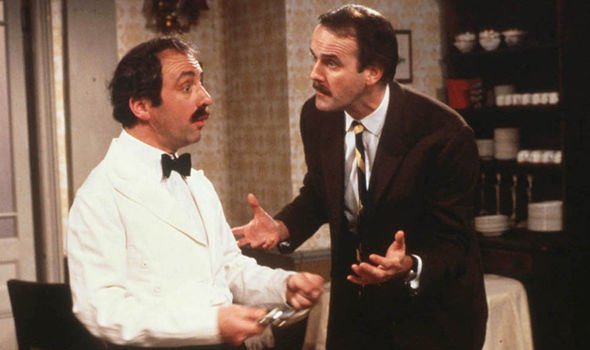 In addition to the obvious cultural differences in humour, there is a difference in organisational culture. American network "sitcoms" have usually been commissioned in long seasons of up to 24 episodes. Most of the real scripting is done in the "writers' room," where large teams of writers and producers tear apart and rewrite first drafts submitted by the nominal author or authors of each episode. It is a brutal, time-sensitive process not for the faint-hearted. While the process is creeping into the UK, British writers traditionally had more time to write less.
So the Brits are usually happy to take the money for their rights, let the Americans get on with it, and distance themselves from the end product. There are some, however, who go to Hollywood in person, either to keep artistic control or because the money for comedy writers there is incredible - the "showrunners" of a major hit can make more than the top writers in any genre, while even less successful "showrunners" or respected mid level "writers' room" grunts can make more than almost anyone in British television. There is a wonderful scene in the satirical Comic Strip Presents... The Strikewhen a US producer listens wordlessly to a writer's polite attempt to withdraw from a project on grounds of artistic differences - and responds by writing an enormous cheque. The writer stays.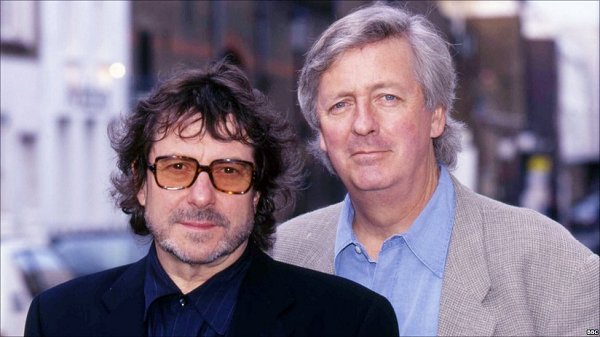 In real life Dick Clement and Ian La Frenais were among the most distinguished of those successful British writers who went out to LA to see if they could build careers there - coincidentally when taxes in the UK were very high - but their American work, while by no means without merit, is disappointing relative to the potential they had already shown in Britain and to their subsequent British-produced projects. The same is true of nearly all the others.
The experience of cultural clash, artistic compromise, and, being honest, selling out for obscene sums of money which follows "crossing the Pond" is conveyed convincingly in Episodes, the story of a fictional husband and wife writing team whose Award-winning British comedy is remade by an American network.
The production of Episodes seems to have been something of a culture clash in itself. In an ironic reversal, its writers were American and the production company was British - Hat Trick Productions, co-founded by the successful comic actors Jimmy Mulville and Rory McGrath. It is astonishing to discover that, apart from some location work in LA, notably Griffith Park, most of the filming was done in the UK.
Like most Anglo-American collaborations, Episodessuffers from a slight uncertainty of tone, as if trying to please two different cultures at once and failing both, but, unlike most, it rises above that uncertainty, and succeeds both as an American comedy and a British comedy. It also succeeds as both satire and "sitcom," despite unnecessary descents into vulgarity which take the edge off generally sharp writing and playing.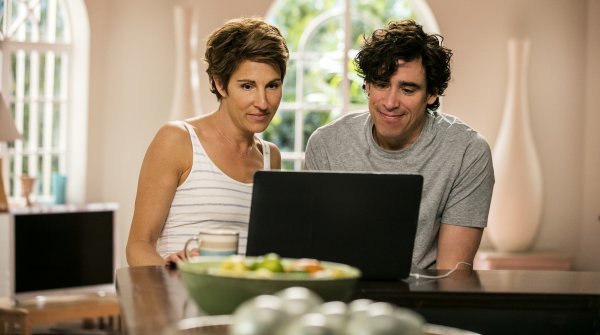 Our protagonists, Sean and Beverly Lincoln, played by Stephen Mangan and Tamsin Greig, are the co-writers of a wry, gentle comedy about a teacher, played by the late, great Richard Griffiths, who played a very similar role in The History Boys. The rights are bought by American network president Merc Lapidus (John Pankow), a stereotypically brash, aggressive media executive, who is completely devoid of taste, sensitivity, and culture. He is also a man who would undoubtedly have featured prominently in the "Me Too" scandals a few years later.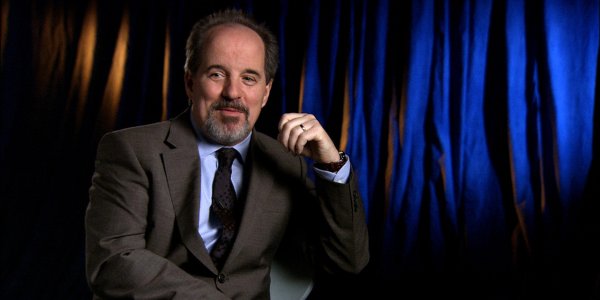 Typically, Lapidus never actually watched the show he bought: he simply heard that other people in "the industry" were talking about it. Having paid for it, he sets about turning it into something he can understand. So the teacher becomes a hockey coach, the show is renamed 'Pucks,' and Richard Griffiths is replaced by Matt LeBlanc, played by Matt LeBlanc.
America has a long tradition of leading actors blurring their off-screen identities and on-screen characters: The Mary Tyler Moore Show, Newhart, etc. In recent years, actors have been more open to playing less flattering versions of themselves, beginning with John Malkovich in 'Being John Malkovich' and reaching saturation point with half of Young Hollywood trashing their own images in 'This Is The End.' Examples on television include Wil Wheaton in The Big Bang Theoryand James Van Der Beek in Apartment 23, and the British Warwick Davis in Life's Too Short.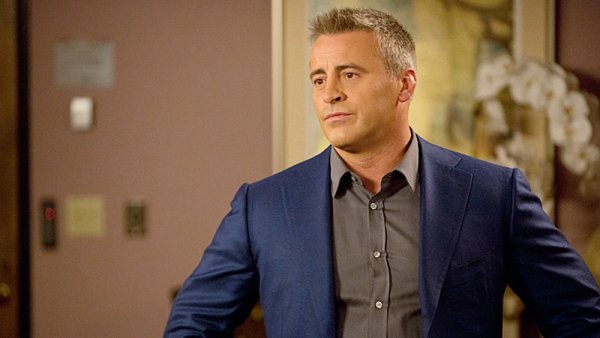 It is in this tradition that Matt LeBlanc plays "Matt LeBlanc" as a mediocre actor with the lazy personal magnetism, self-confidence, self-absorption, and sense of entitlement that tends to come with wealth and success at a young age. As such, he is enormous fun, as well as further proof that it actually takes a very skilled actor to portray a mediocre actor.
Given that LeBlanc dominates the show, it is greatly to the credit of Mangan and Greig that they  keep it about their characters - but hardly surprising, given their talents and accomplishments -  and the easy familiarity that comes from having worked together before makes them credible portraying a married couple. As usual, Mangan is the overgrown child: he is easily flattered by the charming LeBlanc and seduced by the Hollywood lifestyle he represents.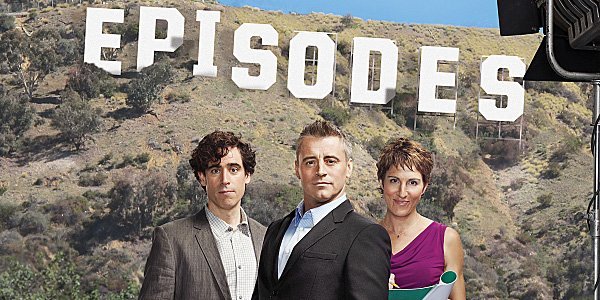 Also as usual, it is Greig who is the heart and soul of the whole project. Her character is more conflicted, more wary of Hollywood in general and LeBlanc in particular. If she succumbs to their charms, it is a gradual process and usually only temporary in its effects. She remains uneasy about it all. To a great extent Episodes is really "The Testing of Beverly Lincoln."
In many ways, her greatest vulnerability is the friendship she develops with Lapidus' enforcer, Carol Rance (Kathleen Rose Perkins) - a woman who is literally and physically in love with power. At first it seems strange that she should choose Beverly as her confidante - and Beverly herself is sometimes shocked by her frankness - but she proves a loyal and useful ally.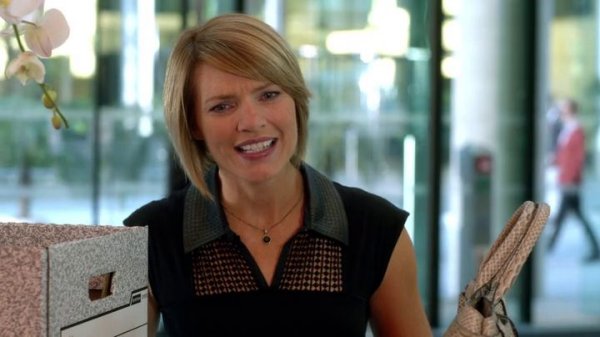 Carol, who is in effect Lapidus' brain as well as his right hand, appears to be a genuine fan of Sean and Beverly's work, and she sees potential in the remake. However, as a seasoned veteran of American television, which lives and dies with increasing speed in response to initial ratings, she also understands the compromises necessary to get 'Pucks' made and kept on the air.
From the glimpses we have of scenes from 'Pucks,' these compromises result in a fairly ghastly product and, indeed, in the end it satisfies no one. Without Carol selling the compromises to the Lincolns, and the Lincolns to Lapidus and the network, the project would have been abandoned before so much time and money was wasted on it. This is the irony of Carol's whole existence: she is great at doing what is perhaps best left undone.
Still it is disappointing that her storyline, like her career, ends up going nowhere, because she is potentially one of the most interesting characters, a convincing portrait of the difficulties faced by ambitious women in Hollywood, especially as they get older, executed with charm and even a little poignancy.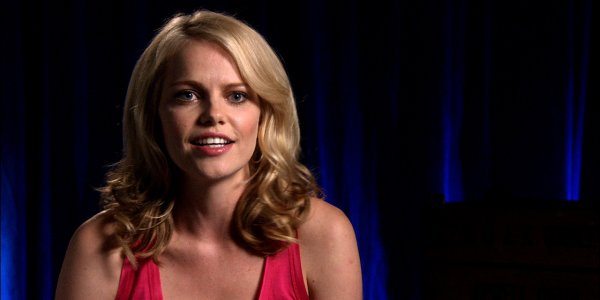 The same is true of the other main female American character, Morning Randolph (Mircea Monroe), the actress who plays LeBlanc's co-star in 'Pucks.' She keeps reminding people that she was famous as the star of a show no one else seems to know or remember. It is a standing joke, but in another way sad, that she is always trying to hide her real age, while there are constant references behind her back to how she is a lot older than she looks (Monroe is only in her thirties). It is a shame that this is not explored more and that the character is underused.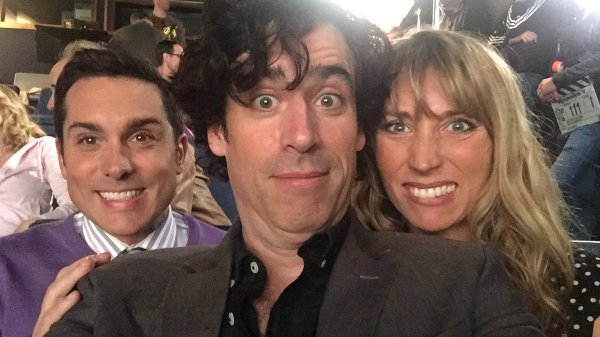 Joseph May and Daisy Haggard are entertaining as a pair of particularly useless subordinate executives - especially the latter, wonderfully humourless as the head of comedy. In addition to Griffiths, guest stars include James Purefoy, Nigel Planer, Michael Brandon, John Ross Bowie, and, in one of his last roles, the ever memorable Alex Rocco.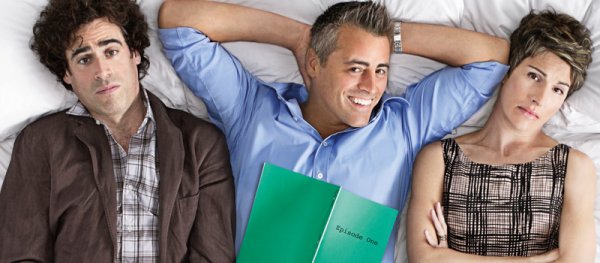 In return for killing off his 'Joey' persona, LeBlanc received a Golden Globe, several Emmy nominations, and more critical praise than he probably ever expected in his life. He deserved it, and it is a pity that other members of a truly exceptional cast did not get similar recognition. If it fell just short of classic status, Episodes is still one of the best Hollywood satires ever made, thanks in large part to its definite air of authenticity. A purely Hollywood satire on Hollywood might be even more authentic, but would probably end up dumbed down by Hollywood, much like 'Pucks,' so Episodes may be as close as we can ever get.     
About writer John Winterson Richards
John Winterson Richards is the author of the 'Xenophobe's Guide to the Welsh' and the 'Bluffer's Guide to Small Business,' both of which have been reprinted more than twenty times in English and translated into several other languages. He was editor of the latest Bluffer's Guide to Management and, as a freelance writer, has had over 500 commissioned articles published.
He is also the author of 'How to Build Your Own Pyramid: A Practical Guide to Organisational Structures' and co-author of 'The Context of Christ: the History and Politics of Rome and Judea, 100 BC - 33 AD,' as well as the author of several novels under the name Charles Cromwell, all of which can be downloaded from Amazon. John has also written over 60 reviews for Television Heaven.
John's Website can be found at John Winterson Richards
Published on April 23rd, 2020. Written by John Winterson Richards for Television Heaven.