Girls About Town
1970 | United Kingdom
Two married women, one with her head in the clouds and the other with her feet on the ground, decide it's time their husbands took more notice of them. 
This series of comedies, very relevant to the period where women were paying more awareness to gender inequality and campaigning against cultural and political bias of their sex, took the subject of two females who were tired of slaving over kitchen sinks in the domestic tedium of their suburban homes and decide to strike out for their sex. As one of the characters points out "...there aren't really any women sitting in in cornfields in kinky boots being seduced by cigar-smoking, sports-car driving fellers, who all look like James Bond." 
This was no man's eye view of the Women's Lib movement which probably would have ended up poking fun at crazy suffragettes burning their bras for cheap laughs. The writer, Adele Rose was a prolific writer on Coronation Street, UK television's longest running soap opera, penning around 500 scripts between 1961 and 1998. In fact, there was a big Corrie connection to the series. The pilot had starred Anna Quayle and Barbara Mullaney who, under the name Barbara Knox, went on to star in the soap as Rita Littlewood (later Fairclough), and Peter Baldwin (Corrie character Derek Wilton) starred in both the pilot and the series as Harold Liversedge, one of the beleaguered husbands. Helen Worth (Gail Tilsley) appeared in the second episode.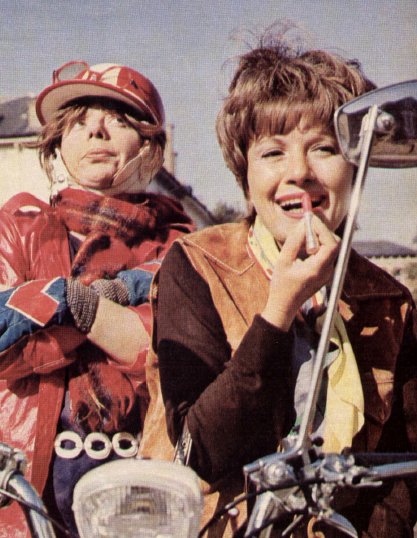 A cast change was made for the two female leads between 1969 pilot and 1970 series with two stalwarts of children's television taking the spotlight at adult prime time; Denise Coffey (Brenda Liversedge) had starred in Do Not Adjust Your Set while Julie Stevens (Rosemary Pilgrim) had been performing for even younger audiences in Playschool. Three series were made between 1970 and 1971 and all but the pilot were in colour.
Published on December 19th, 2018. Written by Laurence Marcus for Television Heaven.