Sheep's Clothing
1957 | United Kingdom
Short-lived sitcom starring Norwegian born comedian Digby Wolfe who, in 1957, was something of a rising star on British television having already starred in an earlier sitcom as well as playing host on a series called Variety Showtime. 
Wolfe's previous series was called Wolfe At The Door and was made in 1956 for the fledgling ATV Company, although it was only screened in the Midlands. It's a great shame because in that particular series, written by Tony Hawes and Richard Waring, Wolfe co-starred with Hattie Jacques and Charles Hawtrey, both of whom would win lasting fame as stalwarts of the Carry On... series of movies.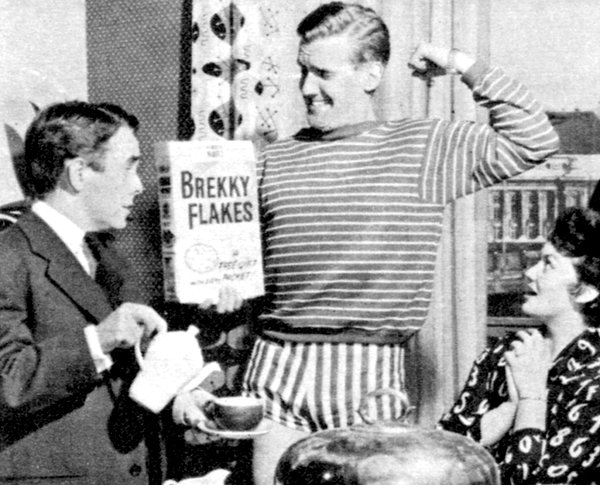 Sheep's Clothing (titled so the programme announcer could make the introduction "And now, Digby Wolfe in Sheep's Clothing") was written by Sid Green and Dick Hills, years before they would become the regular scriptwriters for Morecambe and Wise. In the series Wolfe played a 'bit-of-a-wide-boy', (at that time a popular expression for someone who was sly or cunning), who, when forced to seek employment decided that he would start at the top. The singer Lita Roza was Wolfe's girlfriend and Ronnie Corbett starred as his valet repeating a routine that Wolfe and Corbett had perfected in a BBC variety series called The Yana Show. However, there was to be no long-standing double-act for the duo because Wolfe eventually decided to move to Australia where he established himself as a star before moving on yet again. His next port of call was the USA where he became one of the regular writers for the hit US comedy show Rowan and Martin's Laugh-In.
Published on January 28th, 2019. Written by Laurence Marcus for Television Heaven.