The Frost Report
1966 | United Kingdom
Now seen as one of the most important series in the development of British TV comedy, The Frost Report carried on where That Was The Week That Was had left off, and went further still as it left no established convention un-satirised. 
In turn it sowed the seeds for successive comedy shows for (at least) the next two decades as it's writers and performers went on to become, somewhat paradoxically (and perhaps in a way that was worthy of one of their own sketches), the comedy establishment themselves. Each week the show would carry a particular theme, politics, food and drink, education, popular culture, the law, holidays, authority, leisure, class etc. In fact, you name it and The Frost Report probably covered it at one time or another. The topic, once introduced by David Frost would then be subjected to half an hour of monologue, sketch and music (the latter of which was provided by Tom Lehrer or Julie Felix).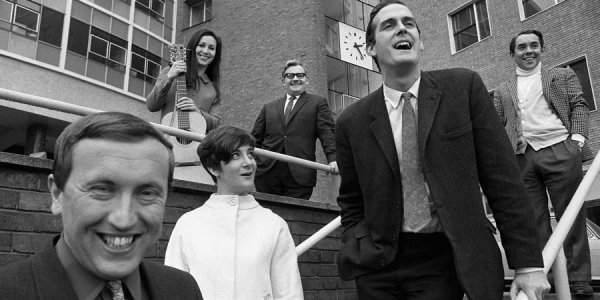 The show was able to boast some of the country's top comedy writers and performers (Anthony Jay, Keith Waterhouse, Willis Hall, Denis Nordern, Frank Muir and many others) but where it became seminal in the history of TV comedy was is in the fact that both in front and behind the camera it gave rise to some of the entertainment worlds ascending talents. Writers like John Cleese, Graham Chapman, Michael Palin, Terry Jones and Eric Idle would soon move in front of the camera (Cleese was the first to do so), to develop and star in series' such as At Last The 1948 Show, Do Not Adjust Your Set and Monty Python's Flying Circus (each of which would discover even more stars), Marty Feldman would very soon become a star in his own right and two of the shows leading performers, Ronnie Barker and Ronnie Corbett formed the foundation of a long standing partnership that what would eventually be known as The Two Ronnies.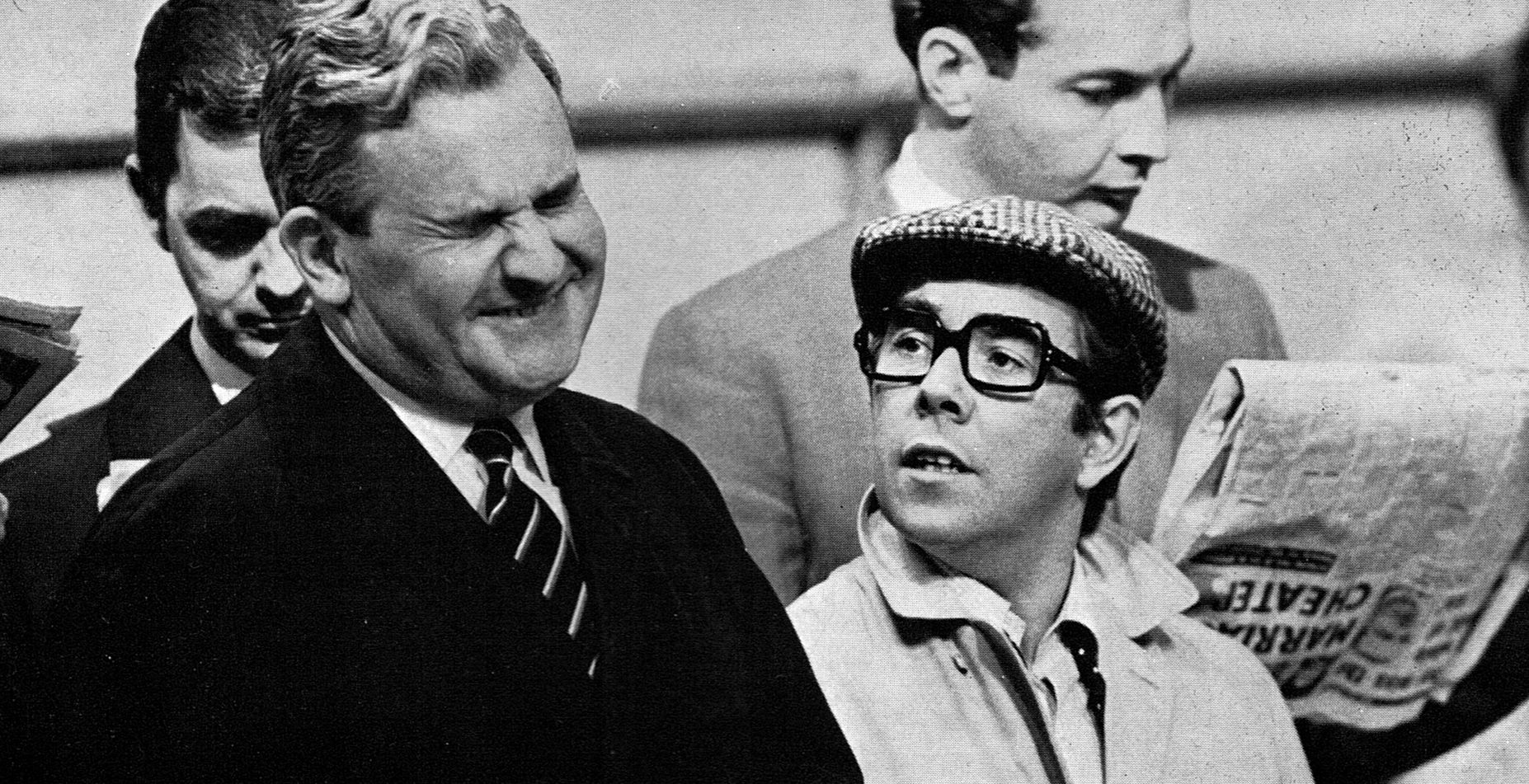 Of all the send-up's that appeared on The Frost Report, the best remembered, and often held as representative of the shows style was the Marty Feldman/John Law penned sketch about class. This involved 6ft 5inch Cleese standing next to 5ft 8inch Barker who in turn stood next to 5ft 1inch Corbett, and using each man's height to illustrate their standing in society. Middle-Class Barker explains: 'I look up to him (Cleese) because he is upper class but I look down on him (Corbett) because he is lower class.' Corbett: 'I know my place.' The sketch lasted no more than a few minutes but remained in the memory for so long that some thirty or more years later Ronnie Barker came out of retirement to make an updated version for a TV special with Ronnie Corbett (John Cleese was unavailable so Stephen Fry stood in for him).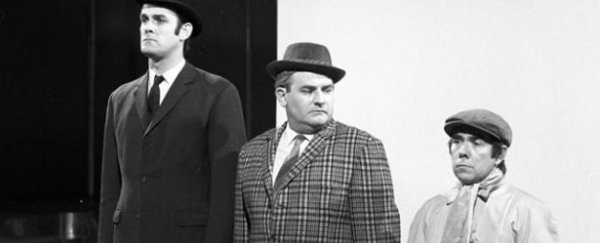 There was 2 series comprising 26 shows and two specials between 1966 and 1967 and the first of these specials, Frost Over England, was a compilation of highlights from the first 13 with some newly scripted material, which won the prestigious Golden Rose at the Montreux Festival in 1967. (The second special was called Frost Over Christmas). The format returned in 1969 as Frost On Sunday (although now switching channels to ITV). Episodes of the latter series have been released by Network DVD.
Published on December 17th, 2018. Written by Laurence Marcus for Television Heaven.