It's Tarbuck
1964 | United Kingdom
In 1964, ITV took a chance on a young Liverpudlian comedian with a quick wit and a cheeky grin by handing him his first series. It could have all gone hopelessly wrong. But instead it was the launching pad for a career that has spanned 60 mirth-filled years of entertainment and laughter. And why not? After all - It's Tarbuck.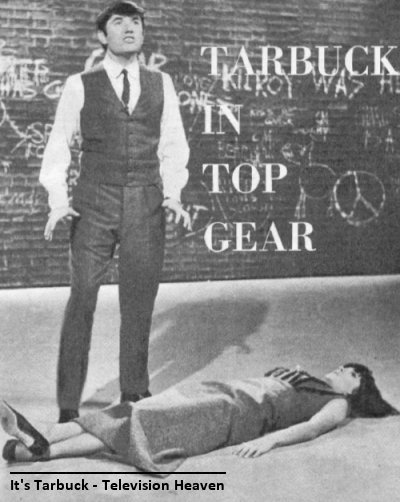 Jimmy Tarbuck began work as an apprentice ladies hairdresser in 1958 but it was an unexpected stint at a holiday camp that sent him on the road to stardom. He was visiting Butlins with 3 of his friends and sitting in the audience of an amateur talent contest. According to Jimmy, the compere that night was struggling with the audience and in frustration yelled at them, "can you do any better?" One of his friends shouted back, "he can!" and turfed Jimmy out of his seat. The three friends then carried him reluctantly onto the stage. "I couldn't get off. Every time I tried, they threw me back."
As a result of that impromptu performance he was rewarded with three pounds and a free holiday. Following his holiday camp success Jimmy gave up what he called "the ladies hairdressing lark" and started doing the circuit of working men's clubs. To supplement his income he worked a summer season at Butlins in Pwllheli, Wales. "No, not as a comic...as a kitchen porter. So I got a job selling TV sets - but got the push. Not that it mattered. I was offered a compere's job at the same holiday camp where I'd spent the season only two years before as a kitchen porter."
"One day I got a letter, right out of the blue, from a chap called Terry Miller, who (ran) a big London agency." Miller signed Jimmy to a contract but told him if he wasn't earning x amount inside 18 months he'd be prepared to let him go without any penalty. But Miller proved to be as good as his promise and Jimmy soon found himself on tour with a show starring Cliff Richard. "It went great and starry-eyed I made for the big time - the Metropolitan in Edgware Road." He did, of course, end up playing much bigger venues and one night after his performance at the City Varieties in Leeds (where The Good Old Days was broadcast from) he was seen by TV producer Peter Dulay. Jimmy was offered the warm-up spot for a show called Comedy Bandbox. "One thing led to another. My warm-up must have been alright (because) they signed me up for the following week." Shortly after that Jimmy had a phone call from Terry Miller to say, "Val Parnell saw your act - he wants you for the Palladium."
Val Parnell's Sunday Night at the London Palladium was the biggest variety show on television at that time and weekly featured not only most of Britain's biggest stars but also major stars from around the world. It's no wonder that Jimmy was nervous. "My first rehearsal was diabolical. I was so bad I couldn't talk properly." Then a message was passed to Jimmy that Val Parnell wanted to see him. Fearing that Parnell, having seen the rehearsal, was going to cancel his appearance on the show, Jimmy nervously went to see the great impresario. But Parnell was soon to put Jimmy at ease. "Why are you nervous? It's me that should be nervous, not you." Parnell told him. "After all, I booked you. Yet look at me - I'm not nervous about you. I know you'll be fine."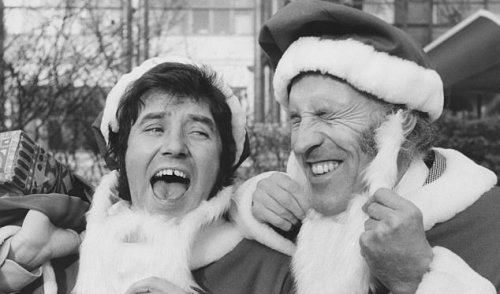 On Sunday 27 October 1963, Jimmy Tarbuck made his debut on Sunday Night At The London Palladium. "I was meant to do six minutes but I did nine and got an amazing reaction. Thanks in no short measure to a certain compere with a big chin and a bigger heart - Bruce Forsyth. His build-up really got the audience on my side." That one appearance kick started Jimmy's television career and there was no shortage of offers for guest appearances on other light entertainment shows and he ended the year with an appearance on the Royal Variety. Then, just fourteen months later, ATV approached him with an offer of show of his own. At 24-years of age he would be the youngest comedian to be given his own television series. How did he feel? "Terrified. Scared out of my life. Just the way I was on that first Palladium appearance."
So how good was that first series? It's hard to judge because at the time of writing no recordings of any of the six shows are available to view. But there is a review of the series in the British Film Institute's quarterly magazine 'Contrast' published in the spring of 1965. J.D.S. Haworth writes:
In Jimmy Tarbuck the 23-year-old (sic) Liverpudlian comic we found a fresh, engaging talent which only just vindicated the risk of giving such a relatively inexperienced performer a show of his own. The series grew noticeably tired as it progressed, without ever entirely falling from grace. Much credit for this must be given to Jon Scofield, who never allows his confections to become cooler than a simmer.
Tarbuck is a gagster; cheerful, hopeful, winking, thumbs stuck into his waistcoat, the gags tumbling ceaselessly in rapid succession (and if some drop into bathos, well, the next follow so quickly that he has to be given the benefit of the doubt). Tarbuck was happily paired, I think, with Amanda Barrie who, with her engaging good looks wearing that characteristic mask of petrified innocence, nevertheless communicated something more and in her own right than the apparent intention of her presence might have suggested.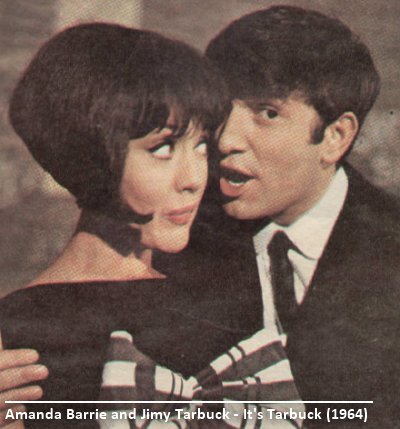 The productions were neat and swift; and always maintained a visual interest. Backed by Jack Parnell's orchestra they made if not absolutely essential viewing, at least a pleasantly easy-going, and sometimes rather charming, light entertainment series.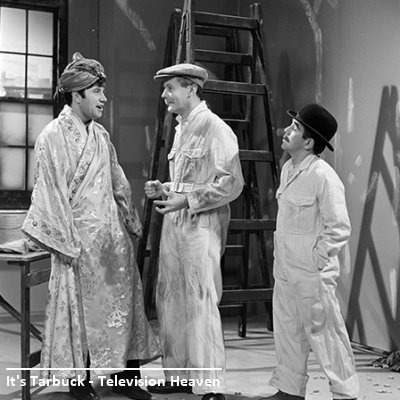 What the above review fails to mention are the guest stars who appeared throughout that first run. Ronnie Corbett, Henry McGee and Bob Todd were not quite household names yet, but were there to accompany Jimmy in the sketches which were part of the show that included musical guests (Dionne Warwick and Brenda Lee for example) and Jimmy's own stand-up routines.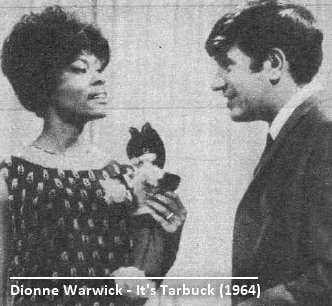 1964 had been a busy year for Jimmy with a tour with Gerry and The Pacemakers, a spring show with Dickie Henderson, three Palladium shows and a summer show in Blackpool with Mike and Bernie Winters. But when interviewed at the end of 1964 Jimmy was cautious about over exposure on television. "I'll have had enough TV exposure by the time this series is over to last me well through 1965. I'm doing a ten-week panto season, and then bang. That's it. A few guest appearances, maybe, but you won't be seeing the face of Tarbuck for a short while. You can put your money on that." Well, hopefully nobody did, because in 1965 Jimmy replaced Norman Vaughan as the host of Sunday Night at the London Palladium beginning a two-year run as compere.

Jimmy went on to host a string of comedy TV series and specials such as Tarbuck's Back, The Jimmy Tarbuck Show, Tarbuck's Luck and Tell Tarby. In the 1970s he also branched into gameshows, presenting ITV's popular general knowledge quiz, Winner Takes All. In the 1980s, Jimmy signed a five-year deal with London Weekend Television, which saw him host Live From Her Majesty's, and a return to his old stamping ground with Live From the Palladium. During this period he also starred in two series of Tarby and Friends. In the 1990s, LWT's An Audience with Jimmy Tarbuck proved a critical as well as a ratings winner.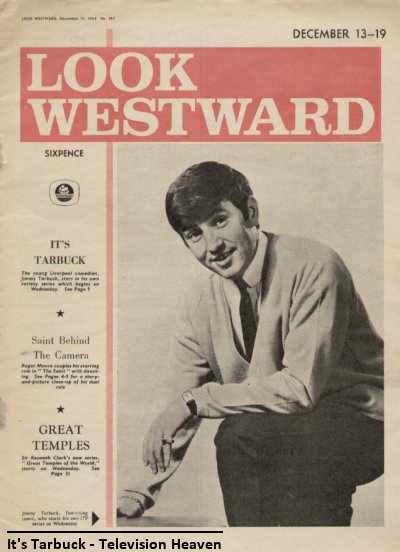 Television, amongst its many roles, has introduced many new faces down the years. 'JT' also known affectionately as 'Tarby', with his quick wit and charismatic personality, has thrived and prospered, carving for himself an indelible place within the hearts and minds of entire generations.
Article: Laurence Marcus. Sources: TV Times (December 1964), Look Westward (December 1964), Contrast (Spring 1965)
Published on August 5th, 2020. Written by Laurence Marcus for Television Heaven.