Donny & Marie
1976 | United States
Just as Britain was about to go Punk and the Sex Pistols were about to tell us to never mind the you-know-whatevers, US television in the 1970s was producing a series dressed up with enough kitsch to sink the entire decade with clichéd, stereotypical vapidity. Thank goodness for the Brits!
In the USA it came as no surprise Donny and Marie Osmond were able to host a successful variety series. After all, Donny had been a teen heartthrob both as a solo artist and with his brothers as part of The Osmonds (the siblings were regular guests on The Andy Williams Show starting in 1962, before hitting the charts less than a decade later.) And Marie had come into her own, with several chart hits both alone and with brother Donny. Plus, their squeaky-clean, wholesome image made the pair perfect for family-friendly viewing.

Donny (who was 18 at the time) and Marie (16) were spotted by ABC's entertainment chief Fred Silverman when they co-hosted the syndicated Mike Douglas Show; he quickly offered the pair their own weekly series.   

Premiering as a mid-season entry on 16 January 1976, Donny & Marie was standard variety fare, featuring ice skating, sketch comedy, and music by the duo (and their siblings). With quirky children's television producers Sid and Marty Kroft (H.R. Pufnstuff; Sigmund and the Sea Monsters) overseeing production, the show attempted to provide a little something for everyone, young and old.  

To everyone's surprise (except maybe Fred Silverman), Donny & Marie quickly dominated its time slot. That's despite the fact the variety format was showing signs of decline by the mid-1970's. The show was broadcast in the UK on Sunday afternoon on BBC1, where it was always billed as The Osmonds, who had enjoyed great chart success in the early seventies but were now (in the UK at least) very much yesterday's taste.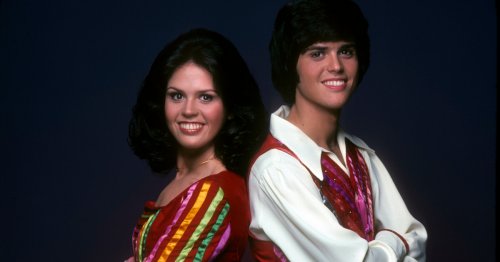 In 1977, the show moved production from Hollywood to the Osmond studio facility in Orem, Utah, and the family took over production duties. Marie Osmond received a wardrobe makeover thanks to Bob Mackie (who also designed for Cher and Carol Burnett), and the series was tweaked for slightly more adult appeal, featuring more disco and country music while eliminating the ice skaters that opened each episode.  

By 1979, the good times came to an end for Donny and Marie, as the now 22-year-old Donny married long-time love Debbie Glenn. A switch from Fridays to early Sunday nights (opposite CBS' powerhouse 60 Minutes) didn't help matters, and ABC cancelled the series in May 1979.  

Marie Osmond tried her own variety series on NBC in 1980, but it wasn't successful. She and Donny did reunite (professionally) for a daily talk show that ran from 1998 to 2000. Donny and Marie went on to perform–a little bit country, a little bit rock and roll–in their own show at the Flamingo Hotel in Las Vegas.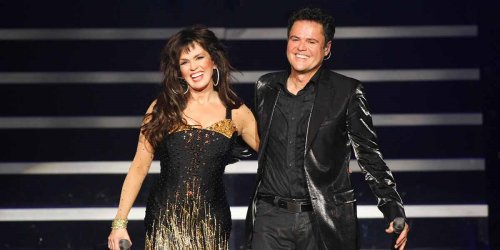 Osmond later stated that he had a tremendous public-image struggle following Donny & Marie. Others have suggested that while Osmond remained a gifted singer a series of creative missteps in the late 1970s led to his virtually disappearing from the public eye during the 1980s.

He was described in the 1980s as having an "unhip image", and he said he was embarrassed that the Osmond name was not considered cool. Apparently one publicist actually suggested that Osmond purposefully get arrested for drug possession in order to change his image. Even Johnny Rotten wouldn't approve of that!
Published on January 14th, 2020. Written by Mike Spadoni for Television Heaven.