The Sonny & Cher Comedy Hour
1971 | United States
The musical duo of Sonny Bono and wife Cher made the successful transition to variety show hosts in the early 1970s. But divorce put an end to The Sonny & Cher Comedy Hour and the pair failed to recapture their television audience, both separately and in a short-lived reunion series. 
The pair had chart-topping hits as I Got You Babe and The Beat Goes On in the 1960's–but by 1970, their career was in a slump: Record sales had slipped, and Sonny and Cher were reduced to playing nightclubs. CBS entertainment chief Fred Silverman caught their act and decided the couple had potential for a weekly series. Silverman initially considered them to replace the network's floundering late night talk show starring Merv Griffin, but quickly decided the two worked better in a variety format. The Sonny & Cher Comedy Hour premiered 1 August 1971 as a summer replacement. It gained good ratings, and Silverman brought them back in the spring of 1972. Sonny & Cher quickly reached the top 20 and became a Wednesday night draw for CBS.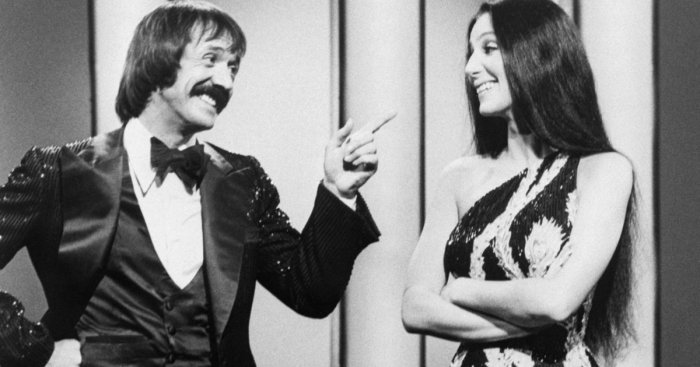 Part of the reason was chemistry: Sonny allowed himself to be portrayed as a dimwit and the target of Cher's rapid-fire put-downs. It came off as cute rather than irritating. Moreover, the pair had a knack for comedy skits, both together and separately. As with many variety shows, there were regular characters–Sonny as the owner of a pizza parlor; Cher in various roles (sometimes opposite then-regular Terri Garr). Cher's lithe body made her a natural for glamourous dresses designed by Bob Mackie. The Sonny & Cher Comedy Hour proved to be a great platform for Cher's solo music career, as she scored such top-ten hits as Gypsies, Tramps and Thieves; The Way of Love, Half Breed and Dark Lady. 
But underneath all the light-hearted ribbing viewers enjoyed every week, there was a nasty undercurrent. When the show premiered, Sonny and Cher's marriage was starting to deteriorate. By the spring of 1974, the pair announced they would divorce–both professionally and personally–while still riding high in the ratings. 
Months after The Sonny & Cher Comedy Hour ended its run, ABC debuted The Sonny Bono Comedy Revue. A combination of poor reviews and low ratings led to its cancellation after just six weeks. In February 1975, Cher launched her own solo variety effort on CBS. It did well during its brief run, winning renewal for the fall. But despite her outrageous costumes and range of guest stars, viewers began tuning out.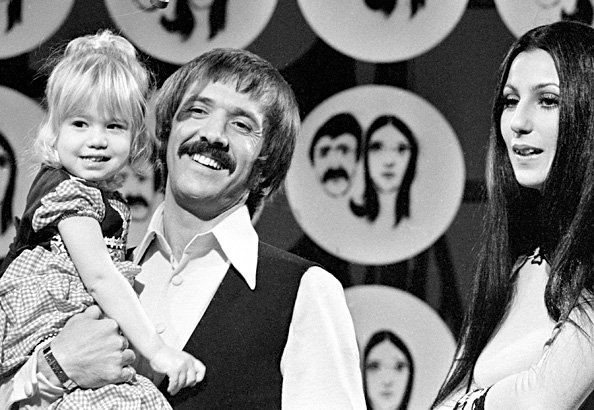 In early 1976, CBS oversaw the (professional) reunion of Sonny and Cher. By this time, Sonny was on his own and Cher was pregnant and married to rock singer Gregg Allman. The new Sonny & Cher Show was essentially a repeat of their earlier hit. But jokes that were once funny seemed mean-spirited when delivered by a divorced couple. Coupled with the decline of the weekly variety series format in America, Sonny & Cher was given the axe in 1977. 
Sonny eventually remarried and reinvented himself as a politician–first as mayor of Palm Springs, California, then becoming a Republican member of Congress. He died in a skiing accident in January 1998; Cher also achieved a career makeover, churning out more record hits (including Believe and If I Could Turn Back Time) while proving to be a talented actress in a number of films, earning an Academy Award for her role in the 1987 comedy Moonstruck. 

Published on April 29th, 2019. Written by Mike Spadoni (2014) for Television Heaven.