The Diary of Samuel Pepys
1958 | United Kingdom
If you've ever tried to keep a personal diary and finished your daily chronicle with the words "and so to bed", you are quoting one of the most famous diarists in British history.
Samuel Pepys was what we'd call today a civil servant. An administrator in the Royal Navy who, without any maritime experience, rose to be the Chief Secretary of the Admiralty under two kings, Pepys' most enduring legacy was the private diary he kept from 1660 to 1669, which was first published in the 20th century, and became one of the most important primary sources of the English Restoration period. His diary provided first hand accounts of the Second Dutch War, the Great Plague and the Fire of London. Alone, any of these major events would have been excellent subjects for dramatisation.  Set side by side they were prime material for the BBC's most ambitious dramatic undertaking yet.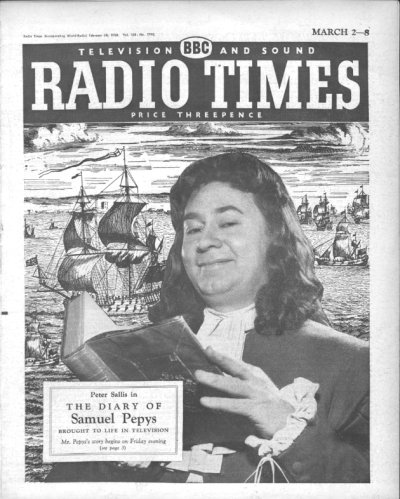 On Friday 7 March 1958, the BBC aired the first of fourteen 30-minute episodes of The Diary of Samuel Pepys, setting the action for that first scene in Westminster, London, in 1660. Pepys' diaries had been dramatized by Arthur Richard Rawlinson, a former British Army Officer who had seen action on the Western Front in World War One before going on to serve his country in Military Intelligence in both World Wars. After, he became a successful screenwriter and also produced several films. He could also claim a close kinship with the Pepys Diaries, as one of his great grandfathers, Daniel Rawlinson, was the innkeeper at the Mitre Tavern in the City of London when Pepys and his friends frequented it. The pub is often mentioned in the diaries and featured in the series, making it a coincidental and unusual piece of continuity.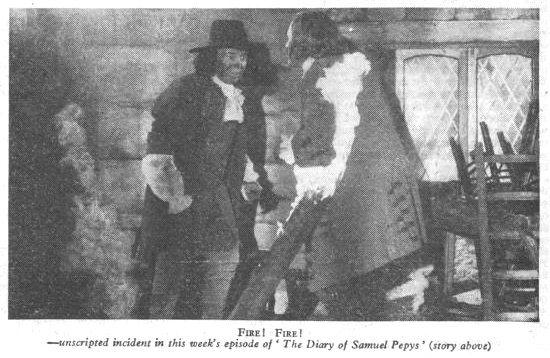 The producer/director for The Diary of Samuel Pepyswas Chloe Gibson, one of the first women to direct plays on television. Gibson, who had been a London firefighter during the Second World War, was already an accomplished director before she came to the BBC around 1953, having "discovered" Dirk Bogarde in 1947 and casting him in a play at the New Lindsay in Notting Hill Gate (the cast also included Kenneth More and Dandy Nichols). By 1958 she already had a dozen television production credits to her name and would go on, in an illustrious career, to become the Director General of RTÉ in Ireland.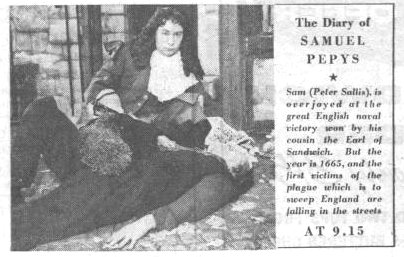 As huge as the production was, the BBC made the decision to go ahead with it within twenty-four hours of it being submitted to them. Rawlinson, who worked closely with Gibson throughout, wrote 140,000 words of script which then had to be trimmed down to a workable drama. He drew his story from the original diaries and some scenes, due to their nature had to be carefully considered bearing in mind the sensitivity of a 1950s audience, such as Pepys' adultery, but Gibson stood by her decision not to gloss over the truth.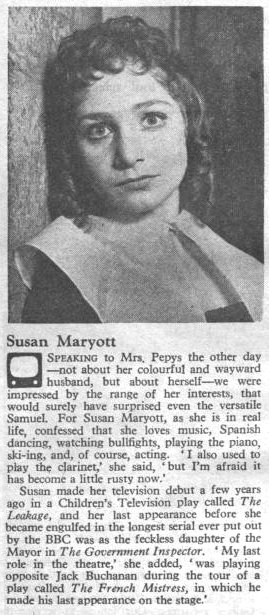 Gibson gathered together the largest cast for any television production up to then, over 120, with 162 speaking parts. It also required dozens of sets, thousands of feet of filmed backgrounds, an immense quantity of period scenery and costumes. Gibson and her designer, Fanny Taylor, who together were virtually responsible for the entire production, built a big authentic reproduction of the City of London as it was prior to the Great Fire of 1666. The outdoor sequences were filmed against this set at the BBC Ealing Studios.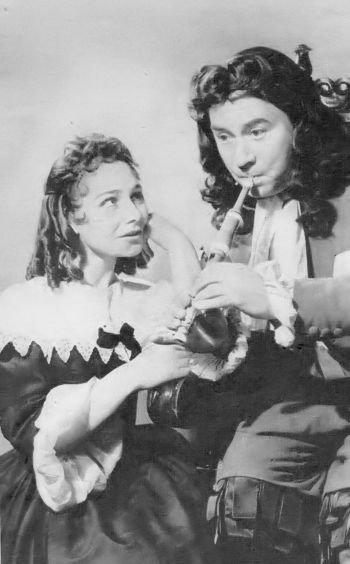 Months of patient research were also required for the benefit of make-up and costume departments and the actors playing the leading roles were photographed and compared closely with existing portraits, busts and engravings of the leading figures of Restoration England. Chosen to play Pepys was Peter Sallis in his first leading role. Previously, Pepys had been portrayed on stage and screen as middle-aged when he penned his diary, when in fact he was 27 when he began the journal. Sallis bore a striking resemblance to some early Pepys portraits. He would, of course, go on to have a hugely successful television career.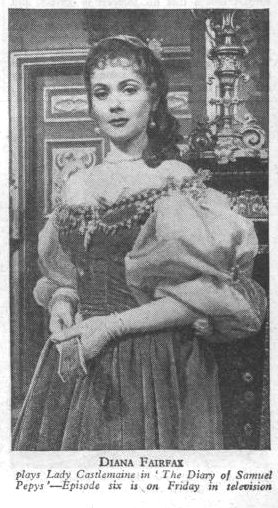 The cast also included names that would become better known in years to come. Among them were Paul Eddington, Douglas Wilmer, Bernard Archard, Norman Bird and Henry McGee.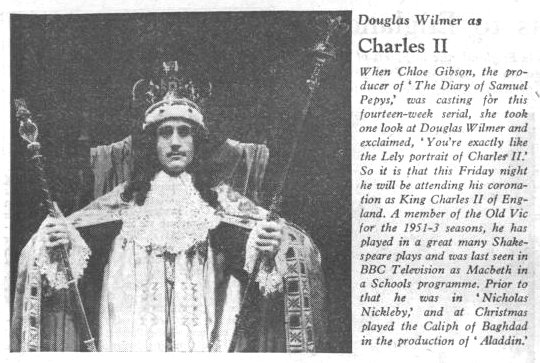 A breakdown of some episodes can be read at the BBC Genome site. The premiere of the series was heralded by a Radio Times cover for the week of 2 – 8 March 1958 and various articles appeared in the following weeks.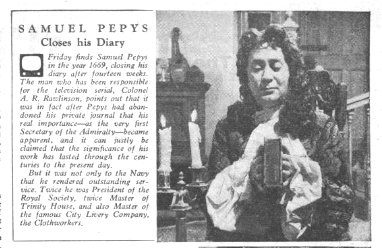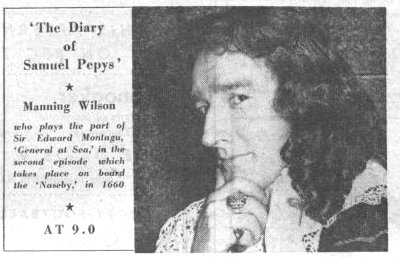 Published on February 25th, 2020. Written by Laurence Marcus for Television Heaven.