Going Straight
1978 | United Kingdom
Porridge was always going to be a tough act to follow. And Going Straight, the series that followed the exploits of Norman Stanley Fletcher after he was released from Slade Prison at the end of his five-year sentence (of which he served 3½ years), suffered because of it. 
Had Going Straight been made today it would stand head and shoulders above any other current British sitcom, and would no doubt win deserved critical acclaim. But debuting less than a year after the final episode of Porridge, and being preceded by a repeat run of Fletcher's last days in residence at Her Majesty's pleasure, worked to its disadvantage. The series got off to a good enough start with Fletcher being released and then sharing a train journey back to London with Mr MacKay (Fulton MacKay), who had just retired from the Prison Service and was himself heading south in search of a new job. 
It was very much a two-handed episode with the focus being on the previous shows two protagonists and gave the opportunity for Fletcher to turn the tables on his old adversary. It wasn't until episode two that Fletcher arrived home and 'Going Straight' became yet another domestic comedy.
Keen to avoid the trappings of a routine husband and wife sitcom, Ronnie Barker discussed the shows format with writers Dick Clement and Ian La Frenais and the decision was taken to drop Isobel, Fletcher's wife, who had been seen in a single episode of Porridge ('Men Without Women'). Instead, Fletcher would be left to fend for himself. However, two characters from Porridge were retained: Fletcher's daughter, Ingrid (Patricia Brake) and his old cellmate Lennie Godber (Richard Beckinsale). Ingrid had appeared in three episodes of 'Porridge' and during that time a romance had blossomed between her and Lennie. 
So when Fletcher arrived home, Lennie, now working as a long distance lorry driver, would be popping in and out of the Fletcher household in Muswell Hill, at regular intervals. To complete the company of regulars a young Nicholas Lyndhurst was cast as Fletcher's teenage son, Raymond.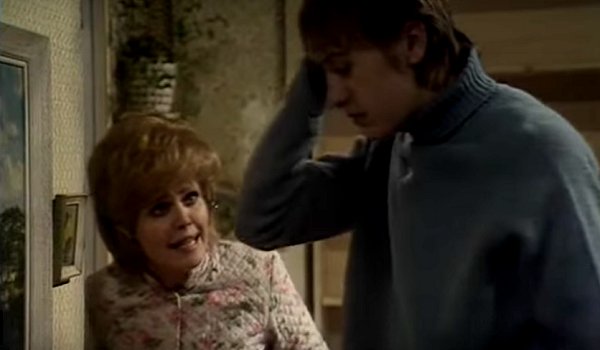 Determined to go straight for the first time in his life, Fletcher finds himself as something of a frustrated figure as all his attempts to find steady employment are thwarted by the stigma of him being an ex-convict. Even when he eventually finds gainful employment as a night porter in a hotel, a guest, who turns out to be a con man, places Fletcher in great difficulty. 
For the first time, the audience saw Fletcher as something of a forlorn figure, no longer the wily old lag that all the other inmates of Slade Prison looked up to, but a man who is something of a misfit to society. And many of them were disappointed. The edge had gone from the comedy. As Porridge production manager Mike Crisp remarked; 'comedy comes from friction, which is in plentiful supply when people from all walks of life are trapped together -and you can't get anymore trapped than in prison.' In prison, Fletcher had been master of his own domain, but on the outside he was just another bloke trying to get along. But Dick Clement thinks that Going Straight should be judged on its own merit. 'Some people were disappointed it wasn't Porridge and, of course, that had been the template. 
But Going Straight had a lot going for it. Fletcher was a very much a three-dimensional character, and Ronnie's performance was as good as ever.' The problem with the series, as far as the audience was concerned, was probably best summed up in a scene from episode four, 'Going To Work' where Fletcher observes, 'At least while I was doing porridge I had a goal...It was called 'getting out'. But now I am out, well, it's a bit of a let down.' By the end of that single series of Going Straight, there was nowhere else for Fletcher to go. He'd already turned down the opportunity to return to a life of crime, was in full-time employment and had seen his daughter get married. He was no longer 'going straight' -he'd 'gone straight.'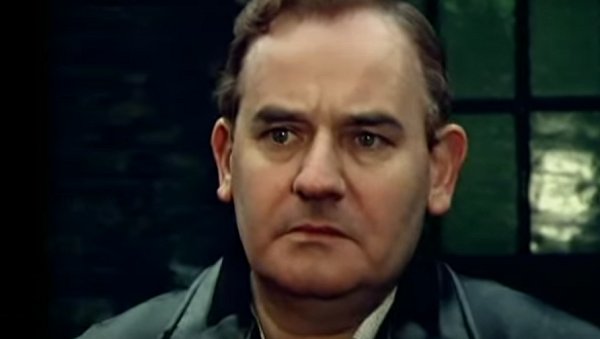 Three editions of Going Straight (there were six in total) made it into the TV top twenty, peaking at 15.6 million viewers for 'Going, Going, Gone', the penultimate episode in the series. Any sitcom today achieving that audience figure would be regarded as an enormous success. So why not Going Straight? It was simply a case of the viewers wanting it to be Porridge ---and it wasn't. As series producer Sydney Lotterby said; 'they wanted to see Ronnie in prison. It got a BAFTA, but after 'Porridge' it was always second best.' And whereas Porridge has had plenty of repeat viewings, Going Straight has seldom been seen again. Lotterby wrote a letter to the BBC asking why. 'I've often wondered why you don't repeat 'Going Straight'?' He explained all the plus points -the characters and the situations, that it was funny and got just as many laughs as 'Porridge'. The BBC replied to him, 'Dear Mr Lotterby, thanks for your letter. It was interesting. It's always nice to hear from members of the public.'
Published on December 19th, 2018. Written by Laurence Marcus for Television Heaven.