Jukes of Piccadilly
1980 | United Kingdom
"Brinsley Jukes the First was a man of great foresight, and he saw that the British had an unquenchable thirst for tea. He set about building an empire which would be self-perpetuating. Because of him and his wisdom I am free to go about more interesting matters. Crime - the investigation and prevention thereof."
Running for only six episodes, Jukes of Piccadilly, a tea-time tongue-in-cheek drama, follows the current Brinsley Jukes as he divides his time between running a tea shop and his hobby of playing detective. He is assisted by his reluctant colleague, Cromarty.
Borrowing somewhat from Sherlock Holmes (the name Cromraty deliberately sounding like Moriarty) Nigel Hawthorne gives an enthusiastic and authoritative performance as the aspiring detective who is somewhat out of step with the modern world. Looking like an old English gentleman, eccentric in dress and out of step with the modern world he travels everywhere on his bicycle (he is one of the leading advocates for the BBBC - Bring Back the Bicycle Campaign).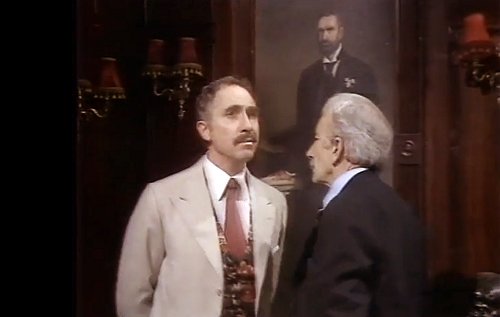 Jukes of Piccadilly was devised by the prolific Robert Banks Stewart who created two of television's most enduring detective series, Shoestring and Bergerac. Over the years he contributed scripts to many popular series such as Dr Finlay's Casebook, The Avengers, Adam Adamant Lives, Callan, Public Eye, Special Branch, Jason King, Arthur of the Britons, The Sweeneyand Doctor Who. Banks Stewart wrote the first two episodes of Jukes of Piccadillybefore handing over the last two stories to the equally prolific Robert Holmes.
The series was split into three two-part stories. The first, The Corcelli Medallion, begins when Brinsley witnesses the kidnap of a young metal-detecting enthusiast following his discovery of half a medallion which turns out to be part of a map showing the location of hidden Roman treasure. Brinsley's investigations lead him to a ruthless gang boss who has the second half of the medallion. The second story, The Case of the Arabian Kidnap begins when Brinsley is employed by Sheik Achmed to investigate the abduction of his niece, Princess Ayallah. The final story, Dulverton Greeninvolves a family wedding and an escape from prison that are connected.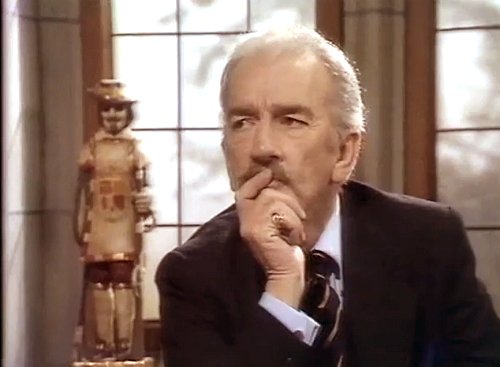 Airing at 4:45pm on Monday afternoons, 'Jukes' was aimed at a specific age audience but boasted some fine performances from Hawthorne and Manning Wilson (as Cromraty) and had a number of guest stars which included Angharad Reece, Peter Jones, Michael Sheard and Julia Foster. There might have been a second series except for the fact that Hawthorne swapped his detective hat for a civil service one that same month (February 1980) in Yes, Minister.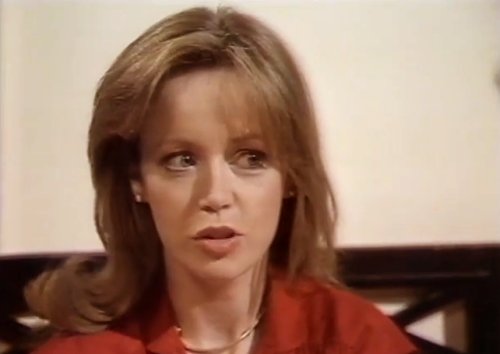 Jukes of Piccadilly, at the time of writing this review, has never been released on DVD but a single episode can be found on YouTube.
Published on August 13th, 2020. Written by Marc Saul for Television Heaven.