Mike Yarwood In Persons
1976 | United Kingdom
When talking of the supposed 'Golden Age' of British television one name is sometimes unfairly overlooked. Mike Yarwood rose to the pinnacle of small-screen success and to this day holds the record for the biggest audience for a single light entertainment broadcast.
Having learnt his craft by playing pubs and clubs and then progressing to cabaret and summer shows Mike Yarwood made his television debut on Comedy Bandbox in 1963 when he impersonated Harold Wilson, Malcolm Muggeridge and Albert and Harold Steptoe. But it would be another five years before he landed his own solo series, Will The Real Mike Yarwood Stand Up? for ATV. The following year he recorded another series for the same production company; The Real Mike Yarwood? As the 1970s approached Yarwood was beginning to reach his creative peak. Yarwood had an uncanny knack of not only impersonating his subjects through voice but also by contorting his face to actually look like them, so the viewer knew who he was impersonating before he'd even spoken a word.

In 1971 Mike Yarwood was poached by the BBC who were building an unbeatable weekend light entertainment schedule and he was one of a stable of stars signed by BBC impresario Bill Cotton, alongside Bruce Forsyth, Dick Emery, Morecambe and Wise, Val Doonican and the Two Ronnies, and it was his series that kicked it off on a Friday night with Look - Mike Yarwood!His most popular impressions ranged from television to politics with a few well-known sports personalities thrown in for good measure. His gentle lampooning of the likes of Hughie Green, Eddie Waring, Robin Day, Brian Clough, Edward Heath, Denis Healey and, especially, Harold Wilson were tame by today's standards. There was no savage satire and if anything, his impressions served to popularise many political figures and made them the source of fun rather than scorn. The British public lapped it up and his shows regularly had an audience of 18 million viewers.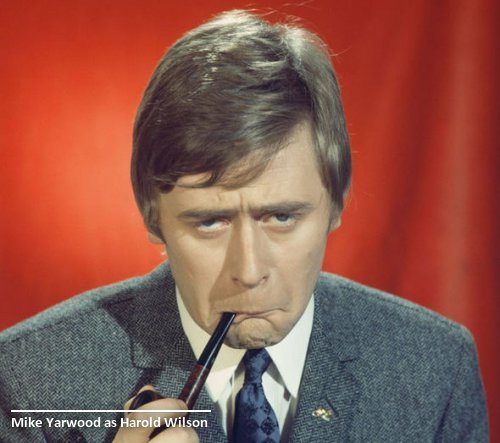 In 1978, with Morecambe and Wise defecting to ITV, the BBC promoted Mike Yarwood In Personsto the prime slot for the entire year. In spite of Eric and Ernie being the top draw on British television, their careers seemed to flounder on the Independent channel and although they still recorded a number of memorable shows they never really reached the same lofty heights again, while on the BBC Mike Yarwood's viewing figures held firm, even trouncing 'The Boys' in the ratings.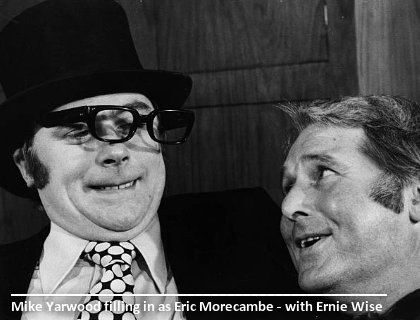 Mike Yarwood was British television's first truly successful impressionist, and he became a small screen superstar in the 1970s. But fame and fortune came at a price. An over reliability on alcohol and anxiety attacks before performing ultimately led Yarwood to make the decision to professionally retire and become something of a recluse. "I started to get not too finicky about the scripts...and the laughs stopped." He said later. At that point, not being as sharp as he was, he decided to take some time off and reassess his career. "So I decided to take two years off. But the trouble is it's like a parking space. You mustn't move your car unless you have to or when you get back somebody else has parked there. And when I got back, I'd been more or less replaced."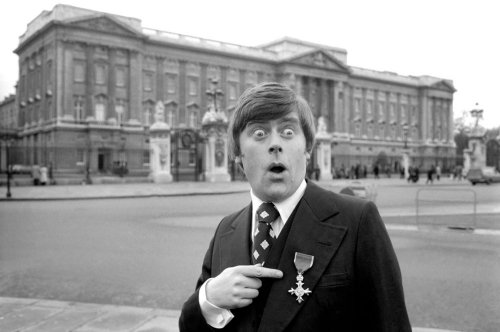 In his absence the political climate radically changed in Great Britain. The savage latex caricatures of Spitting Imageonly underlined the lack of bite in his material. And with the rise of alternative comedy his establishment figures began to look out-of-date.
Today, Mike Yarwood is much happier and contented with his life. He spends most of his time with his grandchildren and daughters to catch up on the time he missed while touring and performing on television, and admits he still does impressions to amuse family and friends.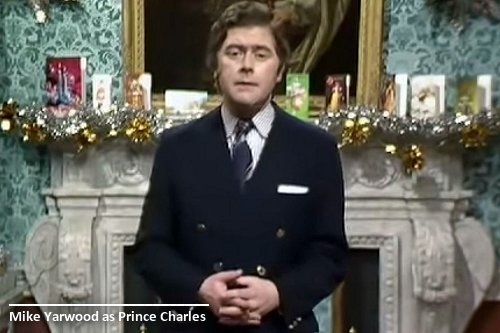 Whenever the history of television comedy is written about it should not be forgotten that his 1977 Christmas special reached an astonishing 28 million viewers. It was even rumoured that the Queen delayed her Christmas meal for an hour so her family could watch it. 
Published on July 15th, 2020. Written by Marc Saul for Television Heaven.