Peter Kay's Car Share
2015 | United Kingdom
Review by Brian Slade
In 2001, comedian Peter Kay delivered the sitcom Phoenix Nights, demonstrating his love of his Northern roots and his understanding of how to connect with his audience. It may have only lasted two seasons, but it was successful enough to be a tough act to follow when in 2016, Peter Kay's Car Share hit screens. Such is Kay's comedic talent and likeability that his most recent foray into sitcom became a huge success, garnered multiple BAFTAs and yet almost left its audience fuming when it ended.
Car Share was a beautifully simple idea, almost simple enough to believe that no successful comedy could come of it. Peter Kay plays John Redmond, an assistant manager at a local supermarket. John is a company man – he knows processes and procedures (right down to the optimum number of trolleys that can be retrieved together safely) and sticks by them. HR have decided to increase the company's green credentials by introducing a car share scheme - 'Apparently it's good for the environment – that and we haven't got enough parking spaces at work,' says John. Being a company man, he of course complies with the scheme, but is far from prepared for the impact the buddy he is paired with will have.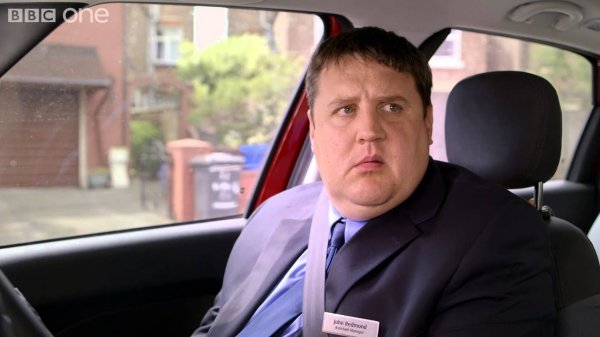 After a seemingly endless satnav journey on day one, John arrives at the home of Kayleigh Kitson, played by co-writer Sian Gibson. Kayleigh works in promotions and is far from being devoted to the company in the same manner as John.
Kayleigh's first impact is instant as she changes the radio station in the car to Forever FM, which devotes itself to 'Timeless Hits, Now and Forever.' John voices disapproval, but it's a half-hearted objection as he instantly recognises Martika's Kitchen. It's clear that John's music tastes and knowledge thrive on the tunes played by the corny DJs and he succumbs to the charms of the station as an alternative to the news channels he originally listens to.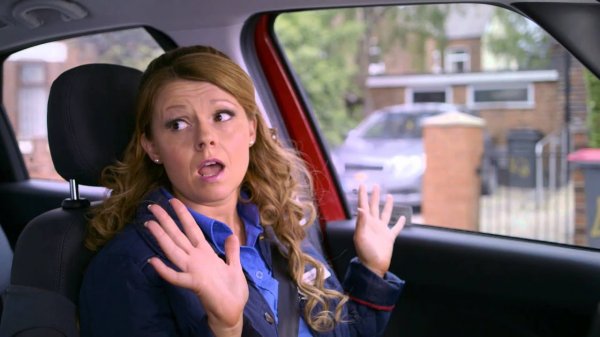 The adventures of the pair in the first series continue the simplicity theme. The journeys to and from work are the sole settings and the fledgling pals navigate such situations as firing a sample all over John on the way to work, the death of veteran trolley man Ted and the avoidance of an unpopular colleague waiting at a bus stop on their route to the supermarket.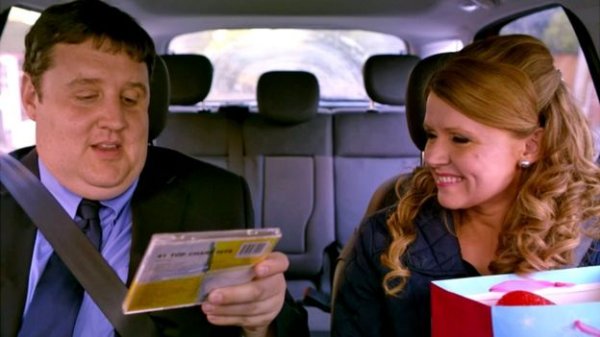 The wonderful writing and fine performances from the leading pair make Car Share a superbly believable programme, but there are other subtleties throughout. Forever FM is a wonderfully affectionate lampooning of radio stations of that type. They play hits of the 80s and 90s, and linking them together are DJs that we know are corny, but we forgive them. They have regular features like 'what was the year?' along with more bizarre competitions where they encourage the listener to guess which celebrity is in the toaster. And of course, in amongst it are the lifeblood of independent radio channels – terrible adverts with pitiful taglines such as 'we don't just cut your hair, we make love to it,' and Brillington college, which had 'good' on its Ofsted report and 'where brilliance is almost our name.'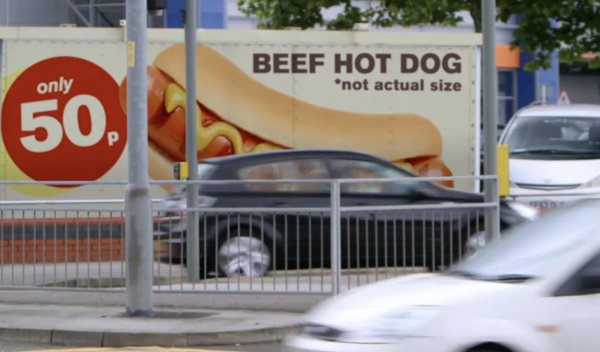 There are a number of cutaways during the two series where John or Kayleigh drift off into daydream music videos inspired by one of the tunes aired on Forever FM, and the pair's shared musical tastes are a nice nod to the days when people would make compilation tapes to impress their passengers. Another nice touch are the bizarrely scattered advertising boards and shop names, including a small takeaway called 'Phoenix Bites,' an affectionate nod to Kay's previous success.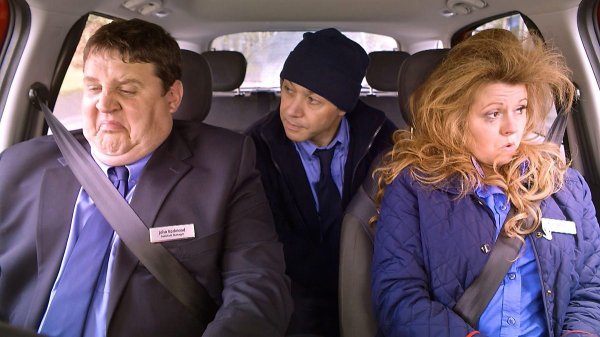 Although the programmes are almost entirely focussed on John and Kayleigh's developing friendship, there is room for some fine guest spots. Reece Shearsmith is hysterical as the annoying and somewhat whiffy fish monger Ray (known none too affectionately as Stink Ray), and there is a hysterical performance from Game of Thrones star Conleth Hill as Elsie, a drunken colleague dressed as a smurfette who secures a lift from John on the way home from a work's fancy dress party.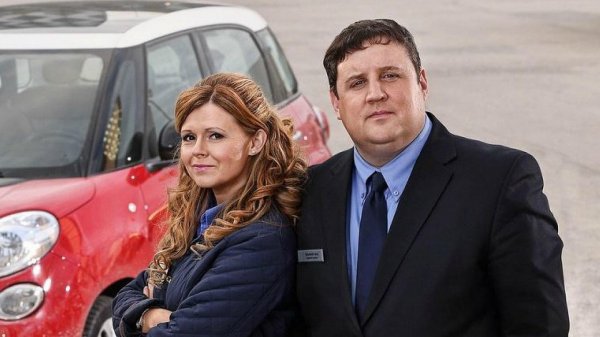 By series two, the magic was such that the will they/won't they question was seemingly destined one way. Kayleigh had worked her way into John's heart, but despite letting the walls down on his 'company man' character, he seemed reluctant to let his guard down romantically. Spoiler alert - the second series ended in a manner that the public disapproved of. Knowing that the show was coming to an end, despite its popularity, the show's fans only had one ending that they wanted. Not delivering it to them, fans demanded more and Kay and Gibson delivered two final episodes, one that was largely improvised and another that offered a gentle, believable and more palatable finale for the pair.
Kay and Gibson were a glorious partnership. The title of Peter Kay's Car Share is perhaps a little harsh on Gibson as her contribution cannot be overlooked, but Kay's ability to connect to the ordinary person on the street with the most simple premise shows what a comedy genius he is. Kay often brings a level of likeable mischief rarely seen in modern comedy and it's that amiable side of his comic skills that makes this show work. There is a warmth and reality that shines through from start to finish, so it is no wonder that the public fell completely for Peter Kay's Car Share.
Born and raised in Dorset, Brian Slade turned his back on a twenty-five-year career in IT in order to satisfy his writing passions. After success with magazine articles and smaller biographical pieces, he published his first full-length work, `Simon Cadell: The Authorised Biography'.
Brian is a devoted fan of the comedy stars of yesteryear, citing Eric Morecambe, Ken Dodd, Harpo Marx and Dudley Moore amongst his personal favourites. He was drawn to the story of Simon Cadell through not only `Hi-de-hi!' but also `Life Without George', a programme he identified with having grown up in the Thatcher era.
Published on October 27th, 2020. Written by Brian Slade for Television Heaven.