Poldark
1975 | United Kingdom
Winston Graham's series of historical novels published from 1945 to 1953 and again from 1973 to 2002, was one of the most successful British television adaptations of all time having been sold to over forty countries. 
In 1783 Captain Ross Poldark (Robin Ellis), missing presumed dead, returns home from the American Revolutionary War to find that his uncle Charles has claimed his estate. Poldark's farmlands and copper mines have been left to deteriorate and are now in the process of being sold to local villians the Warleggans and his girlfriend Elizabeth (Jill Townsend) is engaged to his cousin Francis (Clive Francis). Poldark sets about paying off his father's debts, replants his land and rebuilds his mines. His determination helps him to overcome a series of further disasters which include mine explosions, ship wrecks, illness and not least of all the French Revolution! Poldark is also torn between two loves; Elizabeth and Demelza (Angharad Rees), an illiterate but fiesty teenager who eventually falls pregnant with his child. In spite of the scandal, Poldark goes against convention and marries Demelza even though she is considered to be out of his class. In time Demelza grows into an intelligent and sophisicated women, but the shadow of Poldark's first love is never far away.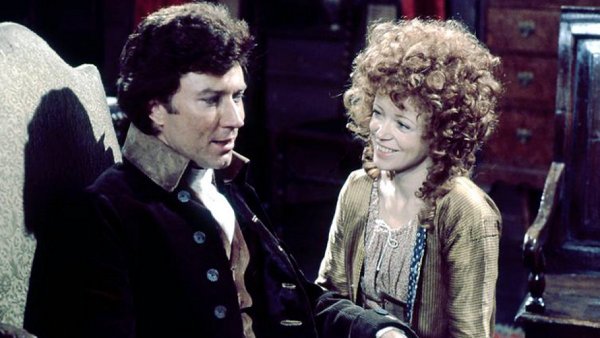 The first series of 16 episodes were filmed on location in St. Ives without much public interest. But such was the impact of Poldark that by the time the crew returned for the next 13 episodes they were unable to move out of their hotel without attracting a crowd. The first seven Poldark novels were adapted between 1975 and 1977 and reached an average audience of 14 million viewers per episode. One viewer that was left unimpressed however, was Winston Graham himself. Apparently he objected to the character of Demelza being portrayed as overly promiscuous as she was, in the novels, based in part on his wife.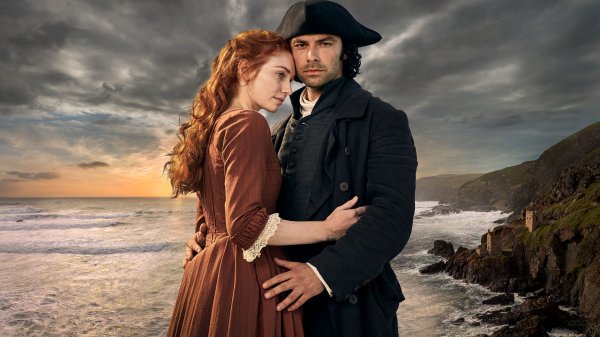 In 2015 the BBC premiered a new series in response, according to a Daily Telegraph article, to ITV's success with the period dramas Downton Abbey and Mr Selfridge. Aidan Turner (The Hobbit Trilogy, Being Human) starred as Ross Poldark in Debbie Horsfield's adaptation and the remake was an instant ratings winner for the Corporation and five series were made.

Published on January 21st, 2019. Written by Laurence Marcus for Television Heaven.