Seven Up!
1964 | United Kingdom
Originally conceived as a one-off film in the early 1960's, Seven Up! went on to become one of the most remarkable social documents in the history of television, becoming a lifelong documentary in the true sense of the word.
The inspiration for the original film came from World In Action founder editor Tim Hewat's passionate interest in both the Jesuit saying: "Give me the child until he is seven and I will show you the man," and the rigid class system of 1960s Britain. Seven Up! set out to discover whether or not the children's lives were pre-determined by their background. The timing of the series couldn't have been any better.
The early 1960s were a time of great sociological change – it was the start of a cultural revolution. Michael Apted, who at the time of the film's conception was employed as a researcher for the production team, remembers the inspiration for the ground-breaking programme: "There were all these questions about whether English society was going through serious volcanic changes with the Wilson government and The Beatles, The Stones, Mary Quant and all that. And Tim Hewat who ran World in Action, which was just entering its second or third year - had this notion of where is England going? Is this really true, is this social fabric changing? Or is it just cosmetic?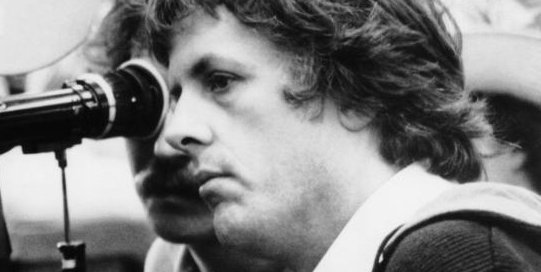 The idea was formed to take a group of seven-year old children from a cross-section of British society and discover how their upbringing influenced their aspirations for the future. These were the kids who would be the politicians, shop stewards, social workers, bus drivers of tomorrow. In order to do this effectively the children were chosen not only to reflect the deep divides of the British class system but also of the divides of the different regions across the country. "So I was sent to the very rich schools and the very poor schools in London." Said Michael Apted. "And another guy, Gordon McDougall, went up to Liverpool and found a kid in a children's home." 

Eventually fourteen children were chosen to feature in the broadcast. Of the 14, six were from either working class or poor families; four were upper class; four were middle class; four were female; only one was black. The fourteen children were Bruce Balden, Jackie Bassett, Symon Basterfield, Andrew Brackfield, John Brisby, Peter Davies, Susan Davis, Charles Furneaux, Nicholas Hitchon, Neil Hughes, Lynn Johnson, Paul Kligerman, Suzanne Lusk and Tony Walker.
The film opted for a straight question and answer format from the children mainly quizzing them on their view of the world, on money, school, marriage and their aspirations for the future, before throwing them together on an outing to London Zoo. "We've brought these children together because we wanted a glimpse of England in the year 2000" was how the programme was introduced. At that time there were no plans to catch up with the children at a later date. In fact, it wasn't until 1970 that the suggestion was made for a follow-up.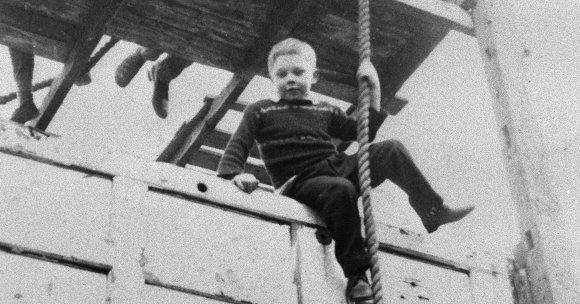 Michael Apted, by now a successful director in his own right, was sitting in the canteen at Granada Television when he was approached by Denis Forman (who was then running the company). Forman said, "why don't we go back and see what's happened to them?" The result of this was 7 Plus Seven. This and the next documentary, 21 Up, looked at the children's education and their first experiences of work. Later shows included contributions from their partners and detailed their experiences of having children of their own and dealing with the loss of their parents, as well as the ups and downs of their fortunes. Michael Apted returned every seven years the most recent documentary in 2019 was 63 Up.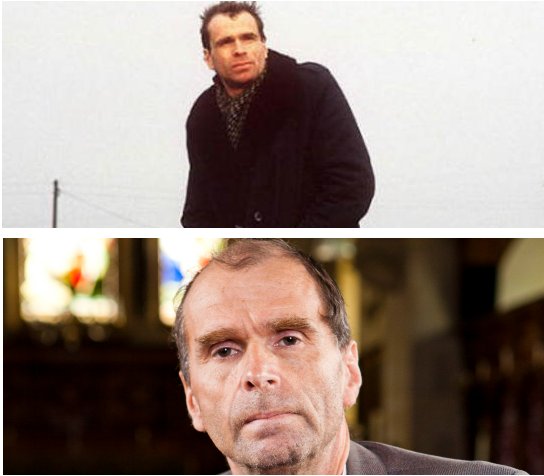 Not all 14 original children stayed with the series. Neil and Peter came from a suburb in Liverpool and while Peter opted out after the age of 14 Neil's journey has been one of the most fascinating and unpredictable. At 7 years of age Neil was funny and full of life. By the time of 21 Up he was homeless in London, having dropped out of Aberdeen University after one term, and was living in a squat and finding work as he could on building sites. At 28 he was homeless, although now in Scotland. By 35 Neil was living in a council house on the Shetland Islands, writing and appearing in the local pantomime. By the time of 42 Up he had finally found some stability in his life with some help from Bruce. He was living in Bruce's apartment in London and had become involved in local council politics, as a Liberal Democrat in Hackney. By the time of 49 Up, he had become a District Councillor in Cumbria and the last time we saw him (2019's 63 Up) he had stood in the 2010 general election as the Liberal Democrat candidate for Carlisle, stood for Penrith and the Border - which covers the same area he represents as a councillor – and was married but separated from his wife. He is a lay preacher, district councillor and has a home in France.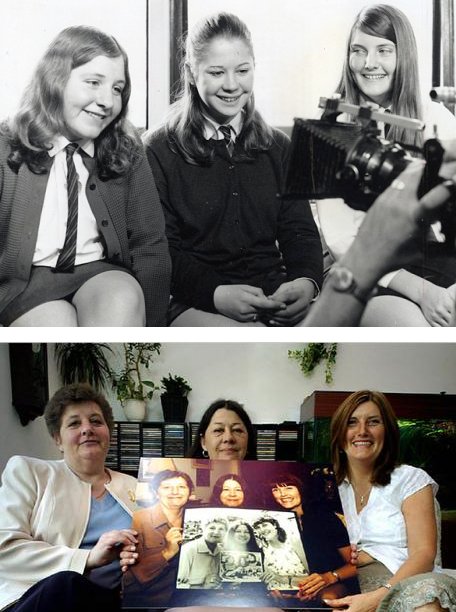 Sue went to the same school as Jackie. In 42 Up, Sue was living as a single mum with her son and daughter. The series saw her marry Billy when she was 24 and give up her job to have her two children. By 35 Up the couple had divorced and in 42 Up Sue, who had returned to work, was supporting her family by herself. She spoke about her life and the fulfilment she got from her children. At the end of the film, Sue revealed she had met a new man, but said, "It's early days yet." In 49 Up Sue had found a new partner. The couple were sharing a home by 56 Up and Sue explained how happy Glen had made her life. She said: "Things are going very well. We'd known each other a long time before we got together and had always, always liked each other. We talk about marriage, and maybe we will. We've bought a house together, to me that's a big commitment."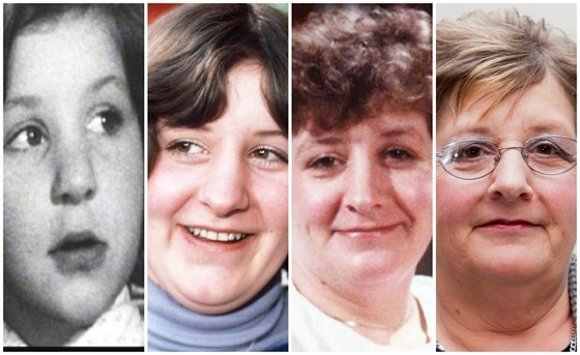 Sue told the programme about the detached house that she and Glen had bought and how Glen got on living with her two teenage children. She added: "I've now got a sense of pride; I've got my own house and feel like I'm building for the future. I've been a single parent for a long while and it's been extremely hard and sometimes - very lonely, now things have worked out wonderfully well." When asked about taking part in the film with her two East End school friends Jackie and Lynn, who have appeared with her throughout the series, Sue said: "When you look at the seven year old us, it's difficult to believe it's us. It's like it's someone else you're looking at." When we last caught up with Sue she was still engaged to Glen. She was working as a university administrator for Queen Mary, University of London and said she is looking forward to retiring in the near future.
In 42 Up Jackie was living with her three boys in a council flat near Glasgow. The series has followed her through her marriage, in her early twenties, and her divorce by the age of 35. In 35 Up she revealed she had a son who was the result of a brief relationship she had after her divorce. By 42 Up she had two more children but was no longer with their father. In 49 Up, the film visited Jackie and her sons at her home in Scotland. She was still living on her own, surviving on benefits and suffering from severe rheumatoid arthritis. She talked about her love for Scotland and says that the community she lived in reminded her of the East End when she was growing up.
Jackie talked candidly to director, Michael Apted, about the way she has been portrayed over the years and her hopes for the future. She said: "I'd like to go back to school so that I can hold a conversation with anyone in the world and know what I'm talking about. I think I'm more intelligent than you thought I would be. I'm enjoying being me. I don't think you expected me to turn out the way I have."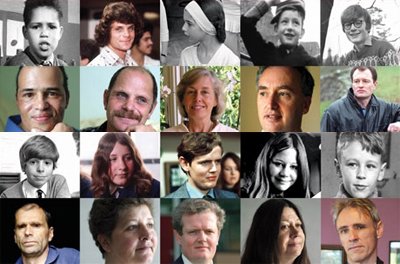 The Seven Up! series has gained an international following and spawned a version with American children for which Apted is executive producer and a Russian version on which he is a consultant. Other versions have been produced in South Africa, Japan, Australia, France and Denmark. The series has received extraordinary praise over the years, the epitome of which may be American film critic and screenwriter Roger Ebert's comment that it is "an inspired, almost noble use of the film medium" and that the films "penetrate to the central mystery of life". Ebert rates it in his top ten films of all time. In a list of the 100 Greatest British Television Programmes drawn up by the British Film Institute in 2000, voted for by industry professionals, 28 Up was placed 26th.
Not everyone has praise for the series. Of the original 14 children John refers to the programme as a poison pill that he is subjected to every seven years, while Paul's wife credits the series for keeping their marriage together. 49 Upbegins with Jackie, who confronts Apted on his questions, his assumptions about her life and his choice of editing. Suzy says, "there's a lot of baggage that gets stirred up every seven years for me that I find very hard to deal with." Michael Apted agrees: "It is a tremendous invasion. They have to kind of step up and be judged by a pretty large audience, because it's a huge matter in Britain when these films come out. It can't be easy to have your last seven years judged by the nation. I asked Neil if a television maker were to come to you today and ask you if they could feature a child of yours in a similar documentary - would you give your agreement? He replied: "It would depend what the show was about. I wouldn't want to commit someone for the rest of their life!" I think that the purpose of the original Seven Up! was very interesting and worthy, and it really mushroomed. Something that started as social documentary ended up a bit like EastEnders!"
Published on January 8th, 2020. Written by Laurence Marcus for Television Heaven.