The Man In Room 17
1965 | United Kingdom
'Room 17' was set up by the Government in a secluded area near the Houses of Parliament. Here they established the Department of Social Research, a kind of special branch of intelligence men who investigate any criminal activity beyond the scope of normal policing. 'The Man' was a barrister called Oldenshaw (Richard Vernon) who used the knowledge he gained as a war correspondent and crime specialist to solve the most perplexing of cases. He recruited help in the form of Dimmock (Michael Aldridge) a former student of the Ohio University of Criminology and together they tracked down criminals with all the aplomb of chess masters. 'The Man' (or men, as it were) never left their office, they simply provided the solution to the case and then let the police handle the rest. Different directors were often appointed to film the Room 17 and outside-world scenes independently, to maintain a sense of distance between the two worlds.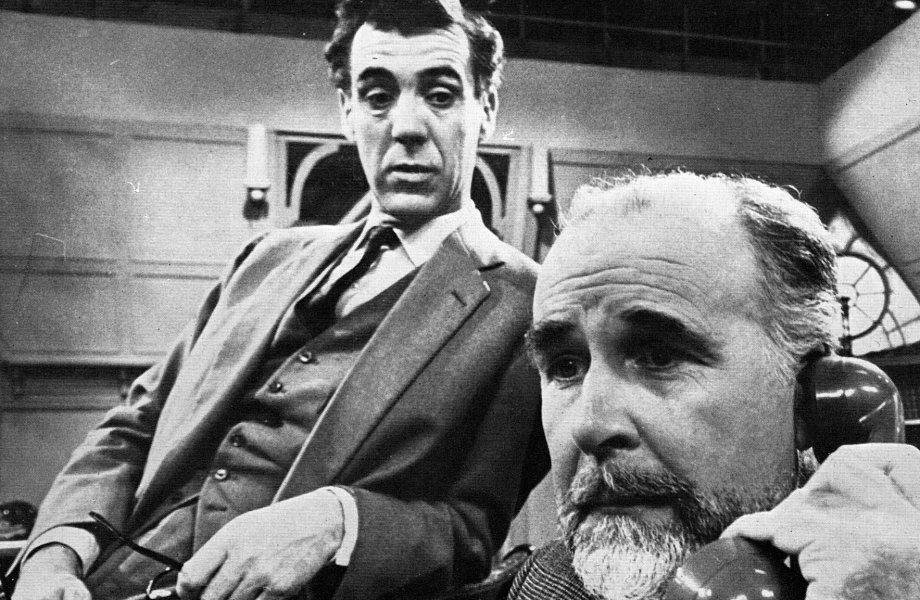 Part comedy, part thriller and part adventure, The Man In Room 17, created by Robert Chapman, was an espionage series with a high IQ. For the second series Dimmock was replaced by Defraits (Denholm Elliott) but the format remained the same. The original team were reunited in 1967 for a spin-off series, The Fellows (Late of Room 17) which found them relocated to All Saints College, Cambridge University, where they were appointed to the Peel Research Fellowship. In one particular episode they masterminded the arrest of a gangland boss, Alec Spindoe (Ray McAnally) and the following year that character returned in a series of his own. A single episode of The Fellows was released by Network DVD in 2007 as part of a box set dedicated to the work of Robin Chapman and featuring both Spindoe and Chapman's later controversial gangster series Big Breadwinner Hog.
Published on January 2nd, 2019. Written by Laurence Marcus for Television Heaven.