The Name's The Same
1951 | United States
The Name's the Same was a panel game show from producers Mark Goodson and Bill Todman in the USA for the ABC Network in 1951. Together, the pair produced many of television's longest running shows including Beat the Clock, Family Feud (retitled Family Fortunes in the UK), Password, The Price is Right and To Tell the Truth. 
The panel gameshow is different to other gameshows in so much as the latter will normally feature members of the public attempting to win cash prizes, goods or holidays. But the early panel gameshow featured celebrities who would interview a guest in an effort to determine a fact about them. In The Name's the Same each round featured a contestant who had a famous name such as Mr Charles Dickens, Mr Monty Carlo or Miss Penny Farthing, and the panel had ten questions each - that could only be answered either "yes" or "no", in order to determine the famous name.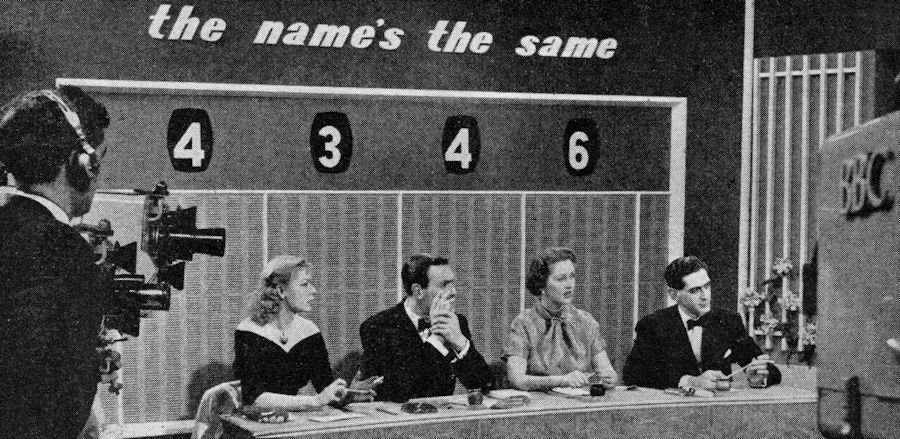 A British version of the show was broadcast on the BBC from June 1953 to December 1954. The celebrity panel was made up of Brenda Bruce, Frank Muir, Katie Boyle and Denis Norden (pictured above). The original host was Bernard Braden. The show never quite enjoyed the popularity of another Goodson-Todman product; What's My Line?
Published on January 9th, 2019. Written by Laurence Marcus for Television Heaven.