Double Your Money
1955 | United Kingdom
Presented by Hughie Green, Double Your Money was the second UK cash prize quiz show to appear on British television when it appeared on ITV, just four days after the start of independent broadcasting (on 22 September 1955), and three days after the first audience participation quiz: Take Your Pick(hosted by Michael Miles).
Both series had the format of general knowledge questions, but whereas Take Your Pick's latter stages relied on the contestants striking it lucky by picking a random number in order to 'open the box', Double Your Money required them to display their expert general or specialty knowledge in return for having a go at winning £1,000 (equivalent to almost £25,000 in today's money).
Both shows, which became stalwarts of ITV's earliest programme schedules, had begun life as radio shows on Radio Luxembourg in the 1950s, with Double Your Money being based on an American radio quiz called Take It Or Leave It.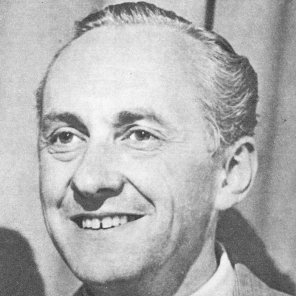 Hughie Green was born in Marylebone, London, and by the age of 14 had his own radio show on the BBC. Determined to become a film star, Green, who had already made an extensive tour of Canada with his own all-star concert party, made his big screen debut in 1935 in the British film Midshipman Easy, before taking himself off to Hollywood to seek fame and fortune and adopting a North American accent.
When war broke out in 1939, Green was in Canada and, with no new offers of film roles, he joined the Royal Canadian Airforce as a pilot, ferrying aircraft across the Atlantic with RAF Ferry Command. After the war he returned to London, made one more film and then devised a radio talent show called Opportunity Knocks. However, the show only lasted one series after the BBC decided it was "too American" for British audiences. Green took himself off to Radio Luxembourg.
When, in 1955, Independent Rediffusion was looking for a primetime quiz show, they realised there were two ready-made formats in existence and wooed Green (and Michael Miles) away from radio to television. Hughie Green was a natural for the medium.
Whereas Michael Miles came across as fatherly and friendly, Hughie Green would always have a devilish sparkle in his eyes and was more prone to participate with the watching audience, gently 'sending up' some contestants. As Green would tell you it was all be done "most sincerely", but as Samuel Goldwyn once remarked – if you can fake that (sincerity) you've got it made.
The format of Double Your Money would not be unfamiliar with viewers of Who Wants to be a Millionaire. (Although unlike 'Millionaire' there were 48 categories for which questions could be asked and each contestant could choose the one they'd feel most comfortable with).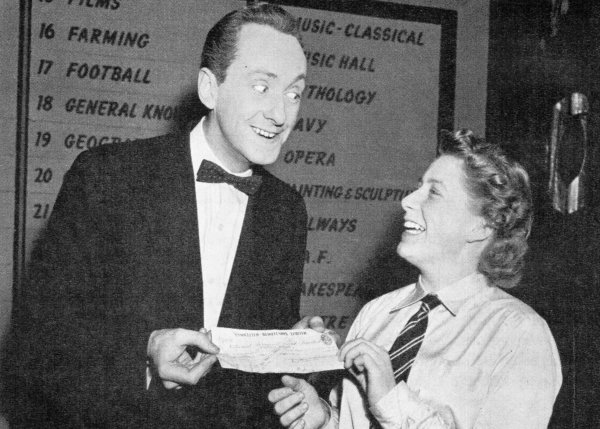 The first correct answer (normally a joke question to make the contestants feel at ease) was worth £1. Thereafter, the money doubled up to a maximum of £32.00, much more than most people's monthly wage in 1955. After reaching £32.00 contestants were given the chance to answer a three-part question that would put them on the 'Treasure Trail' and an eventual shot at the £1,000 jackpot. In order to win the big money prize, they had to endure sitting in a soundproofed booth which, allegedly, was designed to make the contestant sweat and look uncomfortable and thereby add to the tension.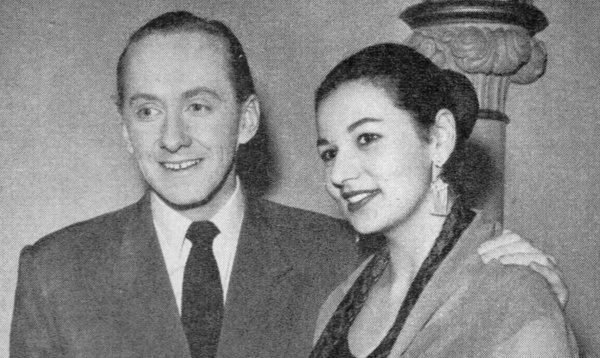 The first £1,000 winner was a young student from Pakistan, Patricia (Robin) Burke, The Daughter of Pakistan's Minister to Sweden, who was also studying at Oxford at the time and who successfully answered questions on Chaucer's Canterbury Tales.
However, she was not the first to have a crack at the jackpot. The first contestant to take on the 'Treasure Trail' was another Oxford student with the grand name of Plantagenet Somerset Fry, but fearing he'd lose all the money he'd won on earlier rounds he quit at £512.00, went on to employ his own press officer, became a celebrity, and wrote over 50 history books in his lifetime.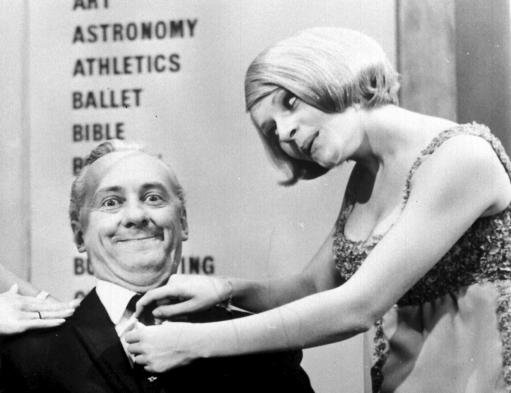 In 1963, a 15-year-old West London accounts clerk with the more down-to-earth name of Monica Rose appeared on the show. She won £8.00 answering questions on famous women, but more importantly won the hearts of viewers and the host, to the extent that Green invited her back as a hostess on the show. However, whilst Rose may be the best remembered hostess, she wasn't the most famous. That honour fell to one Margaret Smith, a wannabe 20-year-old actress who only appeared on the show for a few months before jetting off to appear on Broadway, going on to have a successful stage, film and television career and an eventual Damehood.
Double Your Money was still hugely successful when it left the air in 1968 as a result of A-R losing their broadcasting franchise. Two years later the show's format was revived and rejigged by LWT as The Sky's the Limit, where contestants could win up to £600 and 21,000 air-miles. Green hosted and Rose hostessed. But by that time, it seemed as though viewers were tired of the format and although the show continued in some ITV regions, it was generally dropped elsewhere after just one season.

Published on July 30th, 2019. Written by Laurence Marcus for Television Heaven.