The Wire
2002 | United States
At the turn of the millennium, television looked a lot different than it does today. No, not just the uninvented Ultra HD and OLED technologies, I mean the relative paucity of great TV drama series'. Just before, in 1999, The Sopranos had begun what was to be a transformation of US TV shows, where quality and quantity were to become regularly high and large. In 2002, a new show continued this trend and changed the game: The Wire.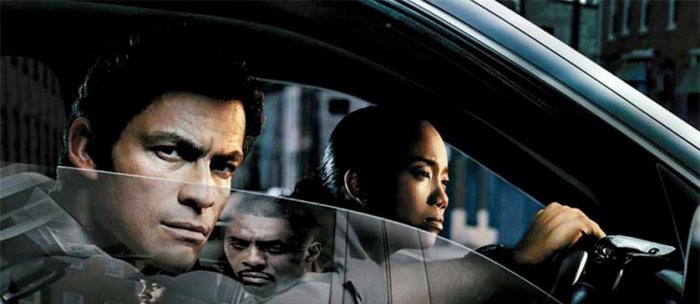 In truth, the roots of The Wire suggest that this upturn had been coming since a decade earlier. Homicide: Life on the Streetwas a seven season cop series set in Baltimore, whose 122 episodes were rightly acclaimed in knowing circles throughout the nineties. Based on the book Homicide: A Year on the Killing Streets by David Simon, it was a forebearer of what was to follow.
Simon led the writing and production of his new creation The Wire, using his background as a journalist writer and police reporter to expert effect. Pouring out what he knew best - police politics and urban life - where he knew best - Baltimore, Maryland - over five seasons and 60 episodes on HBO, The Wire made quite the impact as it grew into a cult favourite. 
The idea was to make a brutally real yet highly entertaining drama that didn't hide away from underhand dealings, corruption at every level, and human interactions within complex systems. Each season would focus on a specific theme: drugs, seaports, government bureaucracy, education, and the media. These are exposed with alarming honesty, but also with a sympathetic understanding of every character's difficult situation.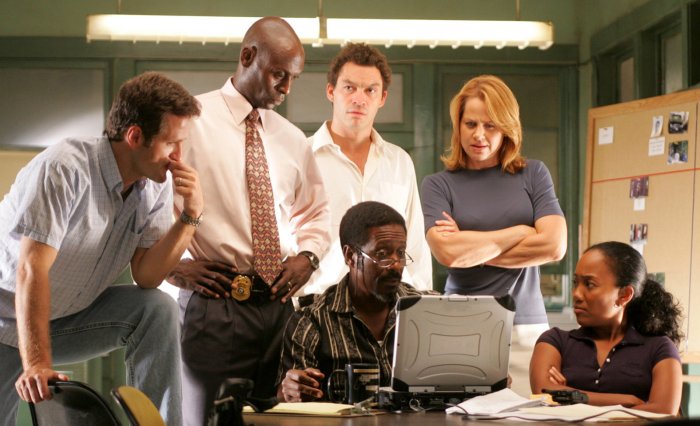 There are no goodies and baddies here, just individuals looking out for themselves, following orders, and stuck in scenarios that are simultaneously of their own making and out of their control. The law enforcers and drug users are given equal attention, both empathised with and flaws displayed. Dominic West takes what could loosely be described as the lead role, playing Detective Jimmy McNulty, a charming anti-hero, full of his own talents and insistent on doing things his way, but not without personal demons.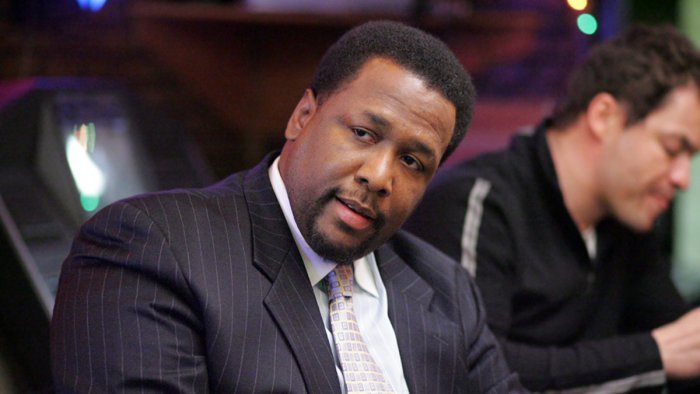 His partner Detective Bunk Moreland, played by Wendell Pierce, fails to keep Jimmy in line, though is more concerned with his own similar issues of alcohol and infidelity. Acting as the antidote to McNulty is Bill Rawls, a careerist copper who focuses on rising through the ranks rather than solving crimes. Meanwhile, on the one hand, Cedric Daniels, Kima Greggs and Lester Freeman are respected detectives getting the job done right, and on the other, Clay Davis is a state senator with a reputation for corruption.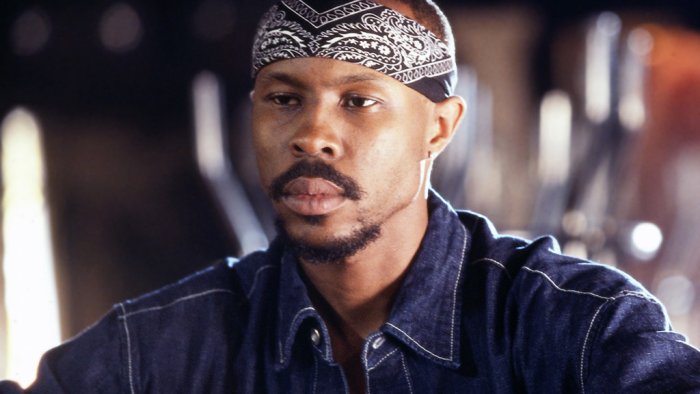 Out in the streets, notable criminals include powerful drug dealer Avon Barksdale, intelligent and ruthless young leader Marlo Stanfield, notorious stick up man Omar Little, recovering heroin addict Bubbles, and Stringer Bell, played by Idris Elba, a smart gangster, but one who has failed to get out of hardcore crime.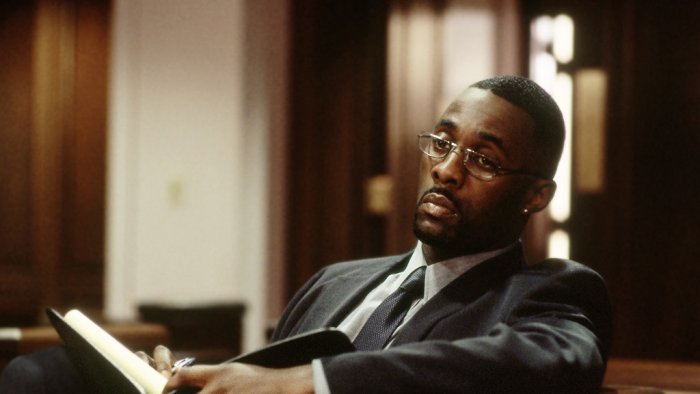 Already, the list of characters is long, and it only grows bigger. Bodie Broadus, Proposition Joe, Tommy Carcetti, Snoop... the names go on, and still there are many more, vital to the show, written and performed masterfully each one. Despite the huge amount throughout, each has depth and complexity. It is admirable too, in Simon's search for realism, that a large percentage of the cast on both sides are Afro-American, a true representation of the area in which it is set. And once the many interweaving plot lines between the dozens of characters sink in, they hit hard, reach far, and are followed through dramatically and effectively. 
It all ended in 2008, having pulled no punches, painted bleak pictures, and offered little hope. Yet it was damn high entertainment that never diminished from season one episode one to season five episode twelve. And as word of mouth spread its popularity, other shows were influenced by it or name-checked it as inspiration. The likes of Breaking Bad gained wider exposure to a similar fan base, and now the relentless releases of popular dramas reminiscent of The Wire highlights the groundbreaking power of arguably the greatest tv show ever made.
Published on May 9th, 2019. Written by John Barran for Television Heaven.