Tiswas
1974 | United Kingdom
TISWAS (Today Is Saturday Wake And Smile) was the show that revolutionised British Saturday morning children's television in the mid 1970's, by taking the tried and tested format of wholesome family fare and replacing it with two hours of raucous slap-stick, manic humour and risque jokes. Beginning in the Midlands in 1974 it was several years before the show gained full network coverage, with many ITV regions opting out of various segments to replace them with cartoons. Hosted by producer Chris Tarrant, the show featured such unforgettable characters as the Phantom Flan Flinger and his lovely wife Flanella, Bob Carlogees and his punk dog, Spit, (a glove puppet with a wonderfully defined non-verbal character and genuine personality), and a then up-and-coming young comedian who had found fame on the talent show New Faces, Lenny Henry, as newscaster Trevor McDonut. (Based on real life newsreader Trevor McDonald).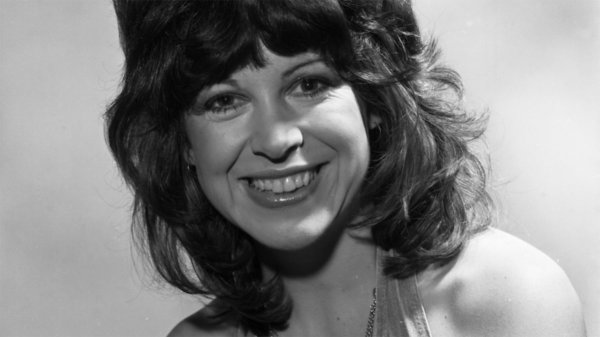 Aided and abetted by the delicious Sally James, former Scaffold group member John Gorman and Trevor East took great pleasure in dousing the TISWAS audience in buckets of water, (most of whom were the adult parents of the shows younger audience who had been locked in "The Cage"), or pouring cold spaghetti and baked beans over them (even the shows guests and presenters rarely finished the show with dry clothing), in between the various pop acts of the day and star interviews.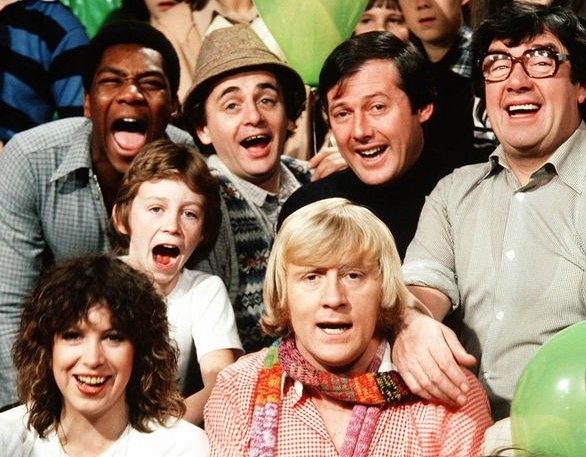 Bob Carolgees' gradually introduced other pets Charlie the Monkey and Cough the Cat as well as adopting the alter ego of Houdi-elbow (a take on Houdini). Other semi-regulars were Paul Henry (Benny from Crossroads), who used to read Shakespeare in a posh accent, future Doctor Who Sylvester McCoy, comedian Frank Carson and David Rapperport who used to introduce Green Nigel (a send-up of Blue Peter). The series gained such a cult following that a late night adult version, OTT (Over The Top) hosted by the same team, (with the addition of Helen Atkinson-Wood and Alexi Sayle), was born in 1982. However, the show received much criticism for being far too over the top, and was subsequently cancelled. 
A genuine breath of anarchic fresh air in the otherwise cosy, safe and comfortable Saturday slot which had long been dominated by the BBC's Multi Coloured Swap Shop, (hosted by the equally multi coloured sweater wearing Noel Edmonds), TISWAS struck genuine gold by making the all important cross-over between the child and adult audience. TISWAS was fun, insanity, and crowd-pleasing programme making which bravely opened up previously uncharted territory in the field of children's entertainment on television. In its day, the show was unquestionably unique, and we the viewers loved it dearly for daring to be so. 

Published on February 8th, 2019. Written by Laurence Marcus, S. Hulse & Paul Webb (2000) for Television Heaven.