Touched by An Angel
1994 | United States
An inspirational drama in the Highway to Heaven tradition, this CBS series featured angels sent down to earth to help others.  It proved to be even more popular, lasting nine seasons.
Created by John Masius and executive produced by Martha Williamson Touched by An Angel centred round Monica (Roma Downey), an angel sent to help guide those who faced a personal crisis.  Monica was tasked with bringing guidance and messages from God and her supervisor was Tess (Della Reese), helping Monica avoid "rookie" mistakes in her quest to rise from angel to supervisor.  Starting in the series' third season, John Dye became a regular as the "angel of death."  Veteran television performer Valerie Bertinelli played Gloria, a new rookie angel, during the show's final seasons.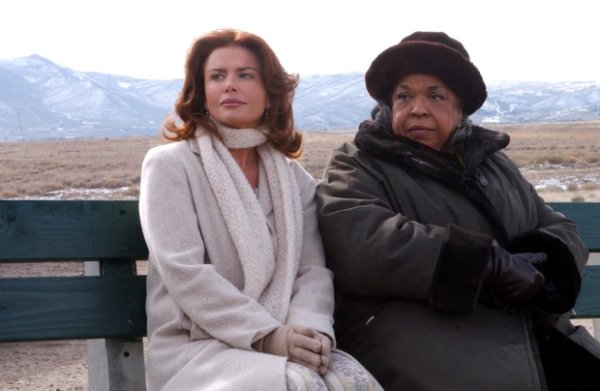 Touched by An Angel was slotted in a bad time slot during its first season, making it a candidate for cancellation.  But a time shift saved the programme, and it later became an anchor on CBS' Sunday night schedule–an appropriate time on a day when most people went to church. 
According to New York Times reviewer Caryn James, John Masius created the first pilot episode for the series, but it was a darker and less hopeful story than the producer wanted. Martha Williamson described the pilot as "upsetting" as it "portrayed angels as recycled dead people with power over life and death". She initially declined the position of producer, but convinced CBS executives to create a show with "loving, joyful" angels that the audience would have to believe in. As a result, Williamson rewrote the pilot script herself reworking the characters as well as the plot.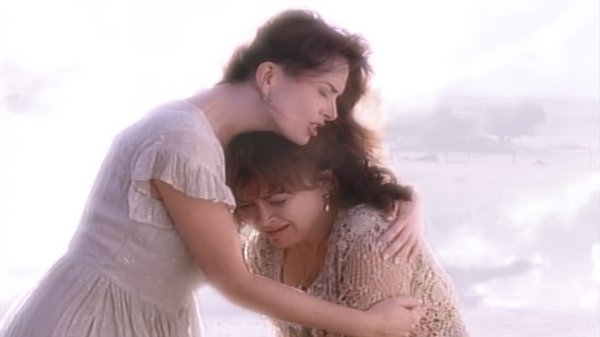 Despite a lukewarm reception from critics (one called it "the worst new series of the TV season" and wrote that "there's absolutely nothing divine about it"), CBS were aware that there was an audience for the series and their divine intervention saved it from being axed. Season Two saw a marked rise in viewing figures and by Season Three it had become one of CBS's highest-rated series, a position it retained through to Season Six. But after that it began losing a majority of its viewers (which had peaked at just over 17 million) and fell from its highpoint of fifth most popular show on US television to 79th.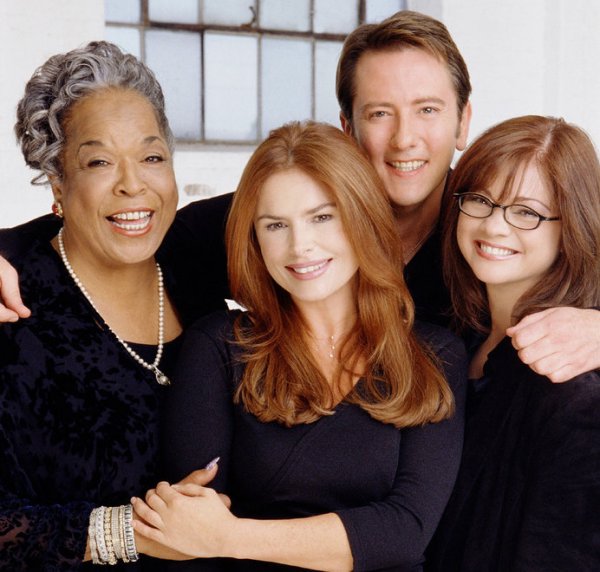 The series was nominated for eleven Primetime Emmy Awards between 1997 and 2000, including two nominations each for Downey and Reese in the Outstanding Lead Actress in a Drama Series and Outstanding Supporting Actress in a Drama Series categories. However, when the rating fell during its eighth season CBS decided that Season Nine would be the last for Touched by an Angel. Rating for Season Nine fell even further and it only just managed to stay in the Top 100.
In the series finale, Monica finally won her promotion to supervisor.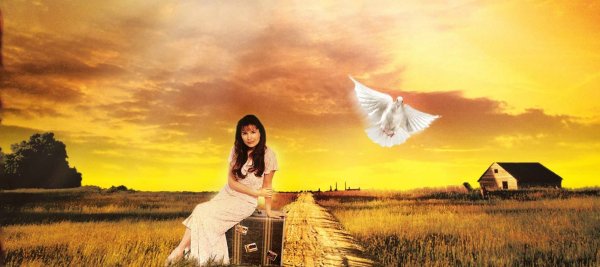 Touched by An Angel featured a number of guest stars over the years, most playing the people Monica and Tess tried to help.  The show spawned a spin-off series, Promised Land (1996), with Gerald McRaney and Wendy Phillips as a couple who traveled the country with their children and helped other people along the way. 
Promised Land lasted for three seasons and there were cast crossovers with "Angel" during its run.
Della Reese, whose career began as a singer with such hits as "Don't You Know" and "That Reminds Me" in the late 1950's, performed the show's theme song, "Walk with You." 
Published on September 9th, 2020. Written by Michael Spadoni and Laurence Marcus for Television Heaven.