Location Report - The Paley Center for Media
It's an oft-quoted maxim that work and play don't mix. But for this particularly jaded scribe that old chestnut proved as hollow as a cheap gigolo's promises, on an absorbing afternoon in New York City, when for an all too few glorious hours, work and play combined into an enchantingly harmonious whole.
The location: 25 West 52nd Street, New York, NY 10019. The venue: An Aladdin's cave of televisual treasures and radiophonic rarities founded in 1975 by William S. Paley, known previously as The Museum of Television & Radio, but since June 2007, the Paley Center for Media.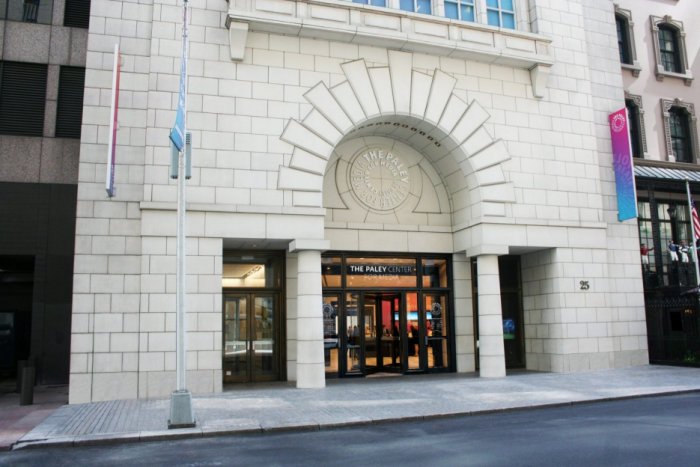 A non-profit organisation dedicated to the collection, preservation, and interpretation of world television and radio programmes for both serious researchers and future generations of the general public, the museum began life modestly on the 9 November 1976, as The Museum of Broadcasting, occupying two floors of an East 53 Street office building. By the 12 September 1991, the museum had been re-christened by its board of trustees, and the enterprise had grown and prospered enough for a shift to its present location named in honour of its founder, the William S. Paley Building, strikingly designed by celebrated architect Philip Johnson. 18 March 1996 heralded the opening of the museum's west coast branch, situated in the Leonard H. Goldensen Building, at 465 North Beverly Drive, Beverly Hills, in Los Angeles, California.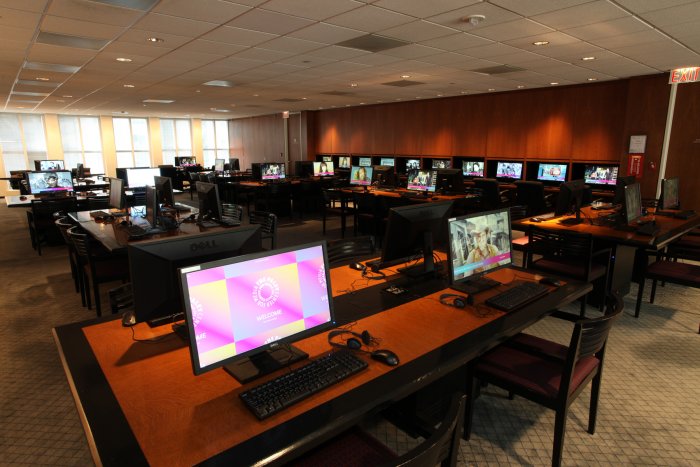 Currently, the museum harbours a collection of over 160,000 programmes ranging across more than 95 years of television and radio history, traversing such diverse fields as news, public affairs and documentaries to performing arts, children's programming, sports, comedy and variety shows, and through to commercial advertising. Carefully chosen for its artistic, cultural, and historical significance, the collection has been gathered and lovingly catalogued in a sophisticated computerized library that is easily accessible to the public. As I experienced at first hand, when within mere minutes of interrogating the library database, my deliberately diverse random selection of drama series episodes, including part one of the Hallmark Hall of Fame adaptation of Arsenic and Old Lace, starring Tony Randall, Boris Karloff and Helen Hayes, through to Karloff as Colonel March of Scotland Yard, investigating the thorny puzzle of The Second Mona Lisa, were delivered directly to my private and sophisticated viewing console for an hour of intensive - and it must be admitted, intensely pleasurable - study.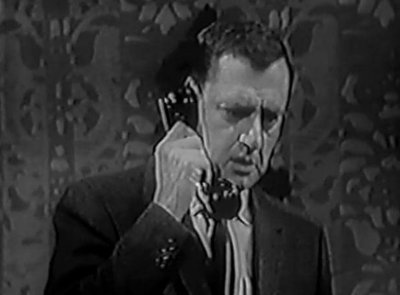 But these delights were by no means all on offer to me on that particular afternoon. In the cool, comfortable and darkened interior of the Screening Room, I revisited the hormonal induced delirium of my teenaged years, thanks to the museum's timely screening of the birth of "Jiggle Vision", in the form of the original 1976 pilot episode of Charlie's Angels. Just one of a series of screenings that day which ranged from seven of the original Honeymooners sketches from the Cavalcade of Stars series, in a tape especially produced by the museum itself, to the pilot episode of The Monkees. Including the black and white screen tests of Davey Jones and Michael Nesmith spliced into the episode in under twenty-four hours by its creators to spice-up the original in what became a successful attempt to persuade NBC to pick up the series.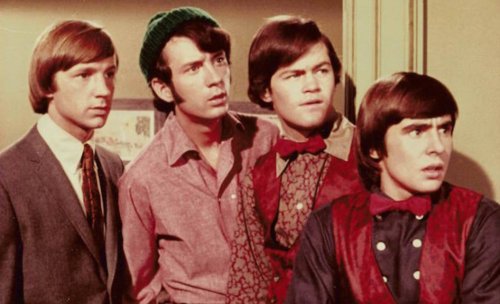 Amongst its many important functions, the museum organizes seasons of major exhibitions, screening and listening series, seminars, and education classes focusing on a broad range of topics of social, historical, popular, and artistic interest. The seminars feature in-person interviews/discussions with writers, producers, directors, and actors directly involved with much of the landmark historical programming already housed within its collection. Added to which, the museum has successfully instigated an enlightened education programme for groups and students from the elementary to the university level that has been designed to foster critical thinking through interpretation and analysis of the important (and in many instances, still largely underappreciated) on-going social legacy bestowed to society through its radio and television output.
The all-important collection continues to grow and be enriched through contributions from such important institutions and diverse sources as the commercial networks, studios, the Public Broadcasting Service, cable services, local radio and television stations, advertising agencies, individuals, producers, and networks from other countries.
Although the visit was sadly all to brief, my appreciation and respect from the sheer dedication, professionalism, good humour and unbounded expertise of both the institution, its staff and its all-important mission, etched an indelible impression into my memory.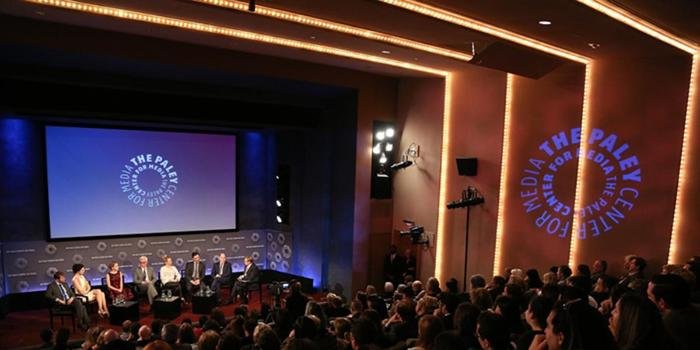 For 2022, throughout Black History Month, the Paley Center will celebrate the incredible legacy of achievements of iconic Black on-screen talent, creatives, and influencers over television's nine decades. A Tribute to Black Achievements in Television includes an immersive exhibit experience featuring videos, factoids, photos, and artifacts, A-list panel events featuring leading figures in media and culture, curated screenings, education / kids and family activities, and more. The importance of Black television's ability to reflect and impact our society will be reflected in the work of some of the best known and most respected names in television's past and present.
For anyone even remotely interested in the history and rapid evolution of broadcast media, a visit to the environs of the Paley Center for Media, should they be fortunate enough to find themselves in New York, is an absolute must.
For in its stated mission to preserve and enlighten us to the media's past, this most venerable of institutions is also serving to aid us in shaping that same media's future.
Further details about the museum, its mission, and its opening times can be obtained directly from the museum's official web site: https://www.paleycenter.org/
Published on December 28th, 2021. Written by Peter Henshuls for Television Heaven.