He was famously said to have had George Clooney holding up his cue cards when filming Hail, Caesar! in 2016
There are some actors that draw the same response from viewers…'I've seen him in something before.' Invariably they are actors who have never quite been given the credit they deserve, but have become fixtures on our screens for decades. One such star is the late John Bluthal, known to most as Frank Pickle from The Vicar of Dibley, but a man with a CV longer than most actors could possible hope to achieve.
Despite seeming in his The Vicar of Dibley role to have the finest dialect of a well-spoken Englishman, John Bluthal's path to British television was a long and winding one. He was born in Poland as Isaac Bluthal to a Jewish family, but fearing discrimination in their homeland, his parents fled to a new life in Australia just a year before the Nazi invasion. It was there he trained as an actor and got his early breakthroughs, primarily in radio among a host of audio soap operas.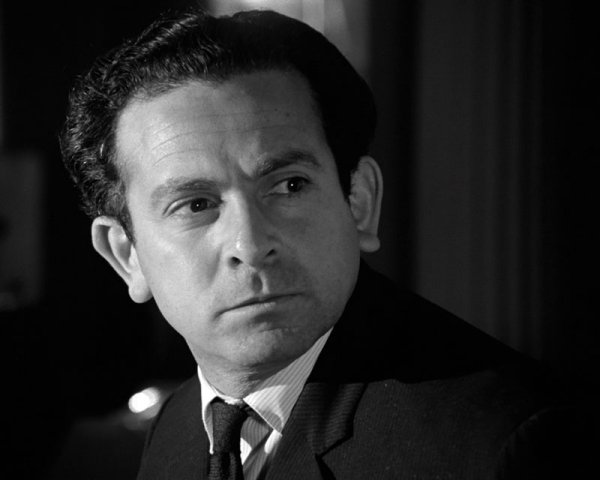 Bluthal's new life there saw him cast on radio with Goon Show creator Spike Milligan, and his friendship with Spike along with fellow early Goon, Michael Bentine, would last throughout his career. Key to his talent, doubtless aided by his worldwide journeys in his formative years, were his vocal talents. Bentine would later describe him as, 'a fine Australian character actor with a wide range of dialects.'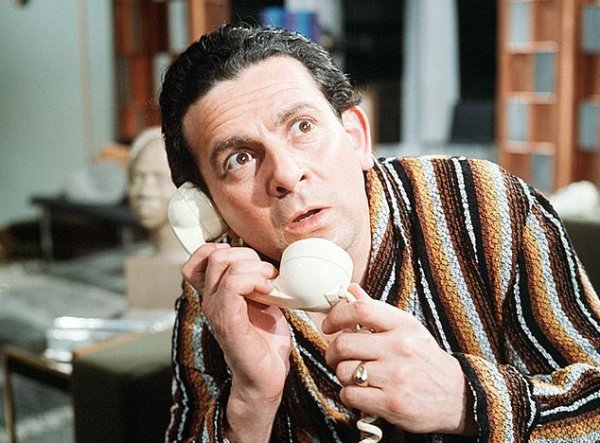 After spending time jetting between Australia and the UK, Bluthal eventually settled in Britain and he quickly began amassing an impressive list of shows. He guested in the Galton and Simpson comedy Citizen James, before joining Michael Bentine's crazy cast of characters for It's a Square World in 1961, where he flourished alongside the likes of Clive Dunn and Frank Thornton. It was his remarkable vocal talents that saw him flourish, leading him to further work with some of the best known comics of the time, most notably Eric Sykes and Tony Hancock. His voice could also be heard on Fireball XL5 as Commander Zero.

Movie success matched television appearances for Bluthal as he was regularly called upon by director Richard Lester, appearing in Beatles movies Help! and A Hard Day's Night, as well as lining up alongside the plethora of comedic talent on show in A Funny Thing Happened on the Way to the Forum (He would even work with Lester again years later in Superman III.) Phil Silvers was among the headline names there, and Bluthal would link up again with the Sgt Bilko star in Carry On Follow That Camel.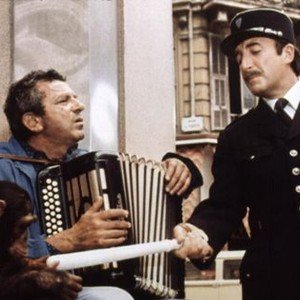 Bluthal's biggest headline success to that point came courtesy of an Armchair Theatre effort in 1967 called Never Mind the Quality, Feel the Width. He aptly played a Jewish tailor who goes into business with an Irish tailor, initially played by Frank Finlay. The show was picked up for a series and with Joe Lynch taking over from Finlay, it played for 41 episodes.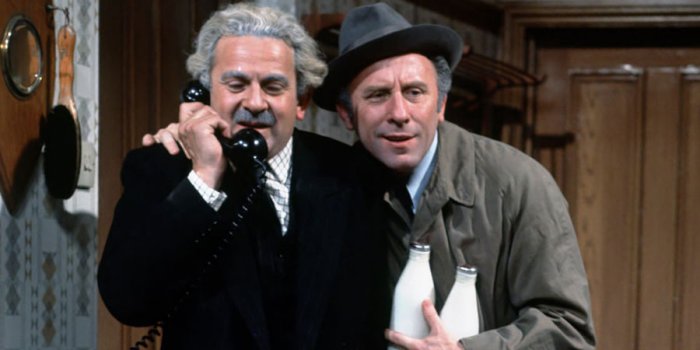 Behind the sitcom success however was an ongoing presence alongside another Goon, Spike Milligan. By now Spike was working his way through his anarchic Q series and its offshoots for the BBC. One of the joys of Milligan's shows was the haphazard feel to many of the sketches. Performers corpsing, normally including Milligan himself, was the norm amongst odd visual gags and digs at the BBC. Bluthal was no exception and he continued to work with Spike all the way through to the 1980s incarnations of the madcap programmes.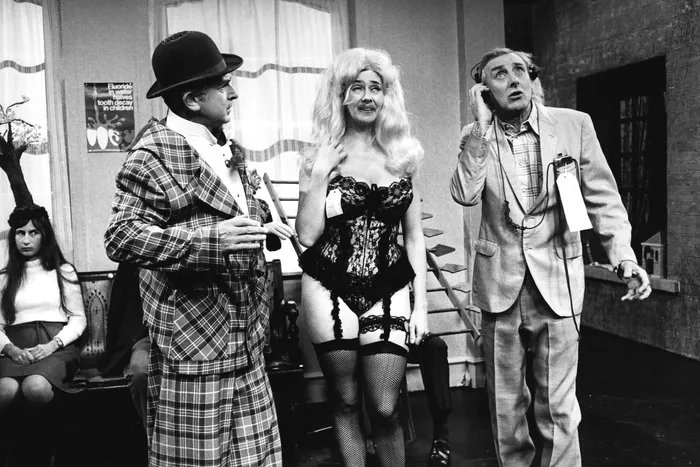 By now, Bluthal was established as one of the most dependable comic actors on screen and he appeared in shows with remarkable regularity, taking roles in comic staples of the 1980s like In Sickness and In Health, One Foot in the Grave and Birds of a Feather while keeping his finger in the more rebellious world with The Kenny Everett Television Show.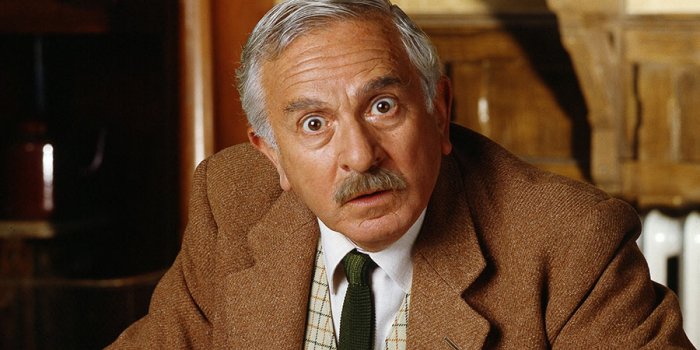 For all this, and a number of serious roles in top dramas of the day, it always felt like John Bluthal would be one of those actors that people recognised but would rarely remember who they were. That all changed when The Vicar of Dibley came along in 1994. Bluthal would take up the role of Frank Pickle, named in one episode as The World's Most Boring Man. He is a gentle but absurdly dull member of the church council, fastidious to the point of insanity with the weekly meeting minutes and largely a figure of mockery from other villagers. To those not fortunate enough to have seen his previous work, Bluthal is in career-defining fine form. It takes a special actor to create such a loveable character from one scripted as having dullness as almost his sole attribute, but that's what Bluthal did with Frank. In the episode where Frank announces on air on the short-lived Radio Dibley that he is homosexual it is one of the most human storyline elements of the show's run and Bluthal performs it with a warm gentleness that squeezes every last drop of empathy from the scene without turning schmaltzy.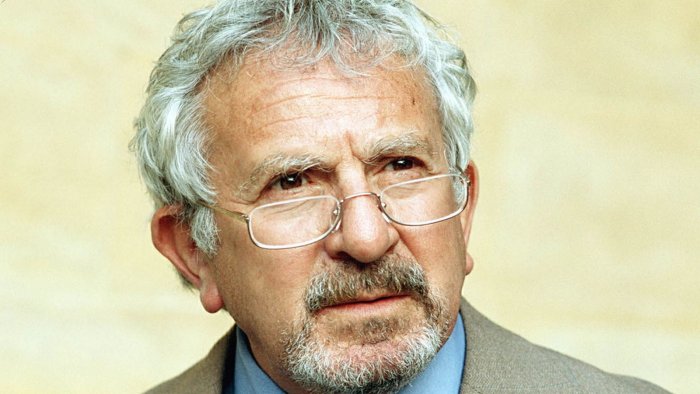 John Bluthal worked well into his late eighties, passing away in 2018. He was famously said to have had George Clooney holding up his cue cards when filming Hail, Caesar! in 2016. When combined with lengthy runs on the West End and rave reviews in Shakespeare plays with heavyweights like Anthony Hopkins and Judi Dench, there can be very few actors so adaptable as to have amassed 70 years of such remarkable work. Having become so familiar as the character who drove his parents to suicide through his boredom, it's safe to say that from escaping the clutches of the Nazis through to his gentle retirement back in Australia, the intervening decades were as far from boredom as one could get – and the British viewing public were the happy beneficiaries.
Review by Brian Slade:
Born and raised in Dorset, Brian Slade turned his back on a twenty-five-year career in IT in order to satisfy his writing passions. After success with magazine articles and smaller biographical pieces, he published his first full-length work, `Simon Cadell: The Authorised Biography'.
Brian is a devoted fan of the comedy stars of yesteryear, citing Eric Morecambe, Ken Dodd, Harpo Marx and Dudley Moore amongst his personal favourites. He was drawn to the story of Simon Cadell through not only `Hi-de-hi!' but also `Life Without George', a programme he identified with having grown up in the Thatcher era.
Published on January 28th, 2022. Written by Brian Slade for Television Heaven.