Follyfoot
1971 | United Kingdom
One of the most enchanting television programmes from the 1970s was undoubtedly Yorkshire Television's Follyfoot. It was also, at that time one of the most ambitious children's series undertaken by an Independent Television company and involved the entire reconstruction of a farmhouse and its surrounding buildings on the estate of the Earl of Harewood.
Based on Monica Dickens' (great grandaughter of Charles Dickens) 1963 novel "Cobbler's Dream", Follyfoot is set in a retirement home for old or unwanted horses, invariably rescued from a cruel fate or cruel owners. The farm is run by The Colonel (Desmond Llewellyn -familiar to filmgoers as James Bond's original gadget supplier 'Q'). In the middle of the farm stands a burnt out tree that had been struck by lightning during a storm one night and the Colonel believes that it will bloom again given enough care and attention, so everyone who passes it by is required to throw a bucket of water over its roots, making it a symbol of the work undertaken in the horse sanctuary, as well as something of a supposedly good luck charm.
In the first episode the colonel's niece, Dora (Gillian Blake), arrives to stay when her father is offered a job in Brazil on behalf of the British government. But the teenage girl doesn't feel as though she fits in to the privileged, upper-class lifestyle she has been born into. Life at uncle George's large country house is decidedly dull compared to the stable area where the horses are kept. It is here that Dora, based on her own family situation, feels an affinity with the unwanted animals and discovers a new purpose in caring for them.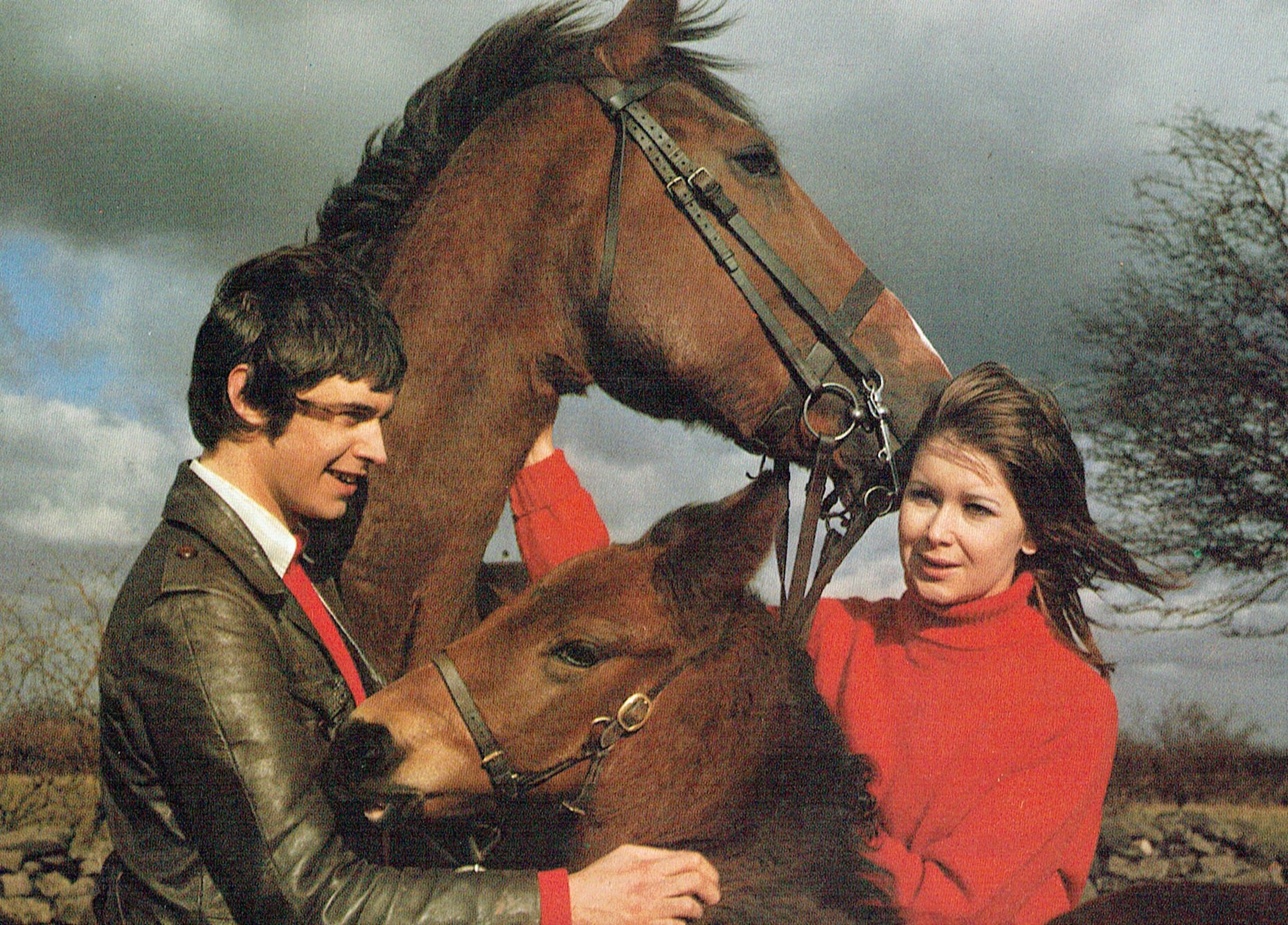 Buckingham born Gillian started riding horses when she was five-years-old. But when she landed one of the lead roles in Follyfoot she had to learn to ride all over again because she had not ridden for several years. But as eighteen-year-old Dora she easily slipped back into the saddle. At the time of making the series she lived in Portobello Road, London with two Siamese cats, a dog, and a vast collection of boots.
The ensemble cast of characters also included a former juvenile delinquent turned stable hand, Steve, played by Bradford born Steve Hodson. The actor had studied at the Central School of Speech and Drama in London playing a vast range of characters from a fifteen- year-old to an eighty-seven-year-old in "Three Sisters". The year before starting on Follyfoot he played Lysander in a production of "A Midsummers Nights Dream" at the University Theatre, Manchester. Hodson was used to being around horses after staying with a family that owned a stable. 
Ron Stryker (Christian Rodska) was the joker, always ready for a quick laugh, although under the surface there was always the suggestion that away from the farm he kept questionable company. He was certainly the noisiest character in the series, riding around on a motorcycle that he proudly rebuilt for five pounds. Interviewed at the time Rodska cited his key interests as skiing, skating and painting. His Danish born father was once captain of the Royal Yacht of King Feisal of Iraq and when Christian was young he had travelled with his family all over the world. 
One time stand-up comedian turned character actor Arthur English completed this ensemble as Slugger, the Colonel's ex batman and a former boxer now turned cook. He was normally there for the comic relief because, contrary to popular belief -mainly due to the series lack of repeats and unavailability on DVD- Follyfoot was not a light-hearted romp of girl meets horse, falls in love with stable-hand and they all live happily ever after. This series was aimed at older children and dealt with many issues that older children were -or about- to face. Hope, despair, jealousy, insecurity, love and mistrust -all these emotions and more were played out through the three excellent series of Follyfoot, with continuity coming from the fact that from episode one until episode thirty-nine only 3 scriptwriters were employed.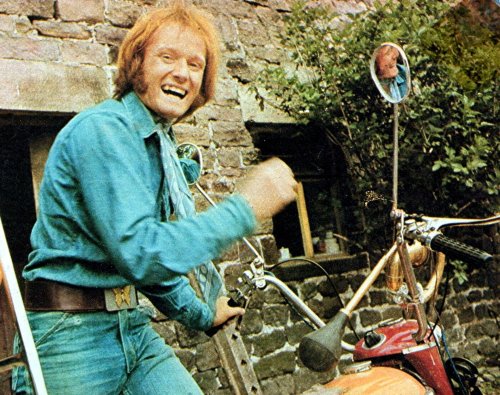 There were some cast changes and some simple format changes with each season. At the end of season one the regulars were joined by two younger members of staff and season two closed with the Colonel desperately ill and Dora facing the choice of staying at Follyfoot Farm or going back to her now returned parents. This led to the series three storyline, which saw Dora as Mistress of Follyfoot. There was also the arrival of Dora's Moriarty in the shape of crooked horse dealer Sam Lockwood (Frederick Treves), further complicated by the romantic attentions of the unscrupulous Lockwood's son, Chip (Nigel Crewe). 
A long search had been undertaken by production staff for the ideal setting for Follyfoot, when the horse manager, Jane Royston, spotted a deserted farmhouse on the Harewood Estate between Leeds and Horrogate. As Follyfoot's executive producer, Tony Essex explained: "It was exactly the setting I had imagined -but extensive rebuilding, renovation and landscaping were required." Teams of landscapers, stonemasons and carpenters moved in to begin a giant facelift that today would put the crew of Ground Force to shame. 
The 'lightning tree' was another feature that had to be added. When the farmyard presented a rather featureless expanse of cobbles, it was decided to plant the tree and this required a seven-ton crane to move the tree half a mile to the farm where it was sunk into seven tons of concrete.
The series was a huge success, judged the Best Children's Programme of 1972 by the Society of Film and Television Arts and was bought by television companies in twenty countries. Some of the credit should go to Tony Essex's daughter, Tamara who first convinced her father that a programme would work. As Essex recalled, "We aimed the series at the young teenage audience-a completely unknown area at the time it first began. The success was quite astonishing to me. Something in the programme clicked with a wider range of viewers." There was even rumour at one time of a movie version, although this never transpired.
In fact, just about everything about Follyfoot was successful; The series theme, 'The Lightning Tree' which was performed by The Settlers became a minor hit when it broke into the charts (highest position 36), in October 1971, and there were Follyfoot annuals as well as a regular Follyfoot comic strip in Look-In, novels and spin-off publications such as 'The Horse of Follyfoot' and 'Follyfoot Pony Quiz Book'. The first three episodes of the series was released on video in 1995 then deleted in 1996. Since then the entire series has been released on DVD by Network
"Watching Follyfoot today it occurs to me that the series works on so many different levels. As an adult I found the same emotions and experiences expressed in the series were just as relevant and poignant to an adult of today, as a child or teenager from the 1970's" -Follyfoot fan Nik Short.
Published on December 13th, 2018. Written by Laurence Marcus (2004) for Television Heaven.