Grand Slam
1978 | United Kingdom
One of the most fascinating things about television is that it can be a circular medium. It can give people a reflection of who they are, or at least of who those making the television programmes think they are. It can also change and develop that image, and such is its power that the image can become the reality, as people assume they must act as they have seen people act on television.
It can even help define how whole nations see themselves. In this sense, modern Wales is made in the image of Grand Slam.
Usually put into the misleading category of "television movie," at only just over sixty minutes Grand Slamis in style and content more like an extended pilot or a Christmas special of a "sitcom" that, sadly, never was. Think of a far more ribald version of the Only Fools and Horses coach trip to Margate with added rugby.
The plot, such as it is, concerns the misadventures of a group of relatively respectable Welsh burgesses who travel to Paris in the hope of seeing Wales completing the eponymous Grand Slam. For those not initiated into rugby that means beating every one of the other nations in what was then the Five Nations Championship. Their weekend Odyssey involves a lot of drinking, some fornication, some fighting, an arrest, and a little bit of rugby. As a portrait of a modern rugby trip, it is exaggerated but by no means wholly inaccurate.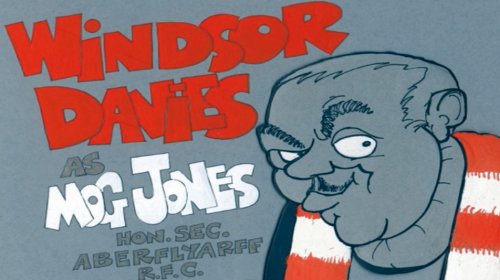 Our heroes are led by Mog, played by Windsor Davies in his prime. He was still filming It Ain't Half Hot, Mum, which was, contrary to the best attempts of the BBC to erase it from history, extremely popular at the time, and he had not long before enjoyed an unexpected Number One in the popular music charts with his co-star Don Estelle. Securing him was therefore a major casting coup for BBC Wales, and they were rewarded with a performance that now seems like the epitome of a certain type of Welshness.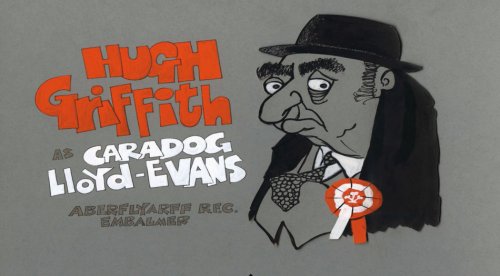 Another type of Welshness was epitomised by an even bigger name, Hugh Griffith, "The Arab From Anglesey," who had won an Oscar as Sheik Ilderim in 'Ben Hur.' His eyebrows alone are capable of a greater range of expression than most contemporary actors. He also had a pivotal role in another great Welsh rugby trip film, 'A Run for Your Money.' It is interesting to compare the cultural differences between the 1949 film and Grand Slam almost thirty years later.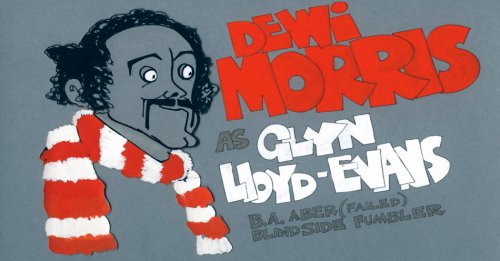 Griffith plays Caradog Lloyd-Evans, an undertaker in search of his lost love, his "little butterfly," whom he met in Paris during his active service in the Second World War. He is accompanied by his son, Glyn, played by Dewi Morris, who is more interested in sex than love - in particular his own personal "Grand Slam," a woman from each of the Five Nations. Happily, he meets every Briton's fantasy of the perfect French woman, Odette, who is in fact played by Welsh television regular Sharon Morgan. Non-Welsh viewers might know her best as Gwen Cooper's mother in Torchwood or perhaps from the short-lived Ronnie Barker vehicle The Magnificent Evans.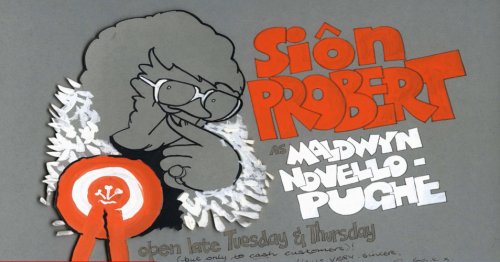 In these confused times, the character of Maldwyn, played by the versatile stage actor Sion Probert, tends to be the focus of a lot of negative comment - which misses the point. It was quite extraordinary in the 1970s to have an overt, very overt, homosexual portrayed not only as likeable but as a fully integrated and accepted member of an extremely macho community in which homosexual acts are viewed with horror. That is true tolerance. The hilarious scene in which Mog discovers he has to share a room with Maldwyn should be viewed in this context.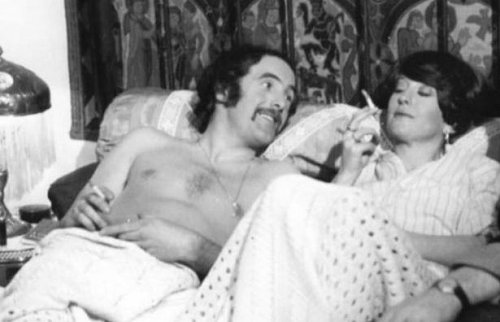 Maldwyn also has most of the best lines, but there are plenty of others to go around. The dialogue, by Welsh-speaking playwright Gwenlyn Parry, has a wonderful ear for how Welsh people speak in English. It is at its best in the casual throwaway lines.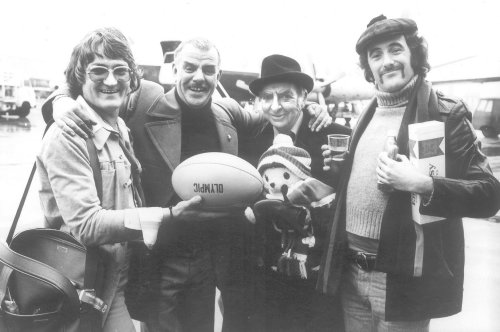 Much of the filming was done in Cardiff, but there is some evocative footage of the build up to the actual 1977 France-Wales game, including familiar faces from what is arguably the greatest Welsh rugby team of all time, the one that went on to win four Triple Crowns in a row. If the rugby aspect seems a bit downplayed, no pun intended, the story is that the original intention was to film during the match, but the necessary permissions were not forthcoming. In any case, the ending had to be rewritten when Wales lost that game (they won the Grand Slam next year).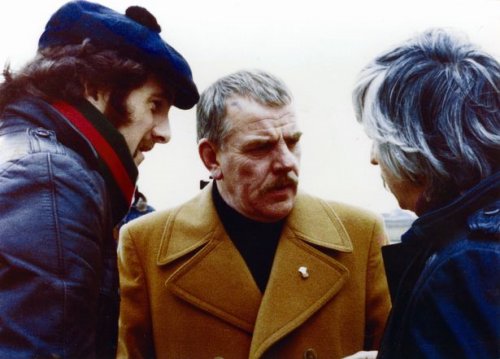 The fact that Grand Slam coincided with this period of magical Welsh rugby - and, indeed, was a product of it - is crucial to understanding its enduring cultural significance in Wales.
It was first shown at a time when Wales was undergoing something of an identity crisis. For many years, the Nonconformist Chapels had been the guardians of a separate Welsh language and culture. Such was their power that they succeeded in having the Chuch of England disestablished in Wales in 1914. This turned out to be a Pyrrhic victory because, with nothing to oppose, they went into rapid decline.
Combined with large scale immigration as a result of industrialisation, the decline of the Chapels contributed to Welsh becoming a minority language within Wales, today spoken by only about a fifth of the population. This has led to a lot of heart searching among the Anglophone majority as they ask "Who are we? What makes us different from the English?"
As the coal mines and heavy industries, which had provided the economic basis of the increase in the population of Wales, declined in their turn, there was a definite loss of national self-confidence. The rise of language activism and political nationalism was in large part a response to this, but they did not play as well in the heavily populated, English-speaking South as they did in those parts of the rural North and West where Welsh is still spoken widely.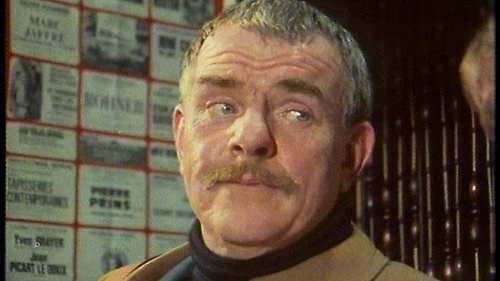 Then, in the 1970s, a combination of three factors produced a cultural revolution in English-speaking Wales, or at least the old industrial belt South of the Beacons that stretches from just West of Llanelli to the English border. The foundation was the beginning of that period of sustained success on the rugby field, in which Wales punched well above her weight as a small nation, that did much to lift national morale at a difficult time. The rugby culture, always an important part of South Wales life, then found new voice in the songs of Max Boyce, the second factor. It also found visual form in the cartoons of Grenfell Jones, known as "Gren," the third factor, some of which adorn the end credits of Grand Slam (and seen above on this page).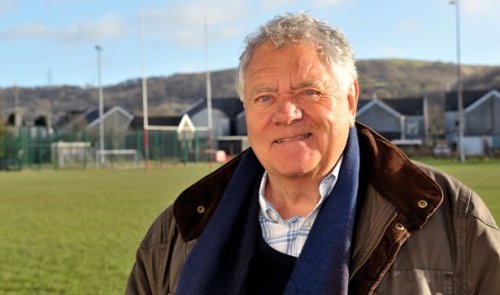 So, in South Wales at least, Grand Slamwas not just a television play: it was the culmination of a definite cultural movement. The BBC put their official stamp on it and preserved it on tape.
Ever since, English-speaking Welshmen have watched Windsor Davies and Dewi Morris, and concluded "That is who we are meant to be."
Perhaps some have also seen their fathers in the Hugh Griffith character.
Yet it is an artificial construct. In 'A Run For Your Money,' the Welsh rugby culture is shown, still just about accurately for the time, as part of a much broader, richer national culture. The close harmony singing of Welsh language hymns is particularly moving, and impossible these days when crowds at international matches struggle even with the English lyrics of 'Cwm Rhondda.' That wider culture is now gone, and all that is left is the rugby-related part - and even that is an image. The truth is that rugby was never as dominant in the rest of Wales as it was in the old industrial belt of the South. Even there, the grassroots game is struggling with the brutal commercial realities of professionalism.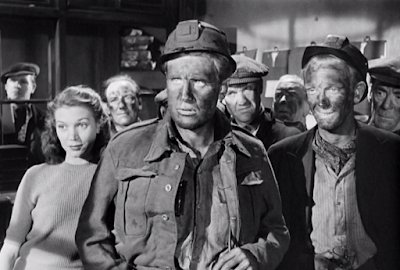 At the time of writing, Wales have one of the best rugby teams in the world: their fourth place in last year's World Cup was about right. Beneath this glittering surface Wales remains a nation small in both population and average stature with an underdeveloped local business sector limiting the scope for sponsorship and fewer youngsters playing the game.
This begs the question whether the rugby culture portrayed in Grand Slam will survive? Or has it always been a pastiche, an image which a certain type of Welsh people like to have of themselves that became a reality for want of anything else?
If so, it would cheer up those French philosophers like Baudrillard no end to know that in Grand Slam they have a perfect confirmation of their theories of how the image can become more important than the thing it represents.
About the reviewer: John Winterson Richards 
An experienced freelance writer as well as a consultant, John Winterson Richards has been commissioned and paid to write over 500 articles in print and online. He was a regular guest on the Mind Your Own Business podcasts and a major contributor to that website's blog.
John is the author of 'The Xenophobe's Guide to the Welsh' and the 'Bluffer's Guide to Small Business.' Under the name Charles Cromwell, John is the author of three novels, 'Young Herod,' 'Seven Days in Jerusalem,' and 'Leonardo Investigates: Death in Pisa.' All can be downloaded from Amazon. 
He is also the co-writer, with Andrew Harman, past Head of History at Filton High School, of 'The Context of Christ: the History and Politics of Judea and Rome, 100 BC - 33AD', also available on Amazon Kindle.

Published on January 5th, 2020. Written by John Winterson Richards for Television Heaven.