Hadleigh
1969 | United Kingdom
Super smoothy Gerald Harper starred as James Hadleigh, briefly seen the year before in the not-altogether successful series, Gazette, the owner of the Westdale Gazette, an ailing local newspaper that he inherited from his father, before putting it back on a sound footing and then selling his controlling interest. 
Before Gazette, Harper had become a household name in the BBC cult classic Adam Adamant Lives! a dramatic all-action fantasy series about a flambouyant Victorian who is frozen in a block of ice and then thawed out in the 1960s. 
Gazette, Yorkshire Television's first foray into drama, couldn't have been more different. The first episodes centred round Hadleigh's return to his Yorkshire estate following a disillusioning spell in London. Hadleigh soon finds himself clashing with the Gazette's editor, Walters (Jon Laurimore), who wants to run a story against the aristocrat's wishes. The drama was decidely low-key for this series, often slipping into the mundane with stories about a local clergyman being arrested for being drunk and disorderly, or a new road being built at the sacrifice of much-needed local housing being about the level of excitement. For this reason, Yorkshire decided that one season of Gazette was enough. However, they liked the character of James Hadleigh enough to bring him back in a revamped series that concentrated more on his struggles to keep his country estate, Melford Park, afloat, with the newspaper story being relegated pretty much to the back page.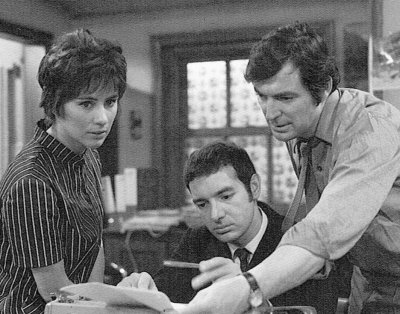 There were 52 episodes of Hadleigh between 1969 and 1976, tracking the life of the squire of the manor, a former civil servant before he inherited his wealth and mansion, through good times and bad. He still hires himself out to the Treasury from time to time to replenish his ailing finances, but overall his charming character, energy and sharp wit manages to see him through his ups and downs. At first Hadleigh is a bachelor with an apartment in Knightsbridge before meeting and marrying the independently wealthy Jennifer Caldwell (Hilary Dwyer), but Hadliegh's marriage, like his fortunes, are not meant to steer a steady course.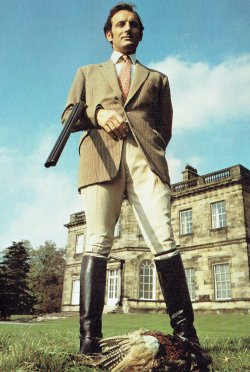 By the end of the fourth and final series we have witnessed the end of his marriage and a sharp dip in his finances and the final season concentrates on his efforts to retain ownership of his stately home. All four series of Hadleigh (as single seasons or a complete set), as well as Gazette were made available by Network DVD. the Series Four release included The Lonely Man on the Hill - a new, exclusive documentary covering all four seasons including interviews with cast and producers and the release of Gazette included a documentary, along similar lines, called The House on the Hill.
Published on December 20th, 2018. Written by Laurence Marcus for Television Heaven.