Life with Lucy
1986 | United States
Lucille Ball's place in television history has long been secure, thanks to the brilliance of I Love Lucyand (to a lesser extent) her subsequent series The Lucy Show and Here's Lucy. When the latter show ended its CBS run in 1974, Lucy fans had to settle for reruns–but considering her body of work, it wasn't a bad thing.
Still, for a workaholic such as Lucille Ball, retirement proved to be a daunting challenge. Playing cribbage and appearing occasionally on the game show Password was no substitute for filming a television series or heading a production studio. From 1974 until the early 1980's, Lucy appeared in a number of specials–some were well-received, others not.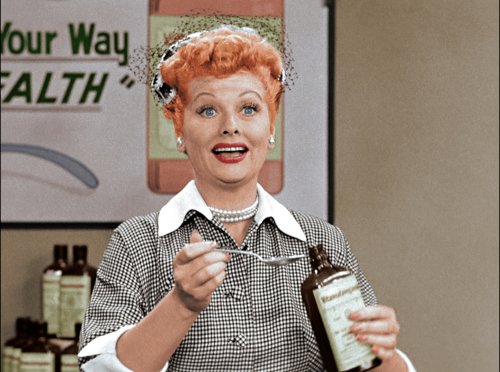 Flash forward to 1986: Former "Lucy" co-stars Vivian Vance and William Frawley had passed away and ex-husband Desi Arnaz was battling cancer. At the same time, the situation comedy was making a comeback, thanks to the success of The Cosby Show. Even older women were getting into the act, as co-stars (Who's The Boss; Night Court) or as leads (The Golden Girls). And with reruns of I Love Lucy more popular than ever before, the beloved comic was ready to return to series television.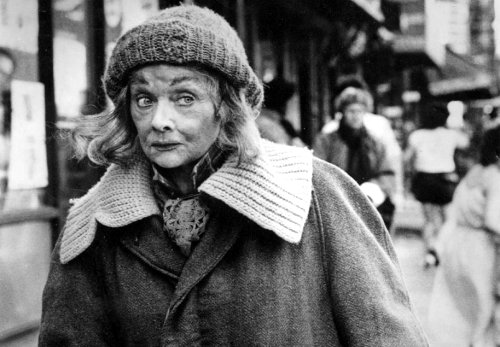 The season before, Ball starred in Stone Pillow, a made-for-television film where she portrayed a homeless woman living on the streets. Critics praised Ball's performance (but disliked the predictable plot); it did well in the ratings for CBS.
That success led both Ball and her second husband, producer Gary Morton, to consider offers for her return to series television.
Enter ABC. The network had fallen to third place, and was doing particularly badly on Saturday nights, where NBC's comedy lineup–anchored by The Golden Girls–was crushing the competition.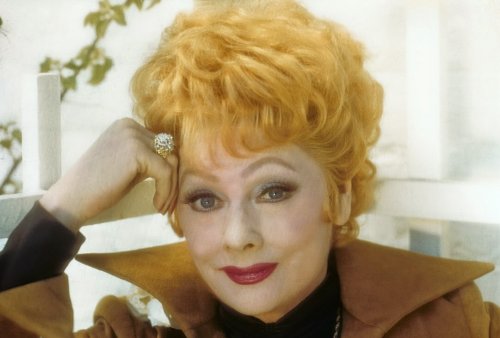 Aaron Spelling, ABC's top series producer, had an agreement with the network to produce a comedy. The network talked him into doing a show with Ball, thinking her presence could help level the playing field with NBC. Spelling (who had appeared in an I Love Lucy episode during the 1954-55 season as an actor) approached Ball; she initially declined. ABC then offered her a large amount of money for 22 episodes, whether they aired or not. In addition, ABC agreed to give Ball creative control and to air the series without a pilot. This time, Ball and Morton agreed.
But the redhead would only do the new comedy if her long-time co-star Gale Gordon appeared, and if her original I Love Lucywriters, Madelyn Davis and Bob Carroll Junior supervised the scripts. ABC agreed.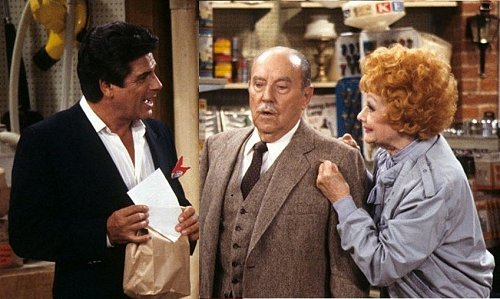 Initially, the idea was to do an ensemble show, not unlike Golden Girls. But the network felt if Lucy's new sitcom was to succeed, it would have to be similar to I Love Lucy. One problem: When "Lucy" first aired in 1951, the comic was in her early 40's. By 1986, she was now 75 years old--and the scripts were asking her to do the same stunts she perfected in the original series. (Gordon was 80 years old when the show began.)
Carroll and Davis came up with the idea of having Lucy play Lucy Barker, a widow who moves in with her daughter Margo MacGibbon (Ann Dusenberry), her husband Ted (Larry Anderson) and their children Becky and Kevin (Jenny Lewis and Phillip J. Amelio II). Lucy owns half of a small Pasadena, California hardware store with her late husband's business partner (and Ted's father) Curtis MacGibbon, played by Gordon. The show was originally going to be called "The New Lucille Ball Show," before a staffer came up with the better title of Life With Lucy.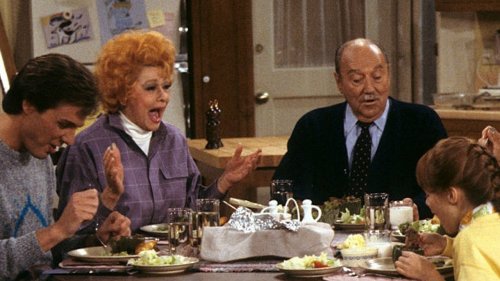 On the surface, all seemed well: Observers felt Lucy was happy to return to series television, and the live studio audience cheered loudly whenever she appeared on the stage (the comedy was filmed before the audience, using the multi-camera format perfected by–you guessed it–I Love Lucy.) Behind the scenes, there was reason to worry. 
Davis and Carroll (and the show's scriptwriters) fell back on many of the simple plots that worked for Lucy in the past. In some cases, those plots proved to be too familiar, leading to comparisons with "I Love Lucy" that the new show would never be able to overcome. 

Another difference was back in the 50's, Lucy had much-needed on-camera support from Vivian Vance and William Frawley, while the talented Desi Arnaz proved to be a skilled producer; he made sure the nuts and bolts of the series ran smoothly so that Lucy could perform her best. But Vance and Frawley were gone, and Arnaz was too ill to help Lucy in a time of need.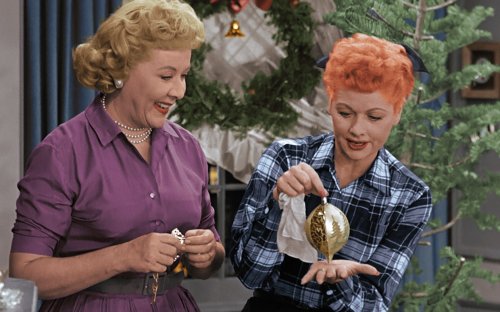 Gale Gordon was a very competent character actor, but never really challenged Lucy as Vivian Vance did. The rest of the cast didn't have the experience needed to pull off physical comedy. And Gary Morton–who was a stand-up comic when he and Ball married in 1961--was far from Arnaz's equal in producing a television series. The results were all too obvious. 
Life With Lucy first aired September 23rd, 1986. It ranked 23rd for the week, barely beating NBC's venerable sitcom The Facts of Life. But the initial episode was not sent out to critics–and when reviews came out over the next few days, they weren't kind.
Critics felt the scripts were old-fashioned and predictable; and some cringed watching an elderly Lucy and Gale perform stunts they did years ago. Lucy's timing was a bit off as well, in part because she now relied on cue cards to remember her lines. The viewing public seemed to agree. As the weeks went on, Life With Lucy fell in the ratings; within two months, it was among the lowest-rated shows on television. It shocked Lucy, because she had never failed in a series before.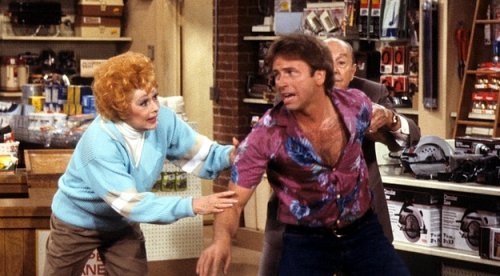 There were some bright spots: Lucille Ball had always been a fan of the sitcom Three's Companyand its star, John Ritter. (Ball actually hosted a 1982 "clip" special of the show, which was based on the UK series Man About the House.) When Ritter appeared on Life With Lucy as a guest star on the second episode, it was a mutual admiration society. During the filming, Ball claimed to have had a case of "Ritter-itis," and the two were brilliant in the scenes calling for slapstick; unfortunately, the overall writing was not at the same level. 

The eighth episode "Mother of the Bride," was written with plans to add veteran actress-comic Audrey Meadows to the cast as Lucy's sister. Most critics agreed it was the best of the Life With Lucyoutings as the former Honeymoonersco-star worked very well with Ball, reminiscent of the redhead's pairing with Vivian Vance. Unfortunately, not even Meadows could save what was becoming a major disappointment for ABC. Even though 13 episodes were filmed, only eight made it to the airwaves; the "Mother of the Bride" instalment was the last one to air on November 15th, 1986.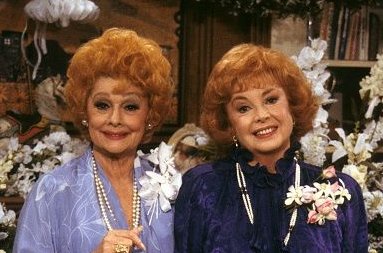 Aaron Spelling was notified by ABC the show was going off the air and the network would pay off the contracts it had with Spelling, Ball and Morton. According to author Geoffrey Mark Fidelman in his comprehensive guide "The Lucy Book," Spelling did not tell Ball directly about the cancellation. Instead, Spelling had one of his assistants phone Gary Morton with the news. Morton decided to tell Ball after shooting ended on what would be the final Life With Lucy episode, "World's Greatest Grandma."
Ball was indeed devastated; friends say the legendary comedienne felt the public's rejection of Life With Lucy showed nobody was interested in her anymore. She called long-time friend and actress Ann Sothern after learning of the cancellation, telling Southern she had "been fired ABC's let me go. They don't want to see an old grandma. They want me as the Lucy I was." If that wasn't enough of a blow, the man whom she shared 20 years of her life succumbed to lung cancer. Desi Arnaz–the "I" in I Love Lucy--died December 2nd, 1986. Soon after, Lucy went back into retirement.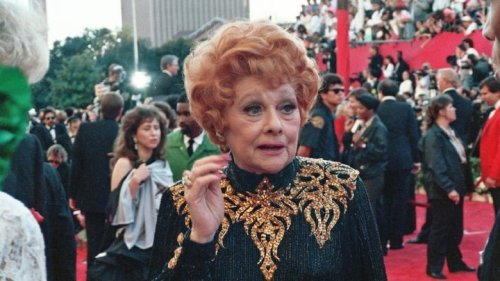 Her last television appearance came on March 29th, 1989, when she and Bob Hope appeared together on the Academy Awards show. The two opened a segment honouring the future of Hollywood talent; audiences gave the pair a standing ovation. Lucy was wearing an attractive black dress with a slit skirt. She never looked better. Less than a month later, she died of heart failure. The nation and the world mourned the passing of television's beloved clown. Even long-time network CBS pre-empted its regular programmes for a one-hour tribute to Lucy on the day of her death, April 26th, 1989.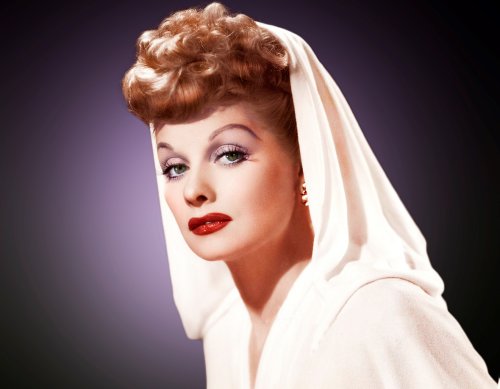 Today, the memories of Life With Lucyhave all but faded; the show has never been rerun or aired since 1986 as of this writing. Perhaps it's just as well. Lucy Barker wasn't the Lucy we knew and loved. For millions of Lucille Ball fans around the world, the woman known as Lucy Ricardo was (and remains) the true heir to America's television comedy throne. 
Published on November 30th, 2019. Written by Mike Spadoni (2006) for Television Heaven.