Brush Strokes
1986 | United Kingdom
The days of the cheeky chappie handyman may seem to be numbered, but in the 1980s it was a stereotype character that provided rich comedic material for the BBC in their new show, Brush Strokes, a huge success with the public that made a household name of lead actor Karl Howman.
The gentle strings behind the theme tune of Because of You, a big hit for Dexys Midnight Runners, playing over the opening credits that included writers John Esmond and Bob Larbey (The Good Life, Ever Decreasing Circles), promised success and duly delivered.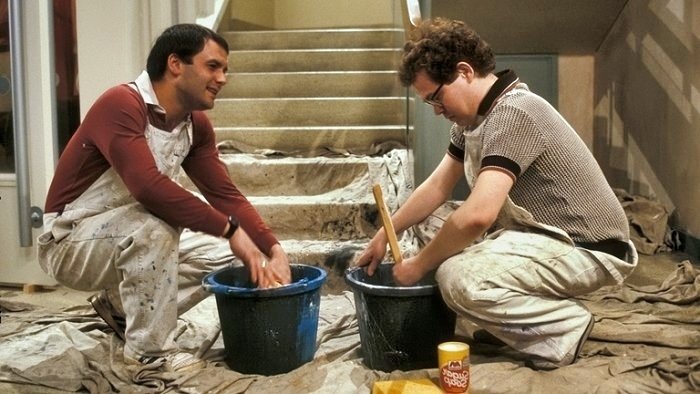 Howman plays Jacko, a painter and decorator with the firm of Bainbridges. He works for Lionel Bainbridge, played in rather more everyday man fashion by Gary Waldhorn, later to become the disapproving David Horton in Vicar of Dibley. The pair do not get along. Working alongside Jacko is Eric, his brother-in-law. Eric (Mike Walling) has married Jacko's sister and is the polar opposite of Jacko. Coming from a 2.4 children world, he is a far gentler character.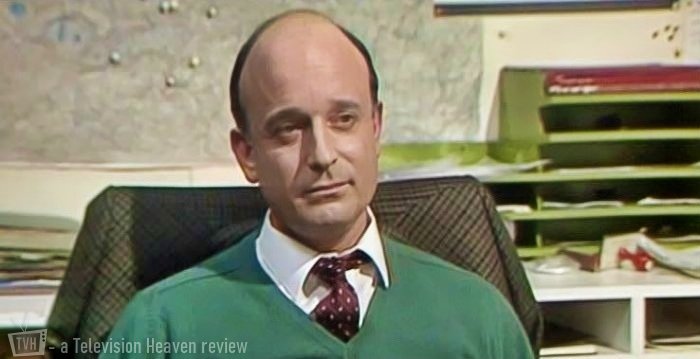 In the opening episode we see the full range of Jacko's charms – attempting to dodge a parking ticket, arranging a date with a stranger when assessing if she were the kind of woman he would be if he were reincarnated and if he came back as a lady, wooing Lionel's wife when dropping off keys for work, and then accepting an invite on a date from Lionel's new secretary. He then proceeds to try and juggle two dates on the same evening in opposite ends of the same pub, rather than surrender one over the other, much to the amusement of landlord Elmo, played to memorable effect by Howard Lew Lewis.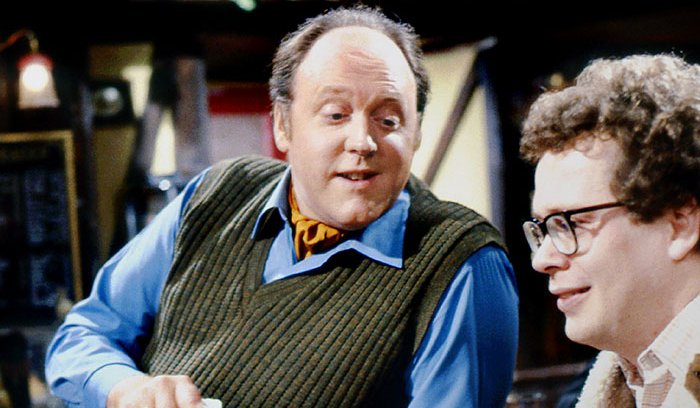 Across six years, Jacko is torn between the playboy lifestyle he has carved for himself and settling down, something all the more stable influences in his life are urging him to do. But it's just not possible for him to change. One of his two-for-one dates in the opening episode, secretary Sandra, allows Jacko further chances… but not until after Jacko has made his move on Lionel's daughter, Lesley, much to his boss's disgust. As if that wasn't bad enough for Lionel, Jacko's charms also appear to endear him to Lionel's wife Veronica (Elizabeth Counsell).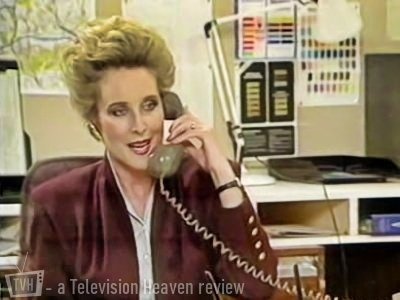 Jacko almost does settle down in as much as he and Sandra are due for marriage by the end of series three. Inevitably perhaps, the wedding doesn't happen, only the honeymoon. But it isn't the last time nuptials are on the table for the lady's man. By the final series, Lucia Morello has become his intended, but inevitably that wedding too fails to materialise.
The characters around Jacko's fast-paced world all develop as the series roles on. Lionel was killed off in 1989, Eric's cosy family continued to grow with the arrival of another offspring, but the most dramatic change was for Elmo. He emigrated to Australia in series four, but returns the following year having made his fortune down under. Despite his rather dopey demeanour and lumbering physique, he goes upmarket and trades his local pub in for a trendy wine-bar, surrounding himself with all the styling and trappings that 1980s yuppiedom offered.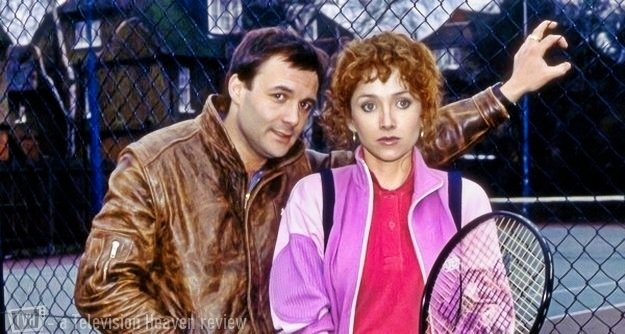 The continuing thread through all 40 episodes is whether Jacko will actually end his wandering ways or whether he will finally settle, and if so, with whom. We leave Jacko's two continual love interests, Sandra and Lesley, as powerful bosses. Sandra has taken over the family firm, while Leslie has been made manager of the wine bar when Elmo decides to sail the world. Whose arms did Jacko end up in? We'll never know…
Jacko is a tough character to appreciate through modern eyes. Initially we are drawn by his belief that every woman has something to offer, regardless of looks. On the face of it, refreshingly positive for a show in the mid-1980s. But the flip side to this is the immediate revelation that Jacko cannot resist his urges for women, which by inference then means that they are all 'fair game.' The figure we are supposed to despise in Lionel is actually the one we can now see the side of as he threatens his employee to stay away from his new secretary and that from a moral standpoint, he holds Jacko in very low regard.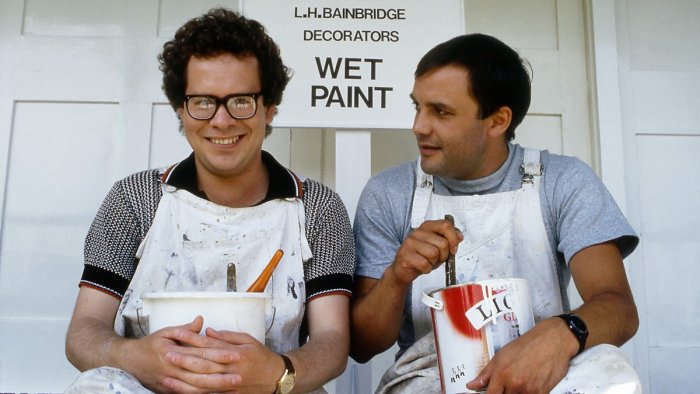 In retrospect, Jacko is somewhere between suave charmer and, as Lionel calls him, a dirty little toe rag. Better educated than his dating antics might suggest he would be, it would be easy to pour scorn on his shenanigans 30 years on, but just as with Ted Danson's portrayal of Sam Malone in Cheers, one can see why at the time the character was popular. He may not be acceptable now, but in the 1980s Jacko was a popular addition to sitcom world. Larbey and Esmonde would work with Howman again on Mulberry, a more unusual comedy in which Howman played the son of Death, which was axed after two seasons in 1993. Brush Strokes was a major success during changing times at the BBC, and the last successful collaboration between Larbey and Esmonde.
Review by Brian Slade:
Born and raised in Dorset, Brian Slade turned his back on a twenty-five-year career in IT in order to satisfy his writing passions. After success with magazine articles and smaller biographical pieces, he published his first full-length work, `Simon Cadell: The Authorised Biography'.
Brian is a devoted fan of the comedy stars of yesteryear, citing Eric Morecambe, Ken Dodd, Harpo Marx and Dudley Moore amongst his personal favourites. He was drawn to the story of Simon Cadell through not only `Hi-de-hi!' but also `Life Without George', a programme he identified with having grown up in the Thatcher era.
Published on May 18th, 2021. Written by Brian Slade for Television Heaven.