Love Hurts
1992 | United Kingdom
Adam Faith and Zoe Wanamaker star in this memorably bittersweet drama series charting the relationship between an entrepreneur with wildly fluctuating fortunes and a former City high-flyer. Co-starring Jane Lapotaire and Tony Selby, with guest turns from Jenny Agutter, Rik Mayall, Philip Glenister and Leslie Ash, Love Hurts was another huge success for veteran screenwriters Lawrence Marks and Maurice Gran, running for three series and earning Zoe Wanamaker a BAFTA nomination.
Forty-one-year-old Tessa Piggott has a well-paid media PR job in the City. Something of a high-flyer, her life may not be going exactly as planned but all-in-all she's not doing too bad - until the day that her boss and lover for the last seven years announces he is dumping her for a young salesgirl.
Vowing to overhaul her life and never to trust men again, Tessa moves into her own flat and takes a job offer from her friend and confidante Rabbi Diane Warburg, the chair of SEED (Society for Environmental and Ecological Development), a Third World development agency. As director of SEED Tessa is expected to lead by example; but hours before an important campaign-launch a disaster strikes at home that requires the services of an emergency plumber. Enter the flat, and into Tessa's life, 49-year-old divorcee Frank Carver, on the face of it an ordinary jobbing plumber, but unbeknown to her an ex-plumber turned millionaire businessman whose company has just bought out the plumbing firm. Frank's charming and sharp-witted chat leads Tessa to re-evaluate her resolve to remain single.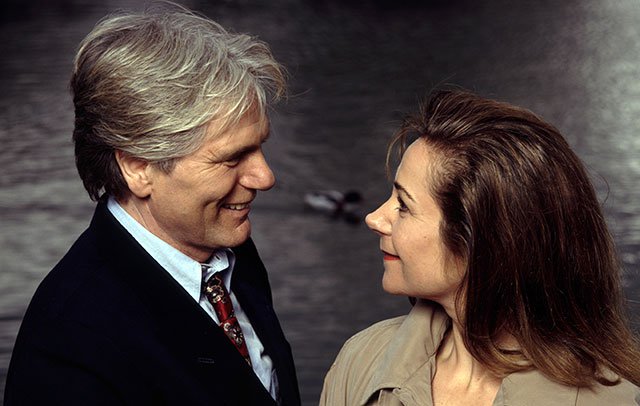 They eventually fall in love, but the road ahead is not an easy one as work pressures and time apart begin to take their toll, and all the while Frank is learning how to live with his college-age daughter, Jade, whose untidiness drives him to distraction. Fortunately for Frank, he can confide in his chauffer, Max.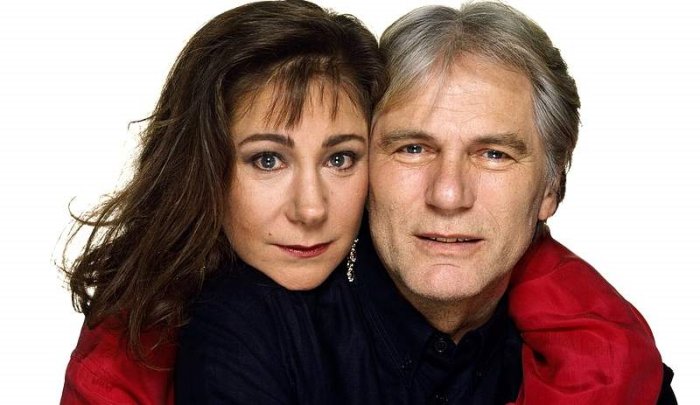 In series two, the couple tie-the-knot whilst on a business trip together in Russia, but married life proves to be just as complicated and fraught with obstacles, not least of all Diane's deceitful ex-husband, and Tessa's work rival, Bob Pearce, who is SEED's overseas director. 
By season three, Tessa is pregnant, eventually giving birth to baby Alice, and must contend with juggling work and parenthood. The course of work, life and love doesn't run smoothly in the Carver household, but along with the tears and frustrations there's laughter aplenty in this immensely watchable series.
Published on July 18th, 2019. Written by Marc Saul for Television Heaven.