Spring and Autumn
1973 | United Kingdom
Double acts for comedian Jimmy Jewel had been bitter sweet throughout his career. His partnership with cousin Ben Warriss ended in 1966, and while he had a hugely successful stint as one of a pair of on-screen siblings in Nearest and Dearest opposite Hylda Baker, the relationship between the two was notoriously toxic. When the show ended in the early 1970s it was of no great disappointment to either star, but while Baker's career went into freefall, Jewel went straight into a new comedy that provided a gently likeable double act with child actor Charlie Hawkins – Spring and Autumn.
The Spring and Autumn title was intended to reflect the life phase of the two leading characters who developed an unlikely friendship. Jewel played Tommy Butler, a retired railway worker from Yorkshire now struggling to find his place in the world. His unexpected new pal is teenager Hawkins, playing Charlie Harris, in the spring of his life but in need of direction from someone outside of his own broken home.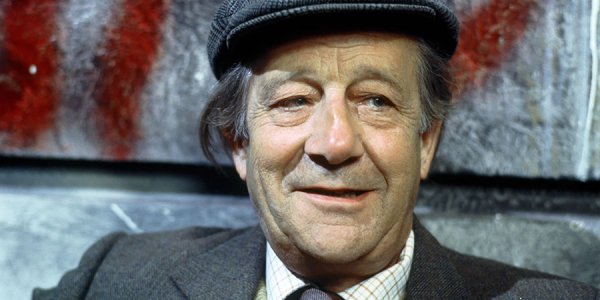 We're introduced to Tommy as he moves from his home to live with his daughter and her husband. Having already left his job, Tommy now finds himself in need of a new home as the bulldozers move in on his residence, demolishing the house where he had spent 40 happy years with his now deceased wife.
Tommy's possessions are limited. His most loyal friend is bizarre, but his only connection to the life he was now losing – his pet parrot Nelson, whose most distinguishing feature is that he is dead and stuffed. He remains a confidant for Tommy though as he prepares to up sticks to start a new life. As Tommy (and Nelson) wait to meet his daughter, he is pestered by an overly-curious teenager, Harris.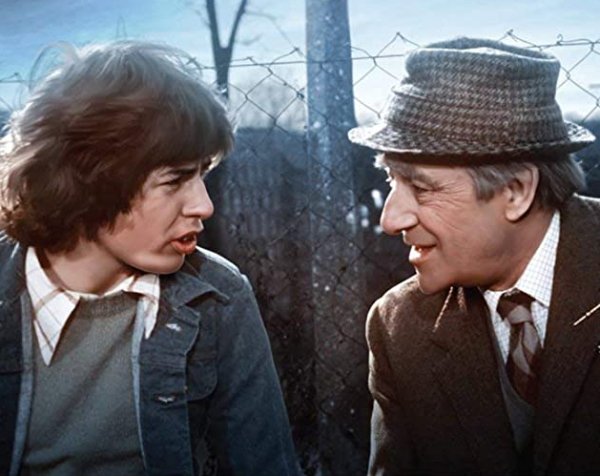 Charlie's life is as neglected as Tommy's, but at the opposite end of the age spectrum. He hasn't seen his Dad in years and is constantly getting up to mischief, incessantly telling lies and stealing things as much for attention as anything else, which is perhaps what endears him to Tommy.
Tommy's daughter eventually arrives to take her father to her home. Vera (June Barry) is married to Brian (Larry Martyn), but Brian is less keen on the new arrangement. He and Tommy are instantly at loggerheads, with Tommy permanently believing he is not welcome and Brian constantly irritated by this new irritation in his life, who seems determined to go out of his way to annoy him.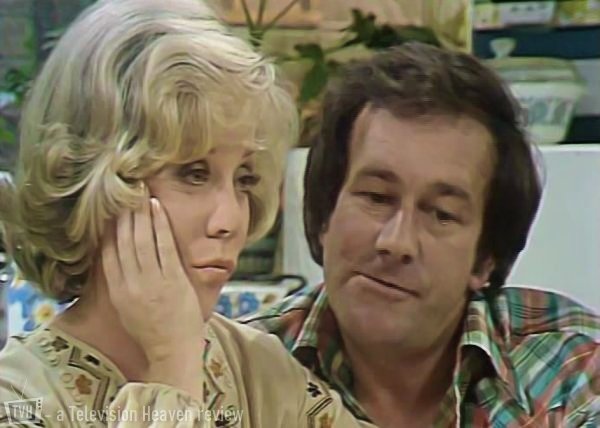 Tommy swiftly decides he is in the way and doesn't want to live there and heads back home, determined that the builders will have to knock him down with the house if they really want it. As he sits on the steps inside his now derelict house reflecting on his lifetime of memories, neither his daughter nor son-in-law come to encourage him back…but Charlie does. Charlie convinces him to return as his memories aren't in the bricks and mortar, but in his own mind and heart. The wisdom of the youngster convinces him to return to Vera and Brian, who hadn't even noticed he'd gone.
Charlie's intervention begins an unlikely friendship and across its four series the pair get into a range of scrapes as Charlie grows up under the tutelage of Tommy. Homework, girls, alcohol, families…these are topics a teenager needs advice on, but with his Mum always occupied and his Dad gone for years, Tommy steps up to impart his wisdom and experience.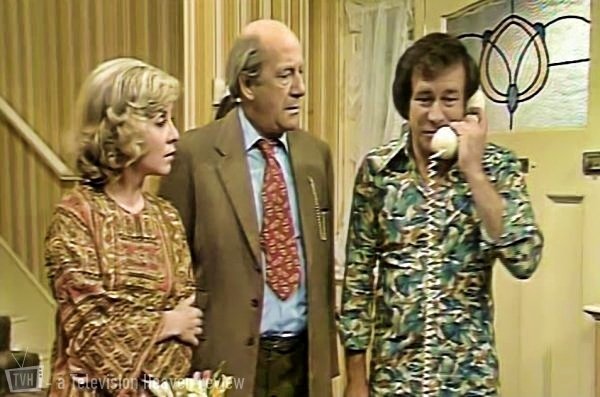 Across its four series from writing pair Vince Powell and Harry Driver, there is nothing particularly earth shattering in Spring and Autumn, but it's hard not to warm to the two lead characters. Charlie is having a rough start in life, while Tommy is at a loss in making a new life in his twilight years – especially when constantly battling with Brian. He regularly announces his departure to Sheffield – 'I'm not stoppin' where I'm not wanted.' Vera means well enough, but Brian is rarely tolerant and Charlie's Mum and Dad, the latter of whom appears later in the series, are tough to warm to.
Spring and Autumn hasn't exactly been a regular on nostalgia channels. It is of course dated in its comedy. Vera openly talked about getting a good hiding from her Dad when she was young in a very matter of fact way, and perhaps the warmth of the friendship between a man in his seventies and a 12-year old boy would make censors uncomfortable now. Indeed in one episode, there is concern at the fact that the friendship is deemed inappropriate. But in reality, the pairing are just two lost souls looking for direction and the show offers nothing more sinister than that.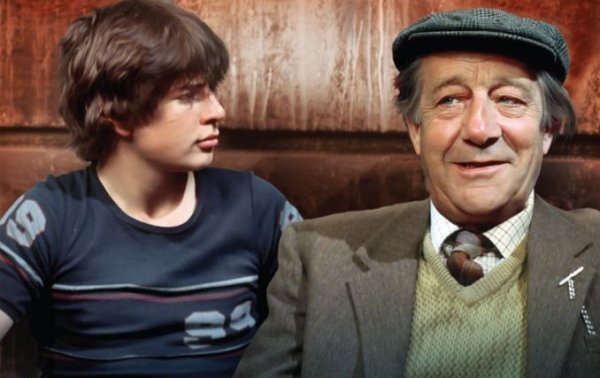 The supporting cast is largely forgettable. Martyn made the dubious call of surrendering his caretaker role in Are You Being Served? to Arthur English and his constant outrage can be a little grating. Jewel and Hawkins are hugely believable though - Powell and Driver had penned Nearest and Dearest, so knew full well how good Jewel would be in the lead role. The two make the gentle comedy of Spring and Autumn a likeable treat seemingly long forgotten to the archives.
About the writer of this article:
Born and raised in Dorset, Brian Slade turned his back on a twenty-five-year career in IT in order to satisfy his writing passions. After success with magazine articles and smaller biographical pieces, he published his first full-length work, `Simon Cadell: The Authorised Biography'.
Brian is a devoted fan of the comedy stars of yesteryear, citing Eric Morecambe, Ken Dodd, Harpo Marx and Dudley Moore amongst his personal favourites. He was drawn to the story of Simon Cadell through not only `Hi-de-hi!' but also `Life Without George', a programme he identified with having grown up in the Thatcher era.
Published on April 7th, 2021. Written by Brian Slade for Television Heaven.