The Final Test
1951 | United Kingdom
Regarded as one of Britain's greatest playwrights, Terence Rattigan enjoyed the theatre from a young age, sneaking off from school to see West End plays and writing dramatic pieces in his spare time. At the age of 22 he co-wrote, with his friend Philip Heimann, his first professionally produced play, First Episode - a love triangle in which Margot and David compete for the affections of Tony, an Oxford undergraduate. Its homosexual aspect was only hinted at and was possibly inspired by his unrequited love for his friend. Three years later his play French Without Tears appeared at the Criterion Theatre in London's West End, hastily put on when the theatre had an unexpected gap in their schedule. It became an unexpected hit and its long run established Rattigan as a popular playwright.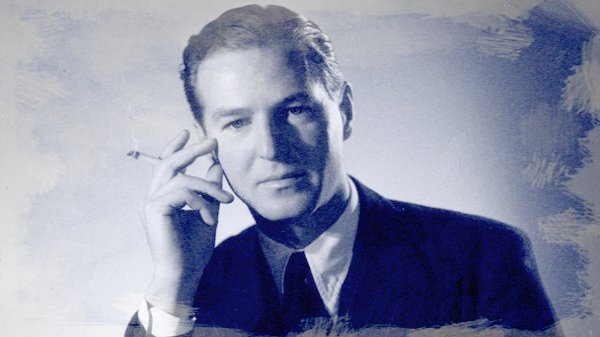 Rattigan's most productive and successful period was the post-war years, between 1946 and 1958 when he produced such works as The Winslow Boy, The Browning Version, Who is Sylvia?, The Sleeping Prince, Separate Tables and Variation on a Theme, amongst others. By the 1960s his main focus was on writing screenplays. His first was The Final Test, a light drama, set around leading cricketer Sam Palmer's last appearance for England.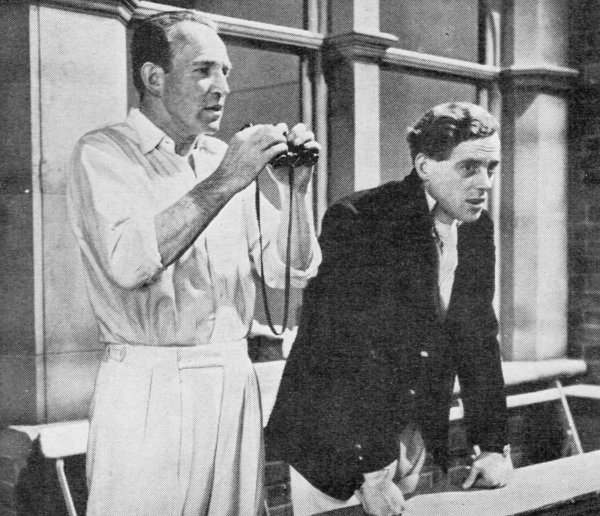 Rattigan knew his subject well. An excellent cricketer in his school days he was opening batsman for the Harrow Eleven and in 1929 he represented Harrow at Lord's in the annual match against Eton College. Sam Palmer desperately wants his son Reggie to be present at The Oval to witness his last match, but Reggie has no interest in Cricket whatsoever - his first love is poetry, and he has the chance to meet a hero of his, Alexander Whitehead, a renowned poet. But when he does meet Whitehead it turns out he is a huge fan of cricket. In order to impress, Reggie takes Whitehead along to the match.
Writing in the Radio Times in July 1951, Rattigan described how he set out to produce a work 'to which only television could really do justice.'
'The Final Test is, for me, the first test. For the last five years I have been a steady, often appreciative, and occasionally critical viewer of television drama, but the idea of writing especially for that medium had not occurred to me until I received the flattering invitation to contribute to the series Festival plays this summer.' Under the banner Television Festival Drama the BBC had commissioned a series of plays to coincide with the Festival of Britain, a national exhibition and fair that reached millions of visitors throughout the United Kingdom in the summer of 1951. Rattigan continued, 'It was with some nervousness that I accepted. Although I had seen productions of several of my plays on television, and, in the case of The Browning Version, had actually sat in the control room of Alexandra Palace during the performance and watched that bewildering feat of legerdemain by which the television producer keeps control of his actors and technicians, I had to admit to myself that these experiences had left me with a very bare knowledge of the technique of this mysterious new medium.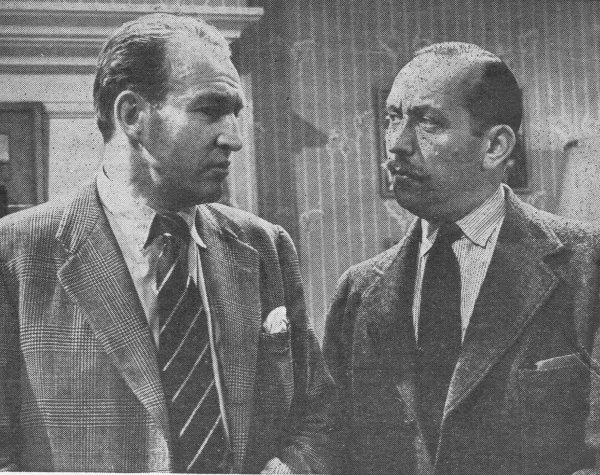 I suppose I could have evaded this difficulty by simply ignoring it. I could have written the sort of play I am accustomed to write, and in which the passing years have given me a certain claim to technical proficiency; and then have left it to my producer to make the necessary adjustments and emendations to suit his cameras. Perhaps misguidedly (though, of course, I don't really think so) I decided to reject this course as defeatist, and try to write something which I could at least ascribe virtue that it was composed especially for the medium; and indeed I gave myself the even more rigorous ambition of contriving that the resulting work should not be just a loose mixture of stage play and film (an obvious temptation to such a tyro as myself), but that it should be something to which, in effect, only television could really do justice.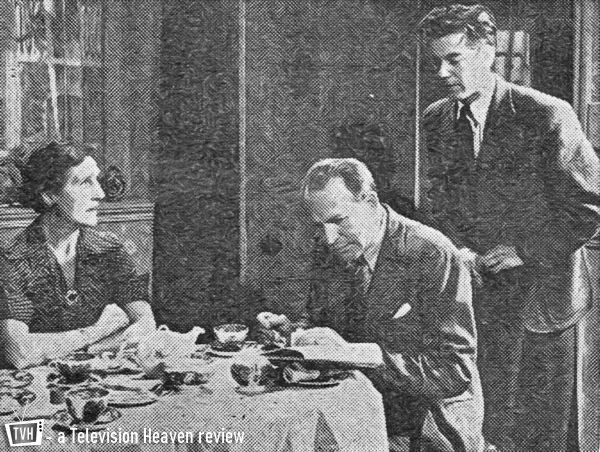 What subject, then, seemed best to fill these requirements? I chose carefully. Whether wisely is hardly for me to say. But I do believe that The Final Test, if it does nothing else, does at least justify its sub-title. I claim that is, in fact, 'A Comedy for Television.'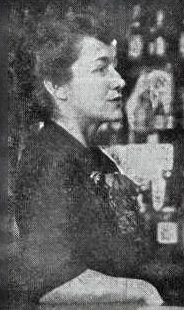 The Final Test was broadcast live on Sunday 29 July 1951 from 8.15pm to 10.00pm (approximately as live performances could either over or under run) with a repeat live performance the following Thursday. Critical response was positive with B. Bellamy Gardner writing in the short-lived publication Television Weekly, enthusing that the play was 'undoubtedly the best television has had for many a month. It showed the hand of the dramatist, Terence Rattigan, the craftsman who made a point of really studying the TV medium. The play was well-rehearsed, and finely produced by that most capable producer, Royston Morley. Acting honours go to Patrick Barr as Sam Palmer, Jane Barrett as Cora, and Joyce Carey as his sister, Ethel.' Gardner regarded it as 'A most enjoyable television evening.' Two years later, the production was remade for the big screen with Jack Warner in the role of Sam Palmer and Robert Morley as Alexander Whitehead.
Published on April 21st, 2021. Written by Marc Saul for Television Heaven.