The Flip Wilson Show
1970 | United States
Flip Wilson did what Nat King Cole failed to do: He became the first African American to successfully host a weekly variety series.  And unlike Cole (see The Nat King Cole Show for details), sponsors lined up to buy time on Flip's comedy-oriented hour.  For two straight seasons, The Flip Wilson Show was the second highest-rated series on television.  And for good reason: Wilson managed to break racial barriers by creating long-running characters that audiences loved.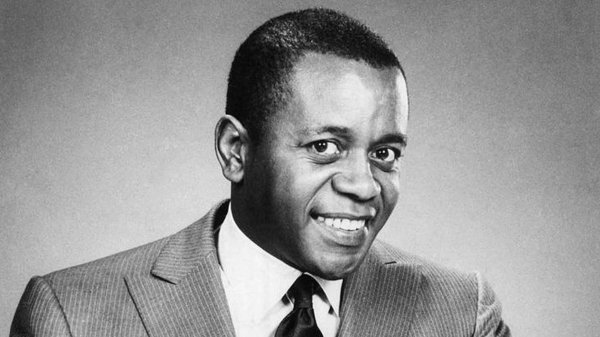 Clerow Wilson Junior was born on 8 December 1933 in Jersey City, New Jersey.  One of 18 children living in a poor household, the young man joined the Air Force after bouncing from foster homes and reform school.  He found he could make his fellow airmen laugh, and that led to a stand-up comedy career.  By the 1960's, Wilson (using the stage name Flip) became a regular at New York's Apollo Theater, and appeared on a number of variety shows.  It was a monologue about Christopher Columbus (told from a black point of view) that grabbed the attention of NBC executives, who offered Wilson his own weekly series.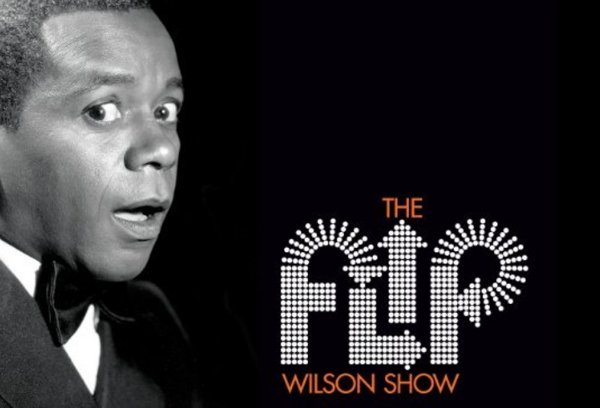 By 1970, the civil rights movement had taken hold and black entertainers were now seen regularly on American television. Wilson took the process a step further: Shot on tape "in the round" with a centre stage, The Flip Wilson Show combined a mix of skits by Wilson and his guests (both black and white), along with musical performances by such African Americans as Ella Fitzgerald, Ray Charles and Michael Jackson (with his brothers as part of the Jackson 5).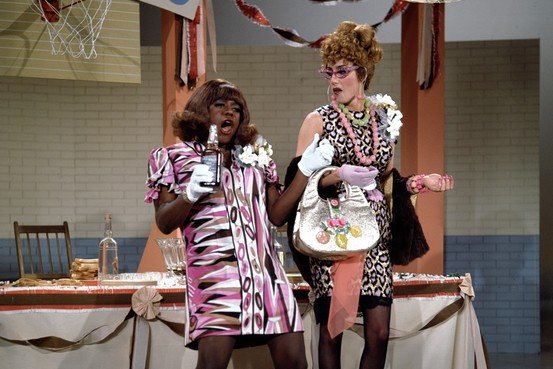 Wilson created comic characters familiar to many African Americans–yet they tickled the funny bones of just about everyone.  There was Geraldine Jones, a sassy single woman best-known for her boyfriend Killer and her catchphrases "What you see is what you get!" and "The devil made me do it!"  Reverend Leroy was the shady minister of the Church of What's Happening Now! And then there was Herbie, the ice cream truck driver with an attitude. Within weeks of its September 1970 premiere, The Flip Wilson Show became a top-ten smash, and the highest-rated series with an African American up to that time. During its run, it was nominated for 11 Emmy awards (and won two).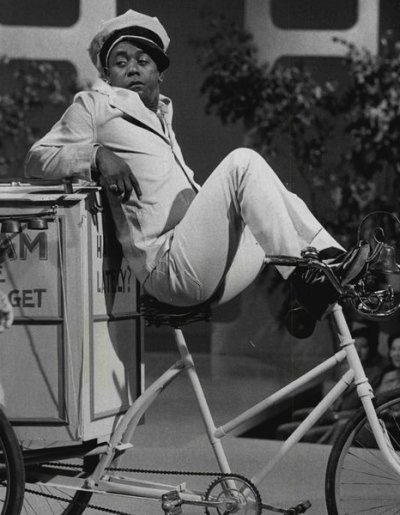 In the fall of 1972, CBS countered with a new rural family drama set in the Depression years.  At first, The Waltons failed to make a dent in Wilson's ratings. But by early 1973, a growing number of viewers switched channels. By its fourth season, The Flip Wilson Show fell out of the top 20, while The Waltons made the top five. NBC pulled the plug on Wilson's show in 1974.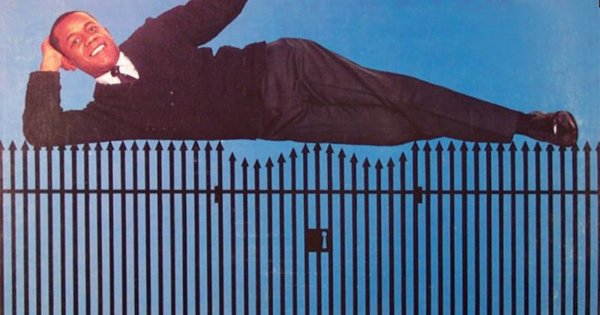 Wilson went on to guest star occasionally on various programmes (and starred in the short-lived CBS sitcom Charlie and Company in 1985), but for the most part kept out of the public spotlight until his death from liver cancer on 25 November 1998.  Flip Wilson's influence on African American comedy lives on–just ask Chris Rock, Dave Chappelle, and the Wayans family of In Living Color fame (an American sketch comedy series that ran from April 1990 to May 1994), among others. 
Published on March 24th, 2021. Written by Mike Spadoni for Television Heaven.