In the days before multi-channel television, the fight between the BBC and its commercial rivals at ITV for viewers often hinged on the light entertainment slots. Anything that won the battle of primetime was a valuable commodity, and the BBC during the 1970s already had the upper hand in terms of on-screen talent with the likes of Morecambe & Wise and The Two Ronniesguaranteed ratings successes. But when it came to situation comedy, there was one particular team that Auntie Beeb leaned on the most to bring in the viewers – David Croft and Jimmy Perry.
Croft was born in Dorset into an acting family, his mother Annie Croft having carved out an acting career that found her high up on the bill in 1922 when David was born, second only to Lupino Lane. Croft's father, Reginald Sharland, was also in the business and indeed in the same stage show as Anne at the time of David's arrival, albeit considerably further down the order.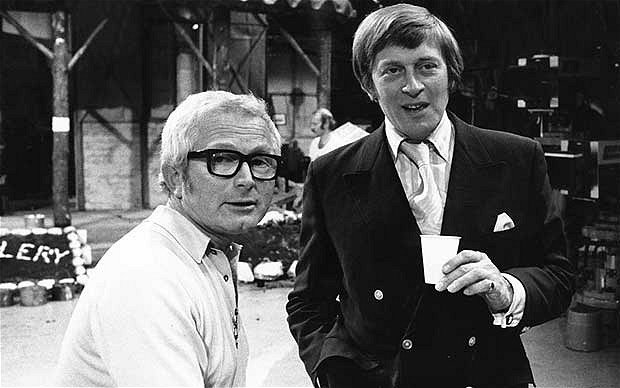 Perry was not born into the theatre, instead he was the son of an antique's dealer, and he would find his own theatrical leanings learning his craft post-war at RADA, and putting it into practice within the holiday camps of Butlins as a redcoat between terms.
Croft had been working for independent production companies, dabbling in acting, with not much success, producing, directing and writing. With more than 250 productions under his belt, Croft arrived at the BBC in the early 1960s, taking a job as a producer. Amongst the many shows Croft worked on was Beggar My Neighbour , a now largely lost sitcom starring June Whitfield and Reg Varney among others. It was while casting for a smaller part of Varney's brother that Croft met Jimmy Perry, somebody he saw as an ideal fit for the flamboyant nature of the character he was auditioning to portray.
It was shortly after getting the part that Perry approached Croft's wife with a few scripts of The Fighting Tigers , a provisional title for a sitcom based on Perry's experiences in the home guard. Perry liked what he saw, but due to Perry's inexperience, the BBC encouraged Croft to co-write the rough drafts into a pilot episode and so comedy-writing royalty was born.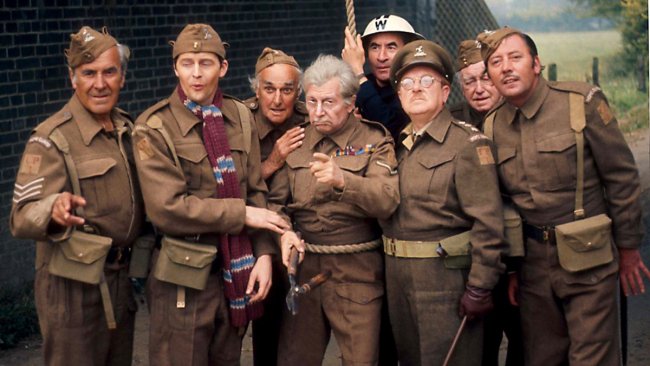 Little needs to be said about the success of Dad's Army, the new title given to the spawn of those early Perry drafts. It collected BAFTA awards throughout its run on television as it chalked up 80 episodes across nine series, as well as proving a success on radio and as a stage production. By the time it wrapped up in 1977, with its cast showing signs of age, it had entrenched itself into the fabric of British comedy and it remains idolised and quoted by fans worldwide.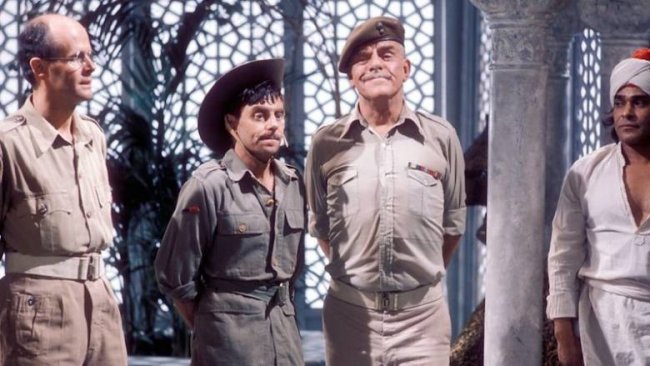 Before Dad's Army finished its run, Croft and Perry moved on to another military themed show for their next venture, It Ain't Half Hot Mum . This show drew upon the pair's experiences in India, in particular Perry's involvement with the Royal Artillery concert party. Masking Kings Lynn as the Indian jungle, the show was a huge success, but the truthful manner of how its characters and their lines were portrayed means that of all Croft and Perry's successes, It Ain't Half Hot Mum remains accessible only on DVD releases.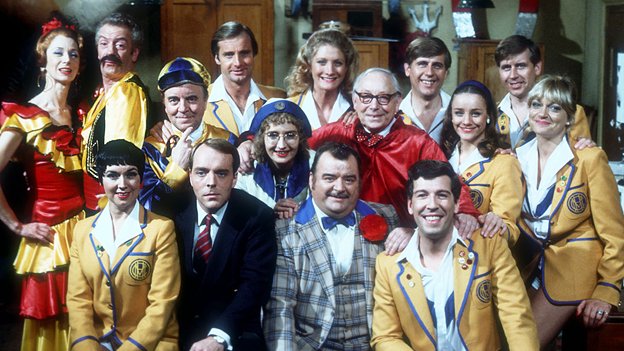 Continuing to draw on their own experiences, the pair with the golden pen moved on to a comedy set in the 1950s and focussed on the ragtag selection of staff at a British Holiday Camp. Arriving on screen in 1979, Hi-de-hi! aired at a time when Butlins and Pontins were still popular choices for holidaymakers, so it was no surprise that the adventures of the entertainments staff at Maplins Holiday Camp were an instant hit. Simon Cadell, Ruth Madoc, Jeffrey Holland, Paul Shane and Su Pollard in particular become overnight successes. Even surviving the departure of Cadell after five seasons, Hi-de-hi!remained a ratings hit through to its ninth and final series, hitting a fine blend of slapstick seaside comedy and gentle, poignant nostalgia.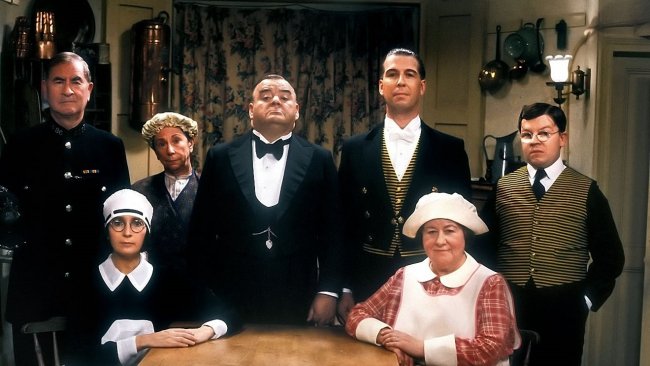 The final foray for Croft and Perry emerged from the demise of Hi-de-hi!. Although Hi-de-hi! performed well in the ratings after Cadell's departure, the writers felt that the show had lost its direction when compared to their original plans. Nonetheless, they felt the ensemble that remained were a unit worth maintaining and so they set about creating You Rang M'Lord, a pastiche of Upstairs, Downstairs , even employing a 50-minute format, an unusual move for a BBC sitcom.
Croft however was becoming increasingly frustrated at the changes occurring in the BBC's corridors of power, in particular at the approach of John Birt first deputy and then director-general at the corporation. The show was poorly scheduled against Croft's wishes. A focus on budgets over quality was a constant frustration, and although You Rang M'Lord held up fairly well in the ratings, Croft quit the BBC when he became aware that the corporation did not run repeats of his shows ahead of new series to generate the necessary interest.
The change in taste of the British public and the less subtle humour that mirrored those changes, combined with Croft's discontent with the hierarchical changes at the BBC were undoubtedly the principal factors in the pair disappearing from the comedy writing scene.
However, the emergence of nostalgia-fuelled satellite channels has ensured that the likes of Dad's Army , Hi-de-hi! and 'Allo 'Alloremain fixtures on our screens. And with the genuine affection for their creations, it's safe to say that long after some of the in-your-face comedy shows of the modern era have vanished from its thoughts, the British public will always crave the comfort and class that came from the pens of David Croft and Jimmy Perry.
About the Writer Brian Slade
Born and raised in Dorset, Brian Slade turned his back on a twenty-five year career in IT in order to satisfy his writing passions. After success with magazine articles and smaller biographical pieces, he published his first full-length work, `Simon Cadell: The Authorised Biography'. 
Brian is a devoted fan of the comedy stars of yesteryear, citing Eric Morecambe, Ken Dodd, Harpo Marx and Dudley Moore amongst his personal favourites. He was drawn to the story of Simon Cadell through not only `Hi-de-hi!'but also `Life Without George', a programme he identified with having grown up in the Thatcher era.

Published on November 25th, 2019. Written by Brian Slade for Television Heaven.