You Rang, M'Lord?
1988 | United Kingdom
The seventies and eighties had been a golden time for the BBC sitcom, and jewel in the company's crown of writers had been David Croft, sometimes pairing with Jimmy Perry and sometimes with Jeremy Lloyd. By the mid-1980s, Croft's powers were being tested as a new wave of rebellious comedy began to take over the screens. Shows like The Young Ones and Blackadder were forcing the cosier offerings into retirement, and Croft was no exception. Are You Being Served? finally buckled in 1985, albeit the cast returned for the short-lived Grace and Favour in 1992, and by Croft's own admission, Hi-de-hi! was running out of steam. Since Simon Cadell's departure from Maplins, while the show remained popular with healthy viewing figures, Croft felt it had drifted from its original intentions and so was on the lookout for a new vehicle with Jimmy Perry.
The Hi-de-hi! cast were a solid troupe despite Cadell's departure and Croft set about finding a new comedy that could keep the core of them together. Croft and Perry settled on a subject that Croft had tried with Jeremy Lloyd briefly a few years earlier without success – a comedic take on Upstairs, Downstairs, the hugely successful drama centred around the aristocratic home of a member of parliament and the staff employed to keep the home functioning in accordance with social standing of the time, set as it was in the early decades of the 20th century.
Croft and Perry stuck to type, with Donald Hewlett and Michael Knowles, having played the officers in It Ain't Half Hot Mum, taking principal roles in the Upstairs, while the core of the Hi-de-hi! cast were kept together in the Downstairs roles, Paul Shane, Su Pollard and Jeffrey Holland leading the way.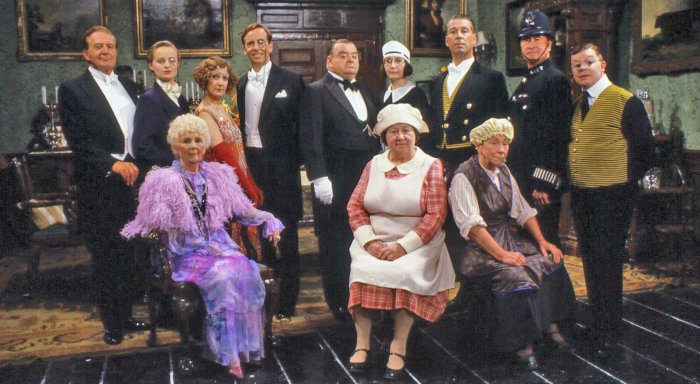 Unlike Hi-de-hi!, You Rang M'Lord? was given a 50 minute slot, allowing the writers to focus on character development without the need for belly laughs at every turn. Its pilot episode however was besotted by problems, primarily because the workers on the set were out on strike. Supposedly set in a manor house, the sets were largely unfinished, but aware that pulling the plug on the pilot would probably end any chance of a series being commissioned, filming continued and the show pulled in enough viewers to be considered worthy of ordering more.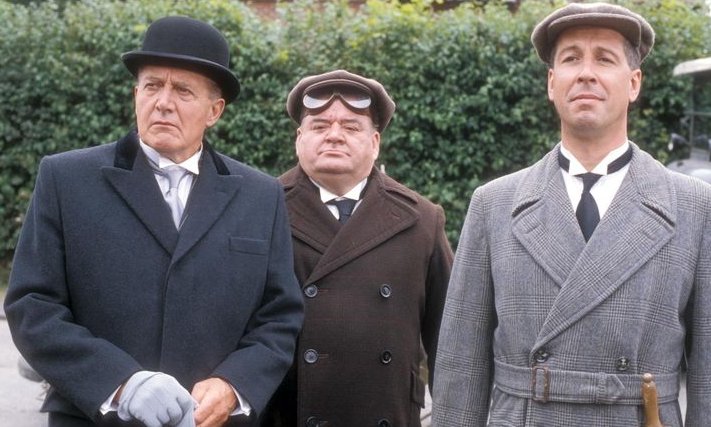 Paul Shane played Alf Stokes, the lead of the staff. Shane believed that he was a more enjoyable role to play, primarily because he was a more selfish character than Ted Bovis in Hi-de-hi!. Stokes wanted to be superior to his employers and was prepared to be as dastardly as necessary to achieve that. Elsewhere, the show's longer running time allowed them to dabble in more pertinent areas. The class struggles were a given, but Croft and Perry tackled a number of issues around morality that would have been relevant in the 1920s. As much as they were dealt with extremely tactfully and compassionately, critical reception was not as welcoming as audience figures suggested they should be.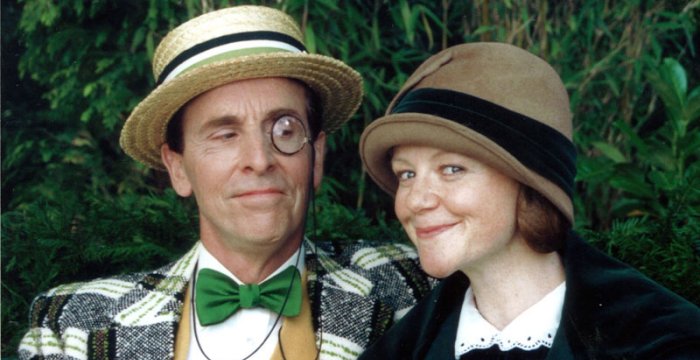 Croft felt that You Rang M'Lord? suffered from poor scheduling. The BBC in its alleged wisdom decided it was Saturday evening material, but with its more character driven subtle humour and social commentary its extended running time lent itself to late evening midweek audiences, or indeed Sunday evening slots.
By season three, Croft had realised that as the winds of change were sweeping through the BBC, the show's days were numbered, and when he realised that repeats were not forthcoming when trying to promote the new series he decided that his own time at the BBC was up.
Repeats of You Rang M'Lord? are rare. Croft and Perry thought it was up there with their finest work, but with a vast array of supporting cast and the BBC's own comparative apathy to the programme, it rarely sees light of day, relying on the devotion of its fan base and DVD sales. There's no question however that this is a series of high quality writing and fine ensemble performances that was simply suffocated by the changing face of television's grey suits.
Published on June 7th, 2019. Written by Brian Slade for Television Heaven.