Best remembered as French police chief Charles Dreyfus, the long-suffering, maniacal eye-twitching boss of Inspector Clouseau in the Pink Panther series of films, Herbert Lom spent most of his career on stage and in movies playing sinister villains. It was something that he was resigned to, acknowledging that "In English eyes, all foreigners are sinister."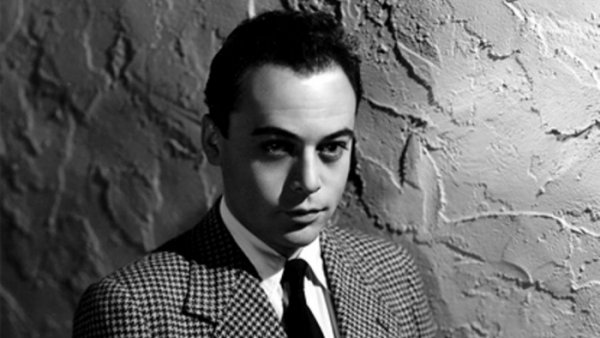 Herbert Charles Angelo Kuchacevich ze Schluderpacheru was born into an impoverished aristocratic family in Prague on 11 September 1917.  After finishing his basic schooling he studied philosophy at Prague University where he got his first taste of acting by organising the Uni's student theatre. Mindful that he and his parents – Christian father, Karl Kuchacevich ze Schluderpacheru, and a mother of Jewish descent, Olga Gottlieb, would be subject to intense scrutiny by the oncoming Nazi invaders, Herbert left Czechoslovakia for Great Britain in 1939 with his Jewish girlfriend Didi. When they arrived at Dover port, customs officials decided that Didi did not have the correct papers to enter the country, and she was sent back home. Her subsequent death in a concentration camp haunted Herbert for the rest of his life.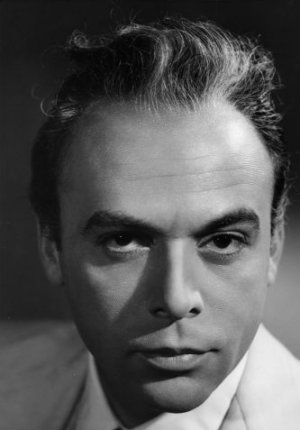 Herbert chose the stage-name Lom whilst still living in Czechoslovakia because in contrast to his real name, he wanted the shortest surname possible. And it was here that he made his breakthrough in acting at the age of twenty when he made his screen debut in Vladimír Slavínský's Woman Below the Cross. He appeared in two more films before leaving for the UK. On his arrival in Britain he joined the BBC European Service, his linguistic abilities proving a great asset. At the same time he pursued his acting career and in 1940 he appeared in a British propaganda film, Mein Kampf - My Crimes, which was a mixture of re-enactments and documentary footage relating the story of the rise to power of Adolf Hitler and his Nazis in Germany, and the danger they posed to Europe and the rest of the world. The film starred Peter Ustinov and Robert Beatty and Herbert played the part of a fanatical Hitler youth. A far cry from the reality of his true nature.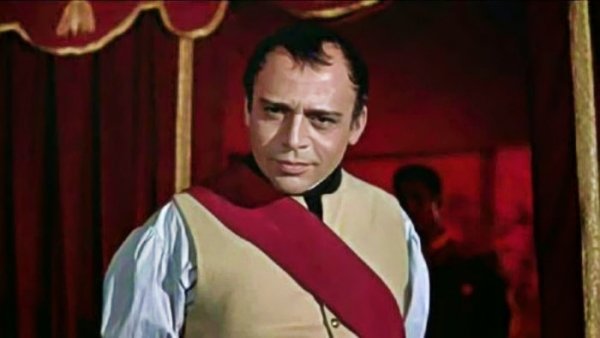 Two years later, in 1942, Herbert was chosen to play Napoleon Bonaparte, due to his physical resemblance to the historical figure, in Carol Reed's The Yong Mr Pitt, a biopic that tells the story of the life of Pitt The Younger, who became Prime Minister of Great Britain at the age of twenty-four. It was the first of his three incarnations of Napoleon,  the others coming in War and Peace (1956), and in William Douglas-Home's play Betzi, in a West End production in 1975.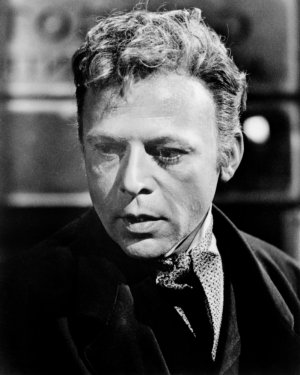 With his penetrating eyes, saturnine looks and foreign accent, which could easily pass for French, Spanish, Arab, or Greek, Herbert found himself quickly typecast into certain types of roles. In The Seventh Veil (1945), he used his rich, deep voice to guide a concert pianist, Ann Todd, through her past with the aid of drugs and hypnosis. It was for this role that television producers would remember him almost twenty years later when he was cast in his own television series. By the time Herbert made his television debut in a 1951 BBC play Dr. Kurt Fischer playing the titular character, he was already a leading man, his name often appearing at the top of the billing, albeit mainly in b-movies.
He was often left feeling frustrated and dissatisfied that he never had the chance to realise his full potential on screen but said philosophically, "When you are tempted to say no, they offer you so much money it would be irresponsible to one's family, to one's children, to refuse." In 1948 he married Dina, with whom he had two sons. They lived in London, the Canary Islands, and the French Riviera. The couple divorced in 1971. Lom subsequently married and divorced twice more and had a daughter with Brigitte Appleby.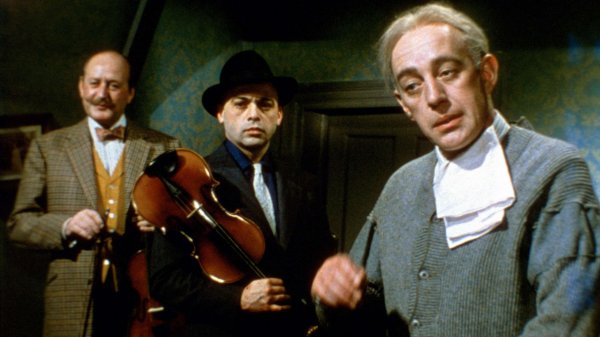 Alexander Mackendrick's The Ladykillers (1955) - one of the best loved Ealing comedies, was one of the few films that Herbert looked upon with affection. As the most menacing of the gang trying to bump off an old lady, he ends up falling backwards off a railway bridge, landing in a passing goods wagon. At the time that the film was being shot, Herbert had landed the lead at the Theatre Royal, Drury Lane in the musical The King and I. Having had his head shaved for this role is the reason he always kept his hat on in The Ladykillers. He spent two years playing the King of Siam opposite Valerie Hobson, who was making her last stage appearance before devoting herself to supporting the political career of her husband, John Profumo. He possibly may have appeared in the movie of The King and I. When he was offered the part, he was invited to America to meet the writers of the show, Rodgers and Hammerstein. But he was refused a visa, presumably because he was suspected of harbouring left wing views at a time when McCarthyism prevented many actors from pursuing their careers. Ironically, for many years Herbert was also barred from returning to Czechoslovakia because of his criticism of the communist government there.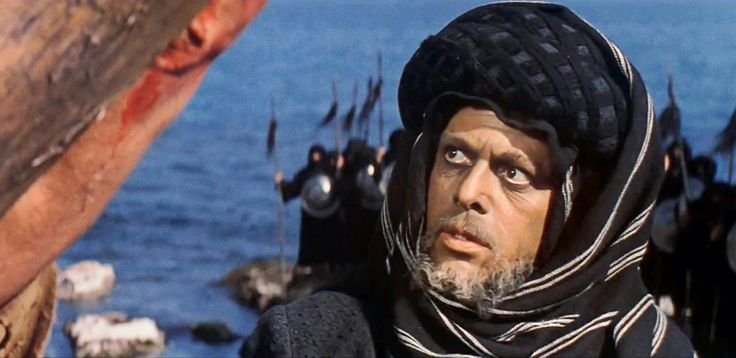 He continued his career in the 1950s and into the 1960s with roles opposite Robert Mitchum, Jack Lemmon and Rita Hayworth in Fire Down Below (1957) and won the title role in Hammer Films' production of The Phantom of the Opera (1962). He also played Captain Nemo in Mysterious Island (1961) and landed supporting parts in El Cid (1961) and in Spartacus (1960) he was a pirate chieftain contracted to transport Spartacus' army away from Italy. In 1963, he landed the role that was to make him a household name.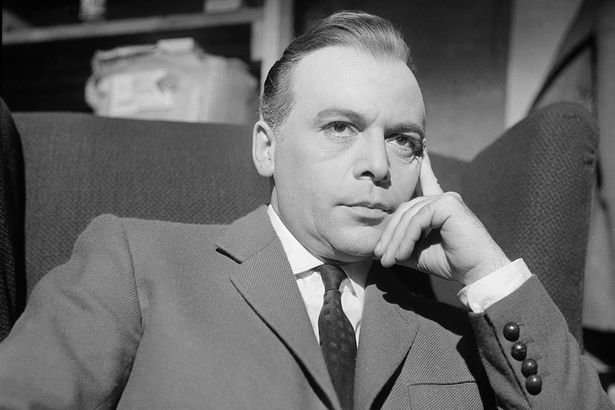 In The Human Jungle (1963-64), Herbert played the role of Dr Roger Corder, a Harley Street psychiatrist. During his working week he would help mothers who couldn't cope with their children, fathers who had run away from their homes and their responsibilities, young people fighting against authority and those who, having lost all self-respect, had also lost the will to live. It was Herbert's first leading television role, and one that he accepted readily as the subject matter interested him greatly. "When I played my first psychiatrist (in The Seventh Veil) I was deeply interested in the subject because I had a friend who had recently undertaken such treatment. But I've always had a latent feeling for the mysteries of the subconscious."
However, after the series finished he was critical of the role he played. "A boring part," Lom admitted. "All I had to do was sit behind a desk saying, 'And vot happened next?', and the terribly interesting patient got all the good bits." Despite this, the role brought Herbert up to 2,000 letters a week from people who hoped he could help them with their problems, which brought Herbert some pleasure because he felt he was contributing to resolving the fears many people had about psychiatry.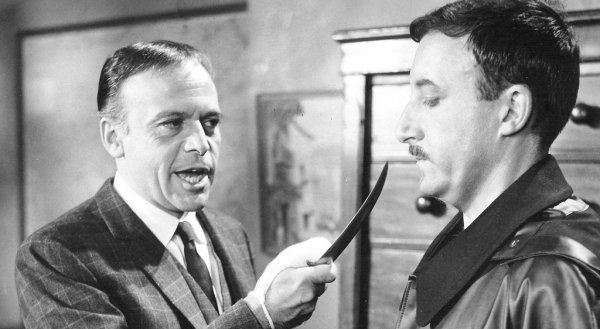 Towards the end of filming, Herbert was offered a role in the film A Shot in the Dark, which was a sequel to The Pink Panther, a film that the previous year had been made with David Niven in the lead as the wealthy gentleman jewel thief Sir Charles Lytton. The film had starred a host of international stars including Robert Wagner (USA), Claudia Cardinale (Italy) and Capucine (France). But the unexpected star of the film became Peter Sellers as the bumbling Inspector Jacques Clouseau who is assigned to provide evidence of Lytton's criminal career. Sellers won so many plaudits for the film that Director and co-writer Blake Edwards quickly commissioned a second film with Sellers in the lead role. Herbert had worked with Sellers on The Lady Killers and Sellers, something of a complex character himself, always felt comfortable working with actors he knew and liked. The role that Edwards had in mind for Herbert was that of Clouseau's boss, Chief Inspector Dreyfus, who would become more and more frustrated and agitated at Clouseau's incompetence until, ultimately, he would try to murder him. "I owe Blake the fact that I've been doing comedy," Herbert later remarked. "When he called me for the first time, he said, 'You've been the heavy so often, but I think you're a funny man.'" Both Herbert Lom and Peter Sellers turned in masterful comedic performances.
After A Shot in the Dark, Herbert returned to non-comedic roles. He appeared in a number of US TV series as a guest star in The Man from U.N.C.L.E. and Hawaii Five-0 and appeared in Gerry Anderson's sci-fi cinema release Doppelgänger (US title: Journey to the Far Side of the Sun) before returning to his role of Clouseau's boss in The Return of the Pink Panther in 1975 when he summed up Seller's character with the line: "Compared to Clouseau, Attila the Hun was a Red Cross volunteer!" In The Pink Panther Strikes Again (1976), Dreyfus escapes from an asylum and becomes a master criminal and in Revenge of the Pink Panther (1978) he is driven crazy again. One of Dreyfus' traits was a nervous wink that got more and more pronounced as his frustration grew and he descended into madness. "I had a scene with Peter in my office." Explained Herbert. "He said something like, 'Don't worry chief, I'll settle it,' and gave me an encouraging wink. So I started winking out of nervousness, and couldn't stop. It wasn't in the script, but Blake Edwards loved it. But it became a problem. I made those films for 20 years, and after 10 years they ran out of good scripts. They used to say to me, 'Herbert, wink here, wink.' And I said, 'I'm not going to wink. You write a good scene and I won't have to wink!"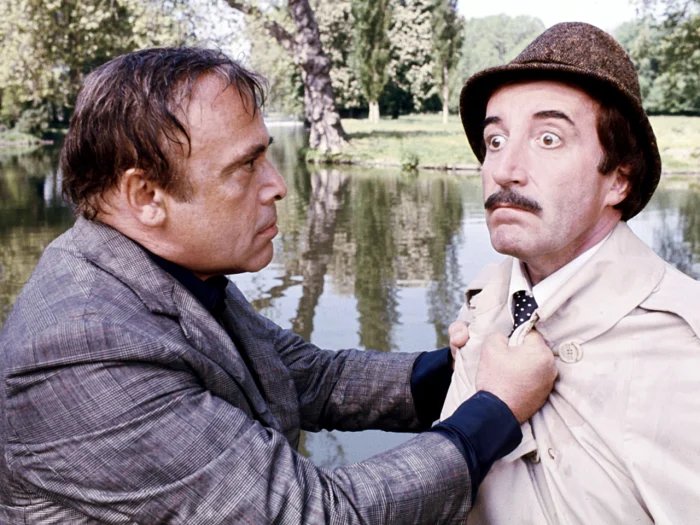 A lot of actors would later claim that they had problems working with Sellers who was notoriously cantankerous and paranoid on occasions. "Peter Sellers was always a mixed-up guy, a childish fellow." Said Herbert. "But if you're fond of children, you're also fond of childish men. He was always very helpful to me. After he was famous and when I was still in trouble with the US embassy, he wrote a letter in support of me which was magnificent."
Herbert's career continued into the 1980s, he played opposite Walter Matthau in Hopscotch (1980) and had a memorable role as Christopher Walken's sympathetic doctor in The Dead Zone (1983). In 1991 he appeared in the British comedy The Pope Must Die which starred Robbie Coltrane, but by this time he was taking fewer roles, content to enjoy his later years out of the spotlight. He appeared in a guest role in the BBC sitcom The Detectives in 1994 but it would be another ten years before he'd appear on screen again for one last appearance, which was in Agatha Christie's Marple: The Murder at the Vicarage, opposite Geraldine McEwan as Agatha Christie's famed amateur detective.
An entertaining raconteur, a keen amateur painter and a collector of 20th-century masterpieces, Herbert also wrote two entertaining and scholarly books; Enter a Spy: The Double Life of Christopher Marlowe and Dr Guillotine. He claimed that he enjoyed his writing more than acting. "When I'm writing, there's nobody watching me. It's a terrible thing to be watched, either by the audience or by the camera" said the man who was seldom away from the screen and was always eminently watchable.
Herbert Lom died in his sleep at the age of 95 on 27 September 2012, in London, England.
Published on June 19th, 2022. Written by Laurence Marcus for Television Heaven.