'for all the radio and cinema success, mixed with some theatrical performances of note as well, television just didn't know what to do with Kenneth Williams'
by Brian Slade
For most of the stalwarts of the Carry On movie franchise, television subsequently provided a steady run of small screen success. Sid James had performed in a number of sitcoms before finding huge success in Bless This House, Barbara Windsor spent many years ruling Albert Square in EastEnders and the likes of Hattie Jacques, Joan Sims and Kenneth Connor would all find regular sitcom work. Strangely, however, arguably the name most synonymous with the bawdy comedy series never quite found a regular home on the small screen, despite being one of the most famous faces – and voices – on the box…Kenneth Williams.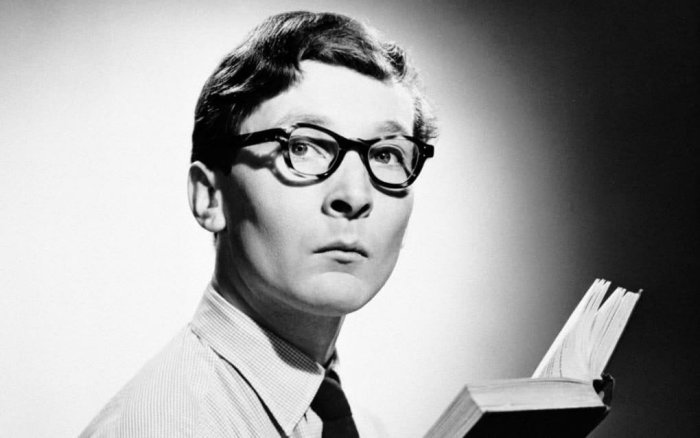 Williams first came to the British public's attention via Tony Hancock. Having been brought in by Denis Main Wilson to appear on Hancock's Half Hour in 1954 on radio, Williams was happy to do so, but despite the success was, somewhat inevitably, largely critical of his own performances. Hancock tried to convince Williams that he was wasting his time in legitimate theatre (he was appearing in Saint Joan at the time), but Williams was of course a difficult man to critique.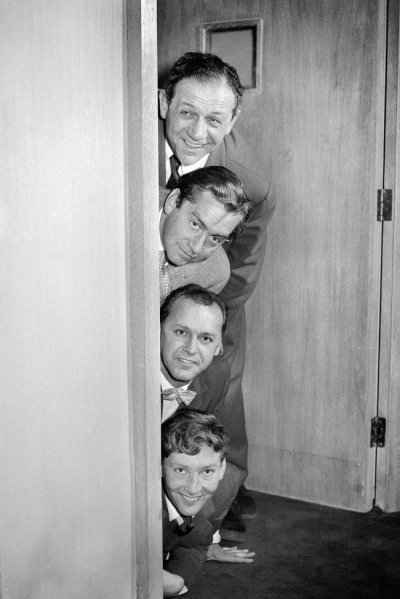 Hancock's Half Hour was a glorious success, and the range of vocal talents Williams brought to a variety of parts ensured that his own stock rose along with the show. But it was exactly this that seemed to cost him. Hancock and Williams had been friendly and socialised a lot but by 1957, with a series of the television version complete, Hancock had tired of the voices. Despite the success of such phrases of 'Stop messin' about,' and 'No don't be like that,' Hancock was gravitating to Sid James as a co-star – 'so much for the obligations of loyalty,' Williams bemoaned in his diary as he reflected that he was unlikely to be cast again for subsequent series.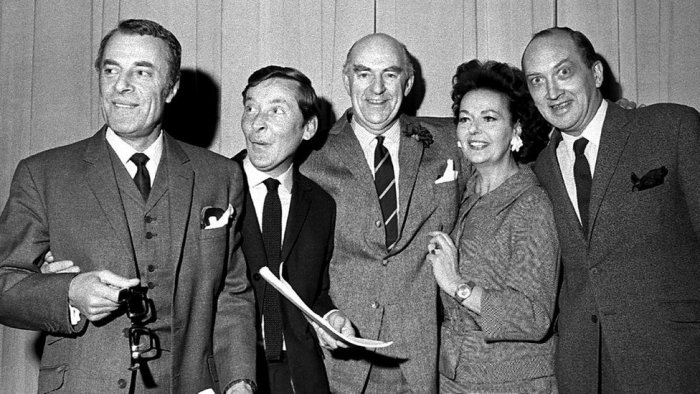 Kenneth's talents would not be suppressed however, and he found a more enjoyable home in Beyond Our Ken and Round the Horne, two huge radio successes that allowed him more freedom to be outrageous opposite Kenneth Horne and Hugh Paddick with such memorable characters as West Country folk singer Rambling Syd Rumpo and the Sandy half of camp comedy pairing Julian and Sandy. He also found a permanent home as regular guest on Just a Minute, staying with the show until his death in 1988.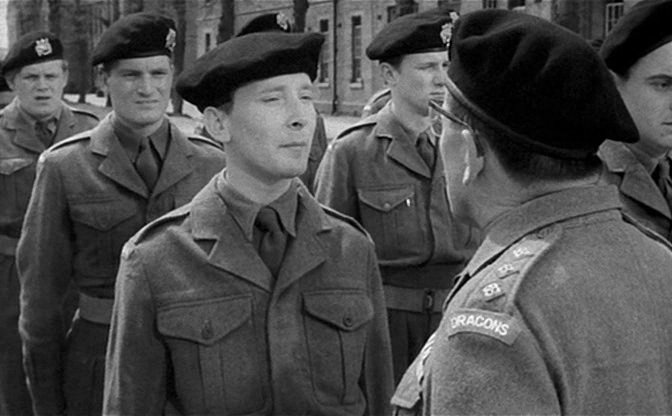 At the same time as his radio career took off, Kenneth Williams the movie star was becoming famous. His flaring nostrils and air of superiority saw him shine in Carry On Sergeant, the first of the franchise, and he would continue to appear largely as authority figures to be mocked all the way through to the end of the series of movies. It's safe to say that his voice and his appearance made him one of the most recognisable talents in the business.
But for all the radio and cinema success, mixed with some theatrical performances of note as well, television just didn't know what to do with Kenneth Williams. One attempt was The Kenneth Williams Show in 1970. Touted as a kind of cabaret show, it proved an unmitigated disaster and only survived one series. Williams himself felt it was terrible, and few disagreed. Of its reception, he recalled, 'My theory is that they hate it too, but because of the death of J(ohn) L(awe) [who wrote the show] they've decided silence is best.'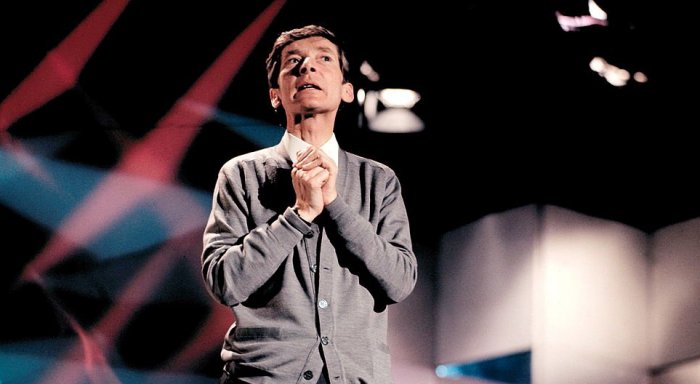 Despite not falling out of favour with the public, Williams did not do another series on television until 1980, when he appeared in the adaptation of Peter Eldin's children's books, The Whizzkids Guide. Involving a number of adults dressed as schoolchildren, alongside Arthur Mullard among others, it was another short run. Williams admitted to doing the show out of the fear of the boredom of idleness, but conceded that the problem with that approach was that, 'you land up in tatsville.'
The vocal talents of Williams were not limited to radio use and to a generation of children, perhaps his most famous success on the small screen was actually in animation. The glorious interpretations of the inhabitants of Doyley Woods saw Kenneth bring life to The Moog, Fairy Mave, Arthur the Caterpillar and their horrible nemesis, Evil Edna, a villainous television set in Willo the Wisp. It was hugely popular in a five-minute teatime slot and perfectly suited for Williams, who had a long relationship with the BBC's children's output having been a frequent reader on the long-running storytelling show Jackanory. Indeed his final television series would be another voiceover as a robot in the little remembered children's sci-fi comedy Galloping Galaxies.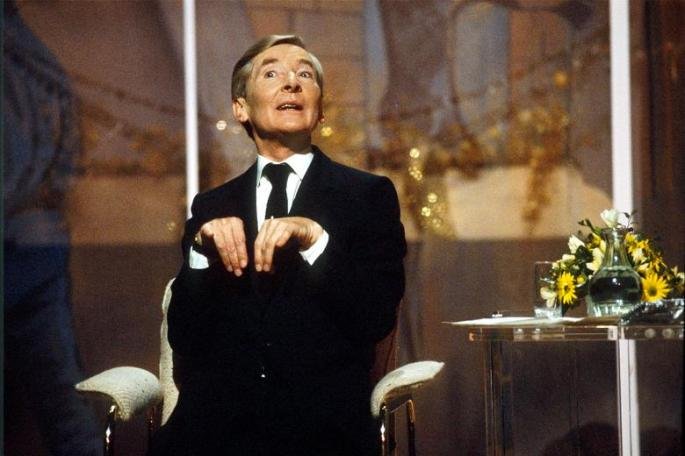 For Kenneth, it seemed that his lot on television was in performing not as a character but as Kenneth Williams himself, which of course caused him much angst as he was his own worst critic, far beyond the standard self-criticism so many comedians suffered from. He was a popular guest on any kind of panel show, and a frequent visitor to the thrice-weekly Wogan, even hosting the show on occasion when Terry took his holidays. But he himself was all too aware that his presence on the chat show circuit was not enough to keep him satisfied. 'Oh, the fact is (on these chat shows) that I've been eating at myself for years…just living off body fat,' he bemoaned. 'People say "All he does now is go on and tell those old stories we've all heard before with his usual lavatory gags and his camp blether…" Pathetic.'
Perhaps his best remembered television appearance came when he took his turn in the hugely successful An Audience With… series for LWT. It rather summed Kenneth up as he could be hysterical, outrageous and recall a host of stories from his career and soak in the adoration of his peers.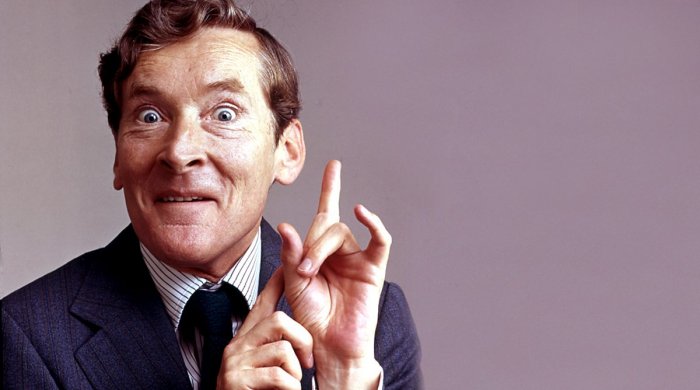 But in the end, Kenneth and television just didn't seem to be the perfect marriage, despite the British public never falling out of love with him, however critical he might be of his fans. He once recorded in his diary that, 'I would willingly exchange it all for anonymity and a steady uninspiring job which required diligence and integrity. Heaven knows what I'm doing as an actor. I'm not really interested in acting at all.' Kenneth craved the anonymity, but then missed the attention, such was the enigma of his conflicted persona. But however critical he was of himself, he was the rarest of breeds – a genuinely funny raconteur who never lost his public, and while television may not have been the right medium for him, it left us with some classic memories of one of the most remarkable performers of his generation.
Published on May 23rd, 2022. Written by Brian Slade for Television Heaven.