Mary, Mungo & Midge
1969 | United Kingdom
"John Ryan's brief from the BBC was that the series had to be utterly contemporary"
The first in a new series of thirteen films for the very young, Mary, Mungo & Midge tells how Mary lives with her parents at the top of a tall block of flats in a busy town. Her friends are Mungo, her wise old dog, and Midge, a very inquisitive mouse - Radio Times, October 1969
Created by Daphne Jones who had begun writing for children's television in 1965 on the BBC's pre-school children's series Play School. Jones wrote all thirteen episodes of Mary, Mungo & Midge before moving on to Jackanory where she adapted numerous stories told by the likes of Keith Barron, Rosalie Crutchley, Richard Wattis and Patsy Rowlands, before presenting The Adventures of Sinbad the Sailor herself and ultimately going on to be the series producer.
Mary, Mungo & Midge was produced by John Ryan Studios. Ryan was a Scottish animator and cartoonist who was best known for his character Captain Pugwash and also created The Adventures of Sir Prancelot. John Ryan's 10-year-old daughter Isabel voiced Mary (for which she was paid £4 per episode) and BBC newsreader Richard Baker narrated each story as well as adding other voices (one assumes for considerably more).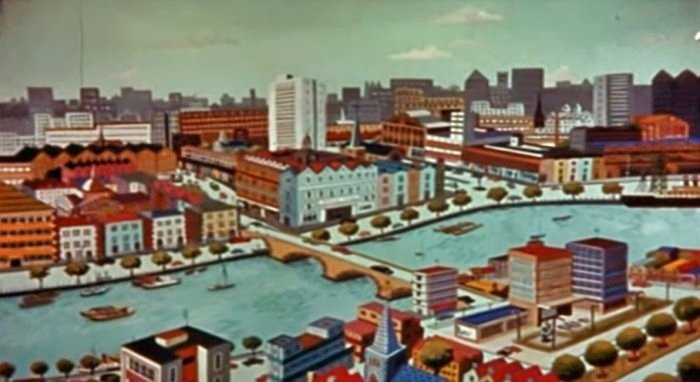 Mary, Mungo & Midge was first broadcast at 1.30pm on Tuesday 2 October 1969 under the Watch with Mother strand. The series was a departure from the norm for its pre-school audience insofar as it was the first cartoon series to be set in the urban surroundings of an inner city, which was described by Richard Baker at the beginning of each 15-minute episode: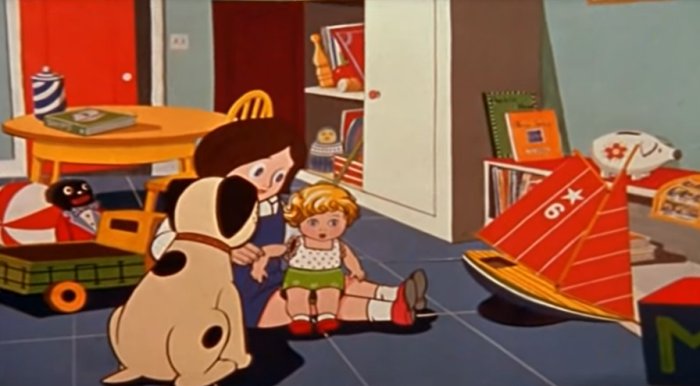 "A town is full of buildings. Some tall, some short, some wide and some narrow. The buildings are flats and houses and factories and shops. They're built in streets. The streets have cars and buses and lorries driving along them. . . . Do you live in a town?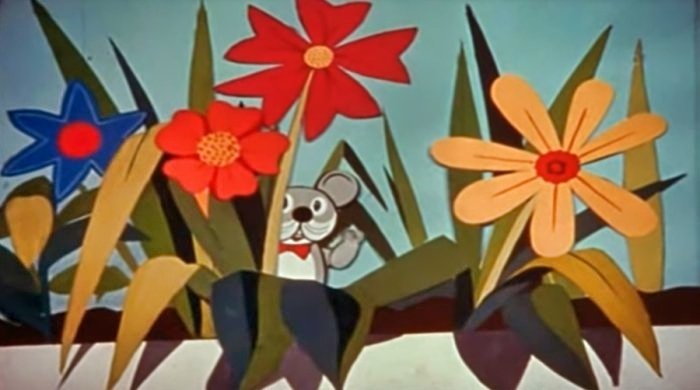 Mary, Mungo and Midge live in this town. They live with Mary's mother and father in this tall block of flats. They live right at the top. There are eight flats built on top of each other. Mary, Mungo and Midge live in the flat with the flowers growing in the window box. There's Mary . . . There's Mungo . . . and there's Midge."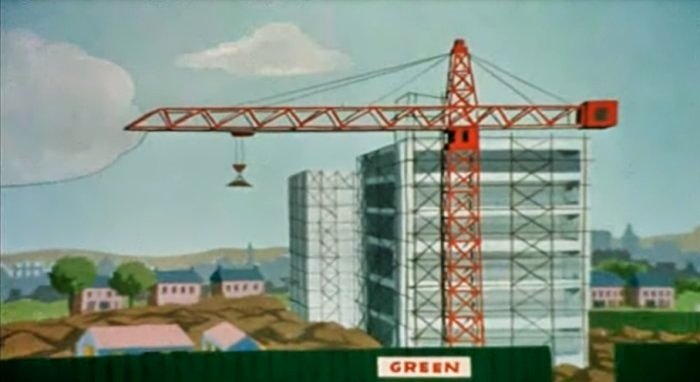 Each story began in Midge's sunny playroom before the trio invariably found themselves going out into the town below to visit a toy shop, the green grocers, visit a local building site or paying a visit to a travelling fair. There were also trips to the seaside and on one occasion Mary had to go to hospital after hurting her leg.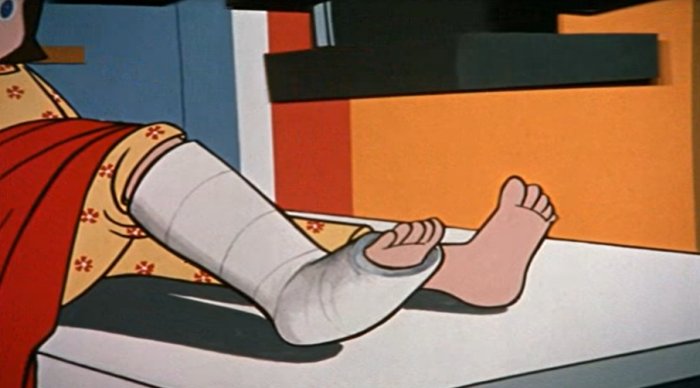 It was all very mundane and lacking any of the fantasy elements that young children had become familiar with in other Watch with Mother programmes - unless of course you count the fact that Midge played the flute (although he could only play one tune – Three Blind Mice). However, it won a legion of fans who still have fond memories of it today. As a result, it has become something of a cult hit with thousands of views on YouTube where a number of episodes can be found. There's also a compilation DVD of all the episodes.   
John Ryan's brief from the BBC was that the series had to be utterly contemporary, with motor cars, buses, lifts, cranes, and show children just what high-rise life was like - albeit in a sugar-coated way. Superficially attractive, the apartment blocks were shown as environmentally friendly with pristine stairwells and gleaming landings in an age before these developments became known as concrete jungles where (if you know your Bob Marley) the living is harder.
Published on January 24th, 2022. Written by Laurence Marcus for Television Heaven.