Northern Exposure
1990 | United States
In the days prior to Sky taking the bulk of American shows, Channel 4 lead the way in bringing to our screens the best that our transatlantic cousins had to offer. In 1990, they introduced us to the quirky charms of a small fictional town in Alaska in the form of one of those rare programmes that defied being pigeon-holed into any particular genre – Northern Exposure.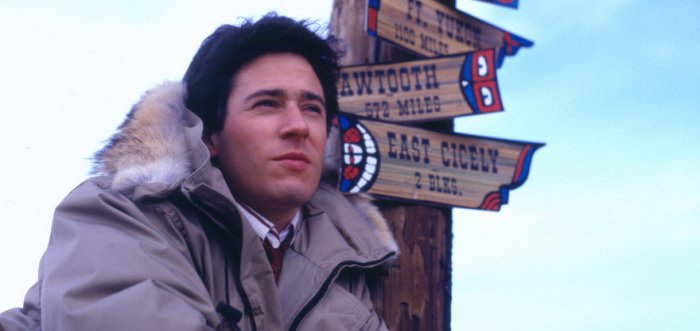 The premise behind Northern Exposure was simple. Joel Fleischmann, desperate to find funding for a medical scholarship, finds himself trading his skills in return for his fees of $125,000 being paid for. Having only received one positive response from his 75 requests for help, he commits to being a doctor in a small Alaskan town. The series follows the Jewish New Yorker as he struggles to handle the location that he is despatched to – the scenic but remote town of Cicely, with barely 800 inhabitants, each seemingly with their own unique lifestyle.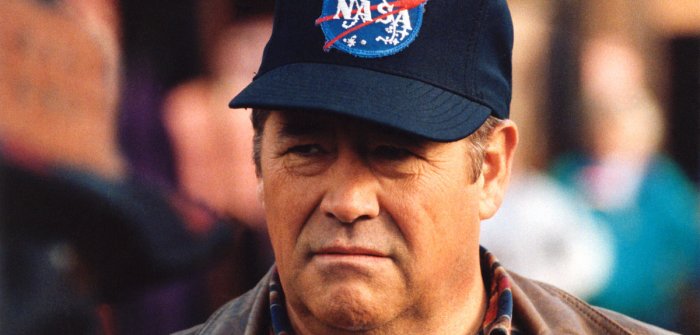 Fleischmann questions the wisdom of his decision on a regular basis, but is financially locked in for four years. Separation from his fiancé back in Manhattan is testing enough, but he is faced with a catalogue of unusual characters that test his patience further. A former NASA astronaut, Maurice Minnifield (Barry Corbin), pretty much rules the town. It is his decision to fund Fleischman's scholarship, something he regularly holds over the doctor, and he also funds the local radio station, headed up by quirky DJ Chris Stevens (John Corbett), who regularly offers philosophical pearls of wisdom for the whacky Cicely residents.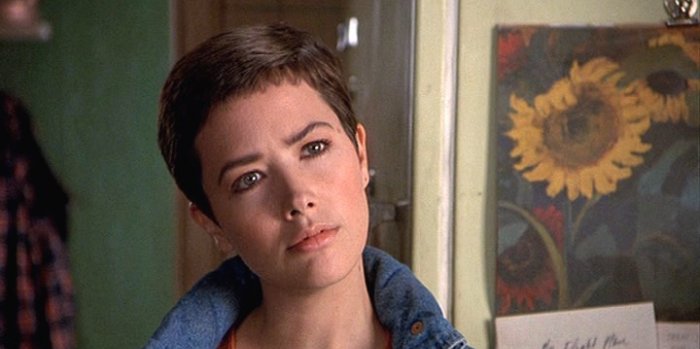 Romantic interest comes in the form of Maggie O'Connell (Janine Turner), who takes an instant dislike to Fleischman that seems to be reciprocated. The closest thing to a friend Joel can find is the movie-obsessed Ed Chigliak (Darren E Burrows), whose own youthful charms endear him to the whole town.
The social hub consists solely of The Brick, the busy tavern run by Holling Vincouer (John Cullum) and his fiancé Shelly Tambo (Cynthia Geary). Vincouer holds an awkward relationship with the powerful Minnifield, who had brought Shelly to the town as his own potential bride but was then promptly dumped by the attractive but naïve beauty queen.
The reason for the success of Northern Exposure is hard to pinpoint. Nothing like it had really been seen before. Part comedy, part gentle drama, there were many running sub plots. Maggie was resistant to take any new boyfriends as they had an unusual habit of dying once entering a relationship with her. Adam Arkin appears intermittently as an obnoxious expert cook also mistaken by Joel for Big Foot, and known only as Adam - Joel is even kidnapped by Arkin's character in an attempt to get medical assistance for his hypochondriac wife. Minnifield meets a selection of Koreans who turn out to be his hitherto unknown offspring and deep into season three we meet a curious 108-year old character recounting the story of the town's founding.
Awards were thrown at Northern Exposure in its early days, and understandably so. It carried a charm and quirkiness that endeared itself to its audience and built a loyal following. The strength of the characters was remarkable and its audience felt like a resident of the small town. Despite its picturesque and often snowy backdrop, the residents of Cicely offered the viewer a cosy experience. It was regularly backed by a gloriously eclectic selection of music which complicated its eventual DVD release, from powerful sonatas to more conventional rock and roll, and a number of books were spun off including the musings from the Chris in the Morning radio broadcast that regularly held the fabric of the stories together.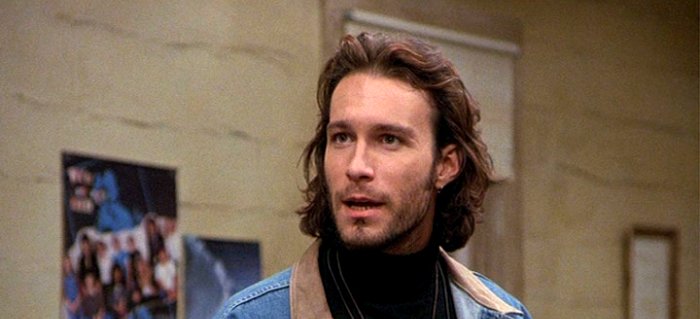 The show launched a number of careers, most notably Corbett and Morrow, and managed to avoid the regular minefield of the 'will they, won't they' resolution that has befallen so many shows in the past. In its later seasons, Morrow was phased out allegedly over his pay demands and understandably, viewers found that without his baffled efforts to adapt to Alaskan life that Fleischman endured during his time in Cicely, the community charm began to drift. Morrow would eventually leave mid-way through the sixth and final season.
Northern Exposureretains a cult following, with Burrows regularly suggesting that a reboot might be on the cards. Whether the appeal could ever truly be re-discovered one can only postulate, but viewing the early seasons in particular there is no doubting that the show carried a completely unique feel and a warmth that hasn't been lost to the annals of time.
Published on May 10th, 2019. Written by Brian Slade for Television Heaven.