Welcome Back, Kotter
1975 | United States
Take the film To Sir With Love, mix in elements from the musicals West Side Story and Grease, season with the Marx Brothers, add a generous helping of the British sitcom Please Sir!, and you have this popular 1970's American sitcom. Today, Welcome Back, Kotter is best-known as the series that launched the very successful film career of John Travolta and helped (briefly) revive the music career of former Lovin' Spoonful lead singer John Sebastian. Sadly, Kotter has not aged well since its 1975 premiere; it was popular in its time but has become somewhat of a relic, joining other 1970's fads as pet rocks and platform shoes. But it still had its moments.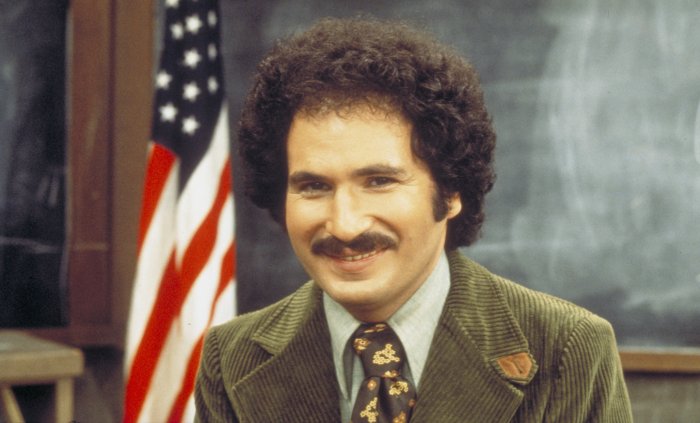 Kotter was based on the real-life experiences of its star, stand-up comic Gabe Kaplan. As a teenager, he was a remedial student in Brooklyn, New York; Kaplan credited a teacher named Miss Shepard for inspiring him. His high school experiences formed the basis of Kaplan's stand-up routine. Veteran comedy writer Alan Sacks spotted Kaplan during a performance and helped him flesh out the concept. Sitcom producer James Komack, who was riding high at the time with Chico & The Man, sold the series to ABC. Komack didn't like the show in general and Kaplan in particular; it was strictly business. That animosity would create problems between Komack and Kaplan later on.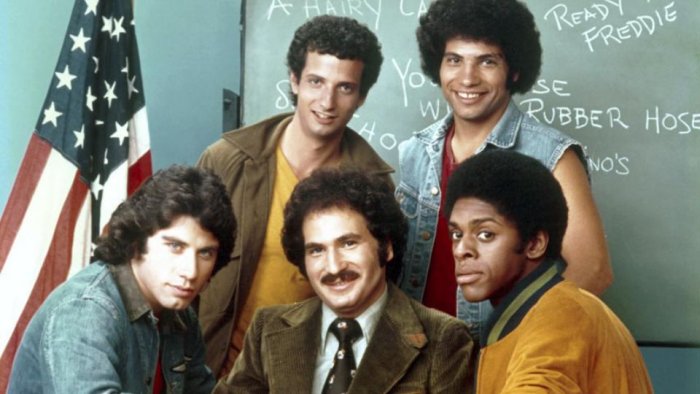 Kaplan played Gabe Kotter, a former "trouble student" at fictional James Buchanan High School who returned as a history teacher. He was also assigned to handle a group of remedial students, nicknamed The Sweathogs. They included a Jewish-Puerto Rican with the full name of Juan Luis Pedro Phillipo de Huevos Epstein, played by Robert Hegyes. Cool African-American Freddie "Boom Boom" Washington (Lawrence-Hilton Jacobs) and squeaky-voiced and somewhat incompetent Arnold Horshack (Ron Palillo) were also part of the group. But the leader of The Sweathogs was tough but tender Vinnie Barberino, played by Travolta.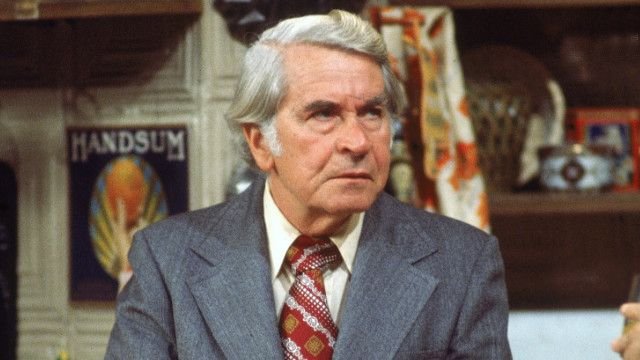 John Sylvester White was the gruff school vice-principal Michael Woodman and Marcia Strassman was cast as Gabe's wise and understanding wife Julie, who seemed to be little more than a sounding board for jokes about his family that opened nearly every episode.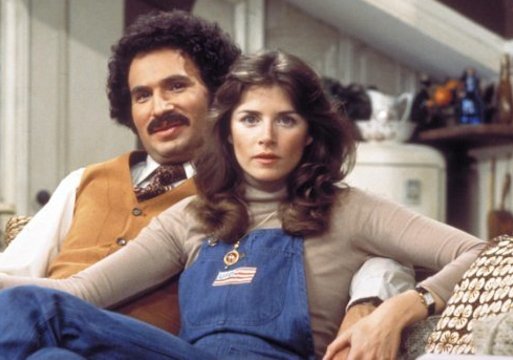 There were initial problems. ABC's Boston affiliate was nervous because the city was undergoing a very controversial court-ordered school busing programme to improve racial equality. The station felt Kotter's integrated classroom would make matters worse and refused to air the show. But strong initial ratings apparently overshadowed any qualms the ABC station had about content; Welcome Back, Kotter was seen in Boston starting with the fifth episode. And the National Education Association-the schoolteacher's union-managed to get an advisor on the set to make sure Kotter protected the "image" of teachers!
But Kotter was not a documentary on real-life education. It was broad comedy, where very little teaching got done. Kotter and The Sweathogs mostly hurled one-liners along with such catchphrases as "up your nose with a rubber hose". Kaplan would later say the show "was supposed to be a funny Blackboard Jungle and (ABC) watered it down so much that it was about delinquents who never did anything wrong". Kotter according to ABC, however, was an instant hit. Premiering after Happy Days on Tuesday nights, the show landed in the top 20; it was moved to Thursday nights in mid-season and continued to grow in popularity.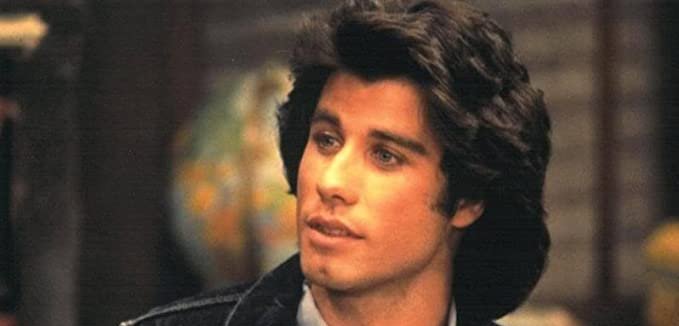 The show made Kaplan a household name, but young fans were drawn to the 21-year-old Travolta, who became the comedy's breakout star. Before long, he had a top-ten record ("Let Her In"), and soon after ignited a very successful film career with such box office hits as Saturday Night Fever and Grease.
Nearly as popular as Kaplan and Travolta, was the show's easy-going theme. Singer-songwriter John Sebastian submitted a song called "Welcome Back" that producer Sacks liked so much, he changed the show's title from Kotter to Welcome Back, Kotter. The theme with a backstory ("For the names all changed since you hung around/But those dreams have remained and they turned around/Who'd of thought they lead ya/Back here where we need ya/Welcome back/Welcome back/Welcome back") soared to number one on Billboard magazine's Top 100 singles chart, one of the few television themes to hit the top.
But all was not "welcome" on the "Kotter" set. While Travolta's career was skyrocketing, the backstage fighting was heating up. Komack and Kaplan argued over the show's content and the direction of the character, while Strassman wasn't getting along with either Komack or Kaplan. By season three, Travolta was seen less often and Komack won the power struggle, firing most of Kaplan's supporters and bringing in his own team. As the fourth season began in the fall of 1978, ratings were taking a nosedive and Kaplan only appeared in several episodes that year. (Travolta made a few appearances and was billed as a "special guest star".)
Strassman moved from having nothing to do, to an expanded role as the vice-principal of Buchanan High. (Woodman was promoted to principal). And by that time, the actors playing The Sweathogs were in their early 20's, playing high school students! Not even the addition of new characters could stop the inevitable cancellation, which came on August 10th, 1979.
After Welcome Back, Kotter ended, Kaplan mostly dropped out of show business to pursue such passions as financial investing and professional poker (he won several tournaments). In later years, Kaplan returned to the stage as a stand-up comic, where his road to fame began. And he appeared with his former Kotter co-stars during ABC's 50th anniversary telecast in 2003. He still plays poker frequently and became a commentator for poker events and televised poker shows, and in 2007, Kaplan published a book titled Kotter's Back: E-mails from a Faded Celebrity to a Bewildered World.
Published on December 6th, 2021. Written by Michael Spadoni for Television Heaven.